Tocumen Airport New Terminal 2 will open on Wednesday, June 22, 2022
06 June 2022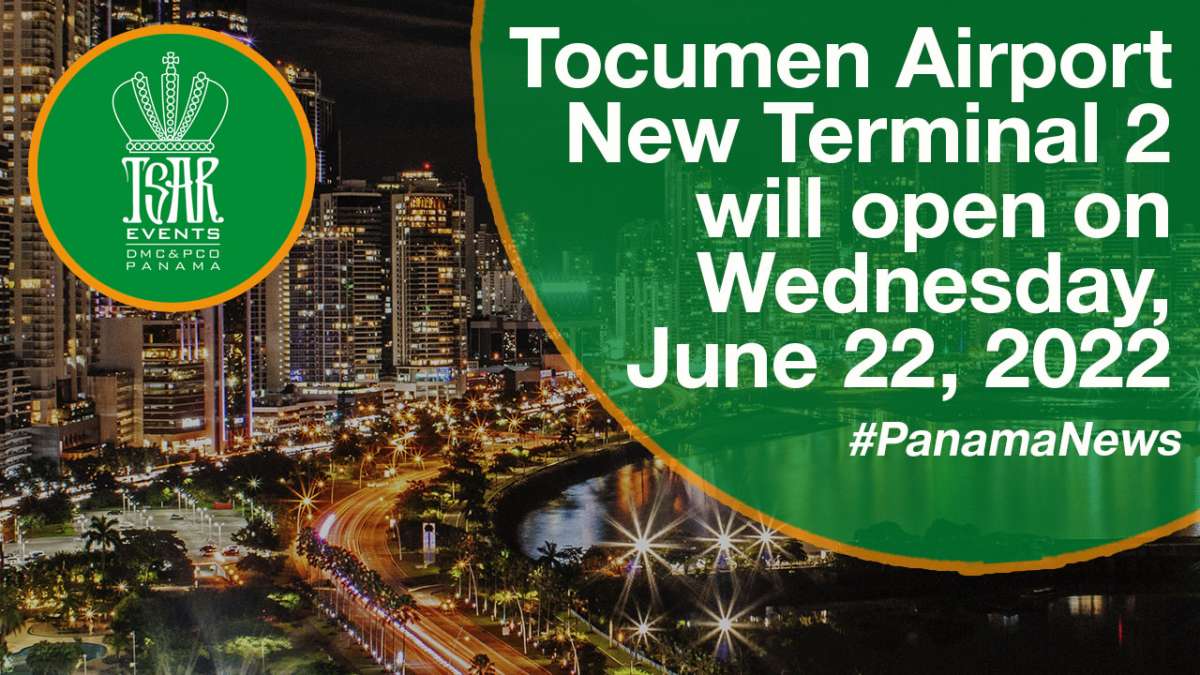 Tocumen, S.A. announces the start of the processing of arriving and departing passengers for flights through Terminal 2 (T2), starting on Wednesday, June 22, 2022.
The COPA airline will be the first to operate from the new Terminal. Subsequently KLM, UNITED and Air France will also move their operations to T2.
As part of the changes in travel customs, as of June 22, passengers must verify with their airline their corresponding Terminal of arrival and departure of the country.
The General Manager of Tocumen International Airport, S.A. Raffoul Arab explained that Terminal 2 has comfortable immigration and customs areas that triple the current capacity of Terminal 1.
"The total opening of Terminal 2 is a coordinated effort with the government institutions that operate at the airport, led by President Laurentino Cortizo. It includes the activation of communication systems, immigration, customs, police and health protocols, aircraft services, commercial activity, public parking lots and land connections," Arab detailed.
If you need anything in Panama Republic, w will be happy to help you to plan and operate your event or program.
Please, look at SAMPLE PROGRAM that we have prepared for you to show what can be organized for your clients in Panama.
Just let me know and we'll prepare tailor made program for you to face all your individual requirements.
Tsar Events Panama DMC can help you with your clients who wants to have private tailor-made program while their ship stops in Panama port. We provide all types of Ground Handling Services for Cruise Lines in Panama ports.
For Groups & Individual guests arriving to Panama by Cruise ships we will help you with:
Tailor made shore excursions, cultural sightseeing, outdoor adventures, discovery tours
Private Transportation & Guides for tailor made itineraries (WE OWN OUR OWN FLEET)
Delightful lunch & Dining, Dine around, Gala dinners, Catering services
Special Interest Tours
Hotel sugestions & booking
Limousine & Private Cars & VIP Sevices
Musical Enterainement & Performers, Shows
Co-ordinating pre and post-cruise stays (hotels, transfers and assistance)
Other Destination Management Services