ICRSME Conference will be held March 15-18, 2023 in Panama
06 January 2023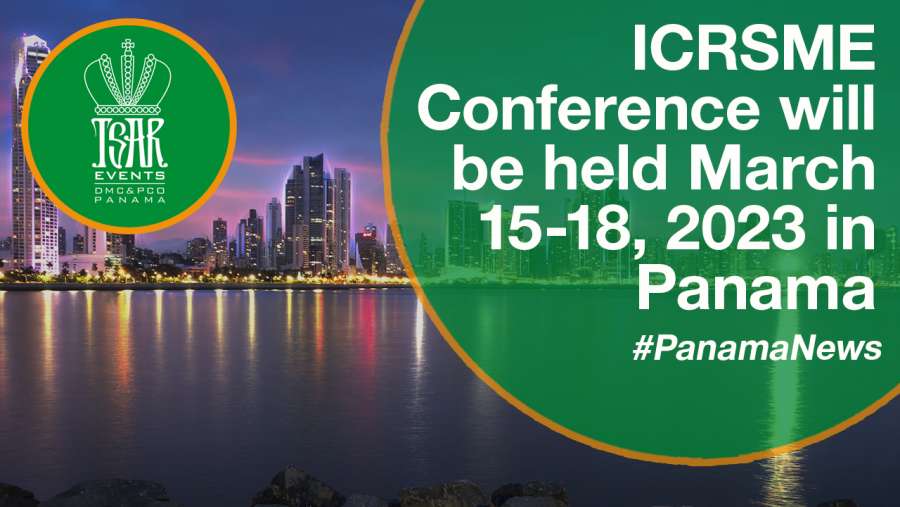 ICRSME (International Consortium for Research in Science and Mathematics Education) Conference will be held March 15-18, 2023 in Panama Convention Center of the Ciudad del Saber (Cds/City of Knowledge).
The mission of the International Consortium for Research in Science and Mathematics Education (ICRSME) is the advancement of science and mathematics education in the participating countries.
This mission is based on the premise that all peoples can benefit from the knowledge and experiences of their local, national, and international colleagues. ICRSME focuses on programs for development, innovation initiatives, and shared resource opportunities.
The benefits to be gained include multicultural perspectives, sharing of resources, the improvement of academic programs, and the fostering of peaceful relationships among the peoples of the participating countries.
ICRSME is the result of the efforts of individuals who have similar academic interests and visions for the future. The current foundation and basis for future activity lies in the dedication that these individuals have toward the improvement of educational opportunities in their own and neighboring countries.
To serve the mission, the consortium model includes five interrelated goals:
Designing, facilitating, and conducting research and development toward the improvement of science and mathematics teaching and learning.
Developing academic exchange programs between universities in order to broaden the educational experiences of students and faculty.
Acting as an impetus in establishing ties between the local, state, and national educational associations in the participating countries.
Identifying the particular science and mathematics education needs and issues facing current and emerging under-represented populations in the participating countries and directing research and development to address those needs and issues.
Promoting collaborative efforts among scholars in the participating countries.
ICRSME was conceived by Dr. Arthur L. White in 1983 as a result of working on various projects in Central America and the Caribbean under the auspices of The Ohio State University and the United States Information Agency. By 1985, a variety of cooperative and collaborative projects were underway across institutions and countries, leading to the first consultation in 1986.
The major responsibility for the continuation of the activities of ICRSME since then have primarily been due to the efforts of Professors Donna F. Berlin and Arthur L. White at The Ohio State University. In 2019, Dr. Berlin and Dr. White transitioned these responsibilities to Dr. Sarah Quebec Fuentes (Texas Christian University) and Dr. Mark Bloom (Dallas Baptist University).
The ICRSME Consultation has convened fifteen times since its conception:
These meetings have included research and curriculum development reports, symposia, professional development and teacher education seminars, research skill development workshops, social events, and cultural experiences.
ICRSME XVI Consultation will be held March 15-18, 2023 at the Convention Center of the Ciudad del Saber (Cds/City of Knowledge), located 35 minutes from Tocumen International Airport (PTY) in Panamá City, Panamá. CdS sits adjacent to the Panamá Canal on what was previously the United States Military Base Fort Clayton.
CdS is a 120 hectare campus where entrepreneurs, scientists, thinkers, artists, community leaders, as well as expects from the government, NGOs, and international organizations work together to develop initiatives that trigger social change.
Panama is the most advanced country in Central America, best known for its Interoceanic Canal, for its Banking Area, and for its Free Zone.
It is a beautiful and exotic tropical paradise, two and a half hours from Miami, located on a narrow strip of land that connects North America with South America.
Panama is located in Central America, bordering on the southeast of Costa Rica. There are daily direct flights to Panama from Miami, New York, Los Angeles, Houston, Atlanta, South America and the Caribbean. Traveling by plane to Panama from Miami takes 2.5 hours and most cruise ships also disembark at its ports.
Panama has received the highest rating in tourism security by the world-renowned Pinkerton Intelligence Agency. The stability of the government has been characterized for decades and the local population sees tourists and foreign investors as friends who help in the development of the local economy.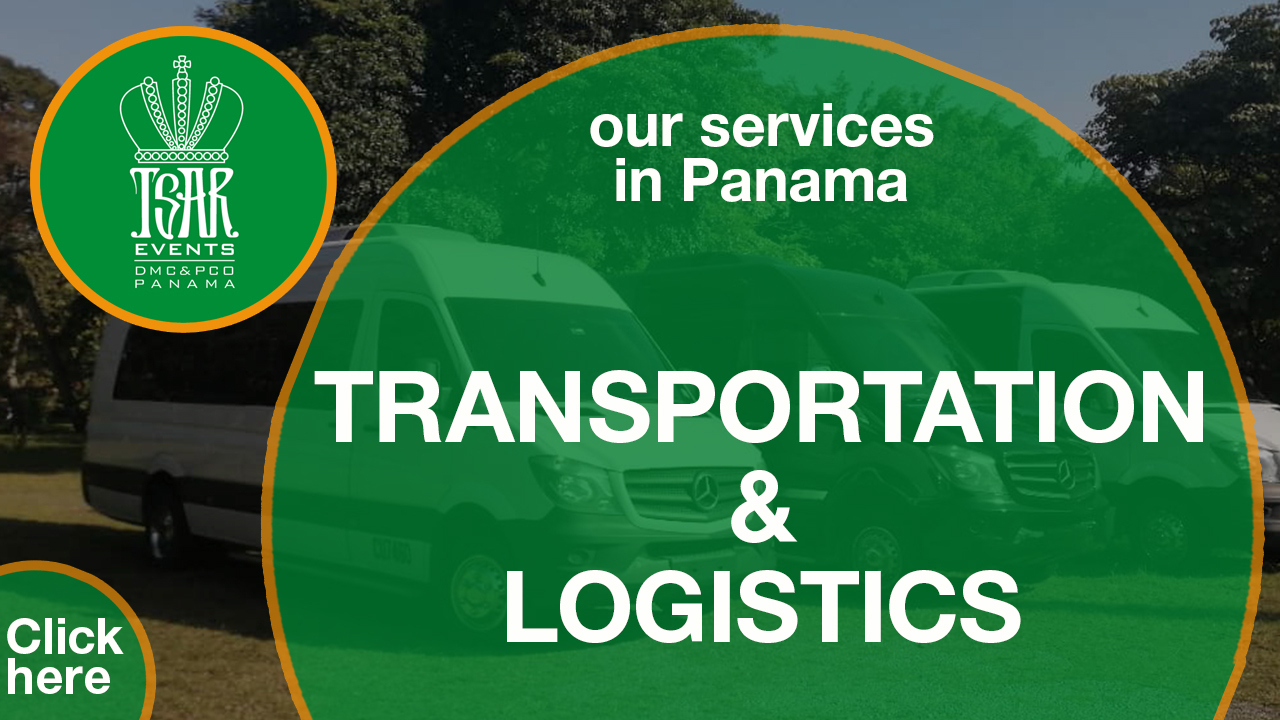 Unlike its neighbors, Panama is not affected by hurricanes or earthquakes. Additionally, Panama has different types of climates ranging from the cold in the high mountains to the heat of its beautiful beaches in the Pacific and Atlantic oceans as well as the tropics in its forested areas.
The temperature is usually warm in the lowlands throughout the year with high temperatures of 90ºF and low temperatures of 72ºF. The temperature in the mountains is much cooler and the rainfall is more intense on the Caribbean side and less on the Pacific coast side, which is where Panama City is located.
Panama has many natural resources to enjoy such as its beautiful beaches along the Pacific and Atlantic beaches, exuberant vegetation, with a great diversity of flora and fauna, numerous islands along its coasts, beautiful coral collections, and a great variety of peaces in its seas. Panama is a tropical paradise to discover and enjoy.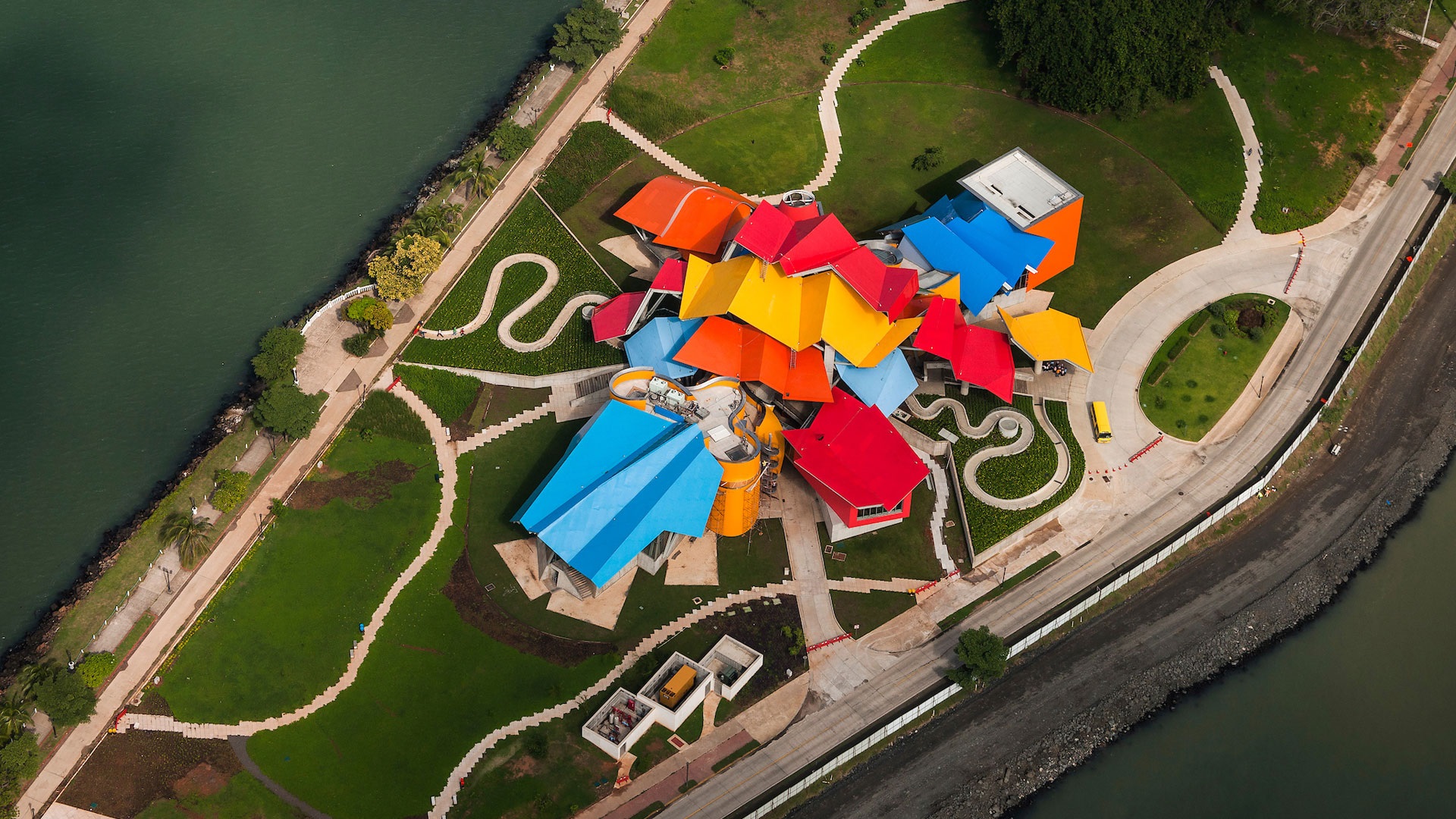 The AARP Magazine (American Association of Retired Persons) has classified Panama as one of the four most important destinations to live abroad. If you have dreamed of finding a tropical paradise with white sands, beautiful landscapes, rich biodiversity, all kinds of modern life facilities and a population that invites you to feel at home, then Panama is your ideal destination.
Tropical climate all year
Cold if you go to the mountains
Lush vegetation and fauna
Beautiful beaches on the Atlantic and the Pacific
You can choose between living in the capital, cities in the interior, countryside, mountains, lakes, beaches and rivers
top quality water
air without pollution
Free movement of the dollar
Special discounts for all seniors in shops and services
international banking center
Great opportunities to invest
The best malls in America
Numerous housing projects with very affordable prices, for all economic levels
Numerous restaurants with international cuisine, Mexican, Argentine, Brazilian, Swiss, German, Spanish, Indian, Arabic, Panamanian and many more
Events, fairs, large parades, art exhibitions, concerts, plays, day and night entertainment, as well as internal tourism.
International schools in English
prestigious universities
democratic government
Stable economy
Excellent communications system
Labor at affordable prices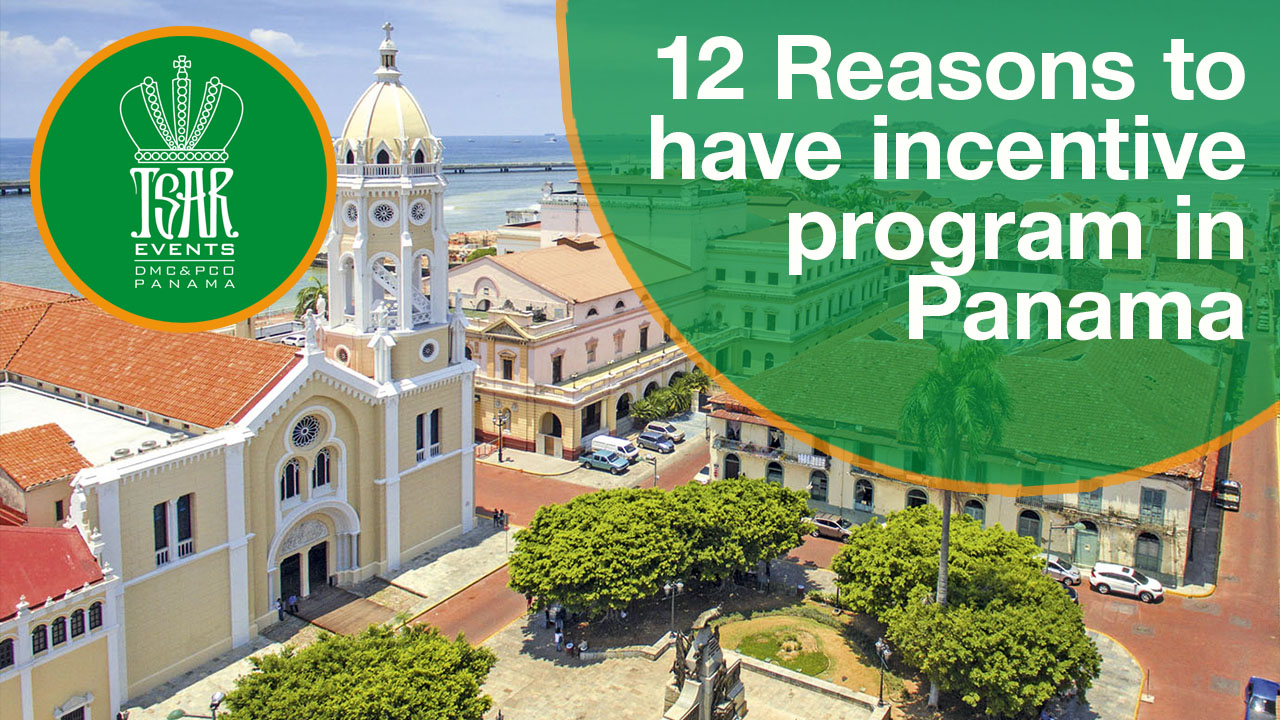 General Information about Panama
Panama is a sovereign country of America that is located in the extreme southeast of Central America, which is also its subdivision. Its official name is the Republic of Panama and its capital is Panama City. The republic is made up of 9 provinces and 6 indigenous regions. It limits to the North with the Caribbean Sea, to the South with the Pacific Ocean, to the East with Colombia and to the West with Costa Rica. It has an extension of 77,082 km². Located on the isthmus that joins South America with Central America, its mountainous territory is only interrupted by the Panama Canal. Its population is 3,474,562 inhabitants.
Official Name: Republic of Panama.
Capital: Panama City.
Nationality: Panamanian.
Land Area, Population and Density: 75,517 Km2. squares; 2,839,177 inhabitants, 81 inhabitants per square mile.
Political Division: 9 provinces and 6 counties.
Government: Presidential Republic.
Official language: SPANISH.
Other Languages: English.
Climate: Tropical and the temperature is usually uniform throughout the year. The average temperature is 27 degrees C.
Catolic religion.
Currency: The Balboa and the U.S. dollar. Panama's own coins are equivalent in size and value to those of the United States.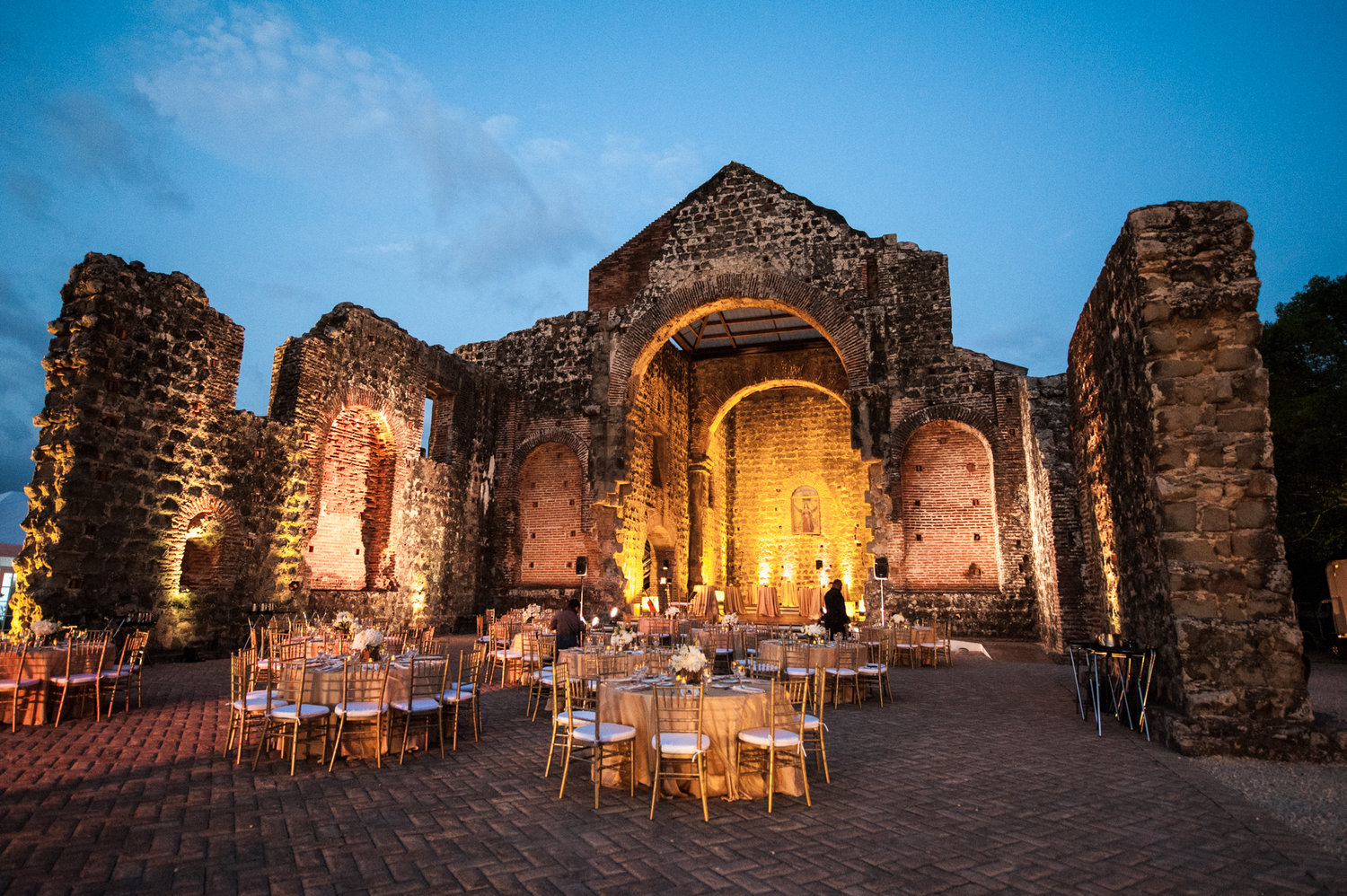 Welcome to Panama
Geographically located in Central America and bathed by the Atlantic and Pacific oceans, Panama has a strategic position to unite the American continent with the world, thanks to the Panama Canal and the Hub of the Americas, through its national and international airlines.
With its sustained economic growth and a great opening to foreign investment, Panama has become the center of many businesses, as well as the residence of citizens from all over the world, who are looking for a friendly, comfortable, safe, economical and beautiful place.
Panama welcomes everyone and Tsar Events Panama will be happy to assist you with any possible needs in Panama Republic!
Tsar Events PANAMA DMC & PCO team will help you with reservation in any hotel in Panama or with planning of any event there.
We opened our office in Panama in 2016. Since then we provided incoming services in Panama for thousands satisfied clients from different countries.
Tsar Events Panama DMC will help you with ANY activity in Panama Republic. It can be:
Business Meetings & Conference
Incentive programs
Special Events
Site-inspections & Famtrips
Event Design, Décor & Production
Transportation & Logistics
Entertainment
Dining Experience
Tour Program
Team Building & CSR
Accommodation selection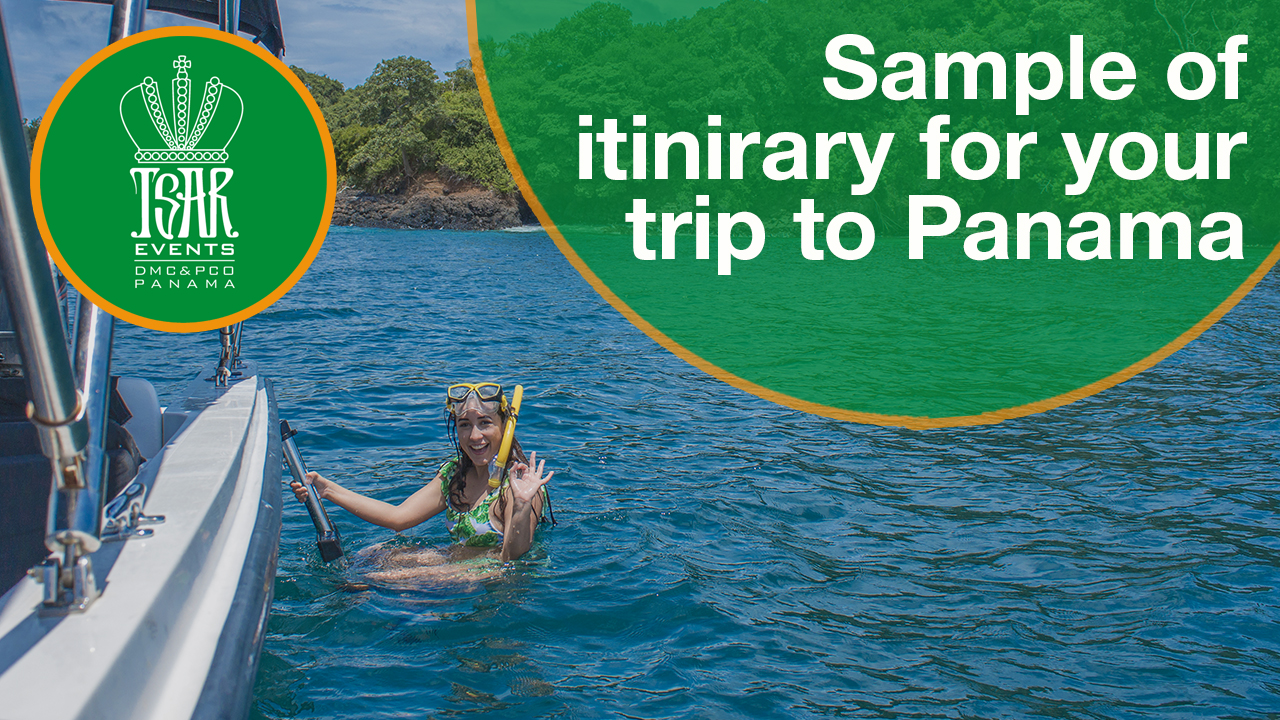 If you need anything in Panama Republic, we will be happy to help you to plan and operate your event or program.
Please, look at SAMPLE PROGRAM that we have prepared for you to show what can be organized for your clients in Panama.
Just let me know and we'll prepare tailor made program for you to face all your individual requirements.
Tsar Events Panama DMC can help you with your clients who wants to have private tailor-made program while their ship stops in Panama port. We provide all types of Ground Handling Services for Cruise Lines in Panama ports.
For Groups & Individual guests arriving to Panama by Cruise ships we will help you with:
Tailor made shore excursions, cultural sightseeing, outdoor adventures, discovery tours
Private Transportation & Guides for tailor made itineraries (WE OWN OUR OWN FLEET)
Delightful lunch & Dining, Dine around, Gala dinners, Catering services
Special Interest Tours
Hotel sugestions & booking
Limousine & Private Cars & VIP Sevices
Musical Enterainement & Performers, Shows
Co-ordinating pre and post-cruise stays (hotels, transfers and assistance)
Other Destination Management Services