Megapolis Panama Hotel (Former Hard Rock Hotel) will be reopen next month
28 March 2023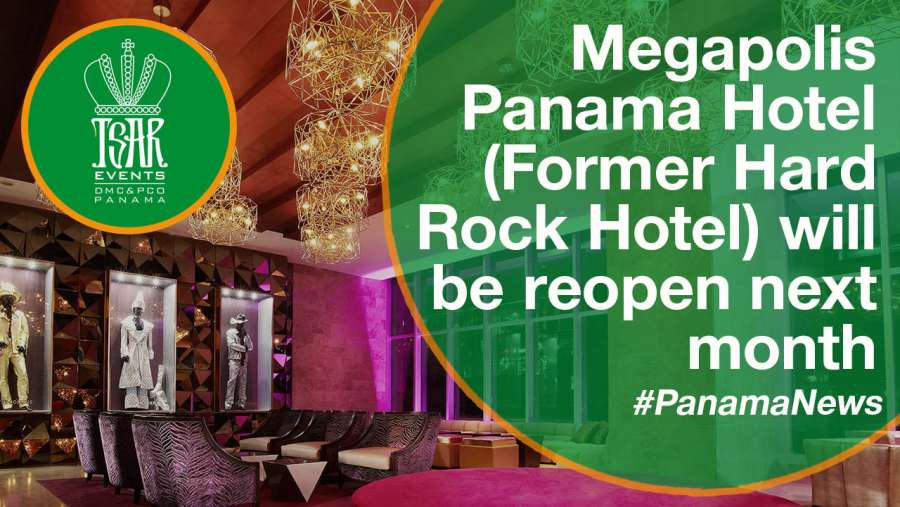 After two years of being closed due to pandemic Megapolis Panama Hotel (Former Hard Rock Hotel) and Megapolis Convention Center will be reopen in April this year.
Megapolis Panama Hotel is a 66-story tower is located right in the heart of Panama City. Hotel offers 1,463 stylish rooms and suites. The rooms are outfitted with en-suite bathrooms, complimentary toiletries, high-quality linens and towels, ironing facilities, air conditioning, hair dryers, and coffee machines. Other features include flat-screen TVs with cable and satellite channels and free WiFi in all areas. Premium suites offer upgraded features, such as multiple bathrooms, balconies, and ocean-side views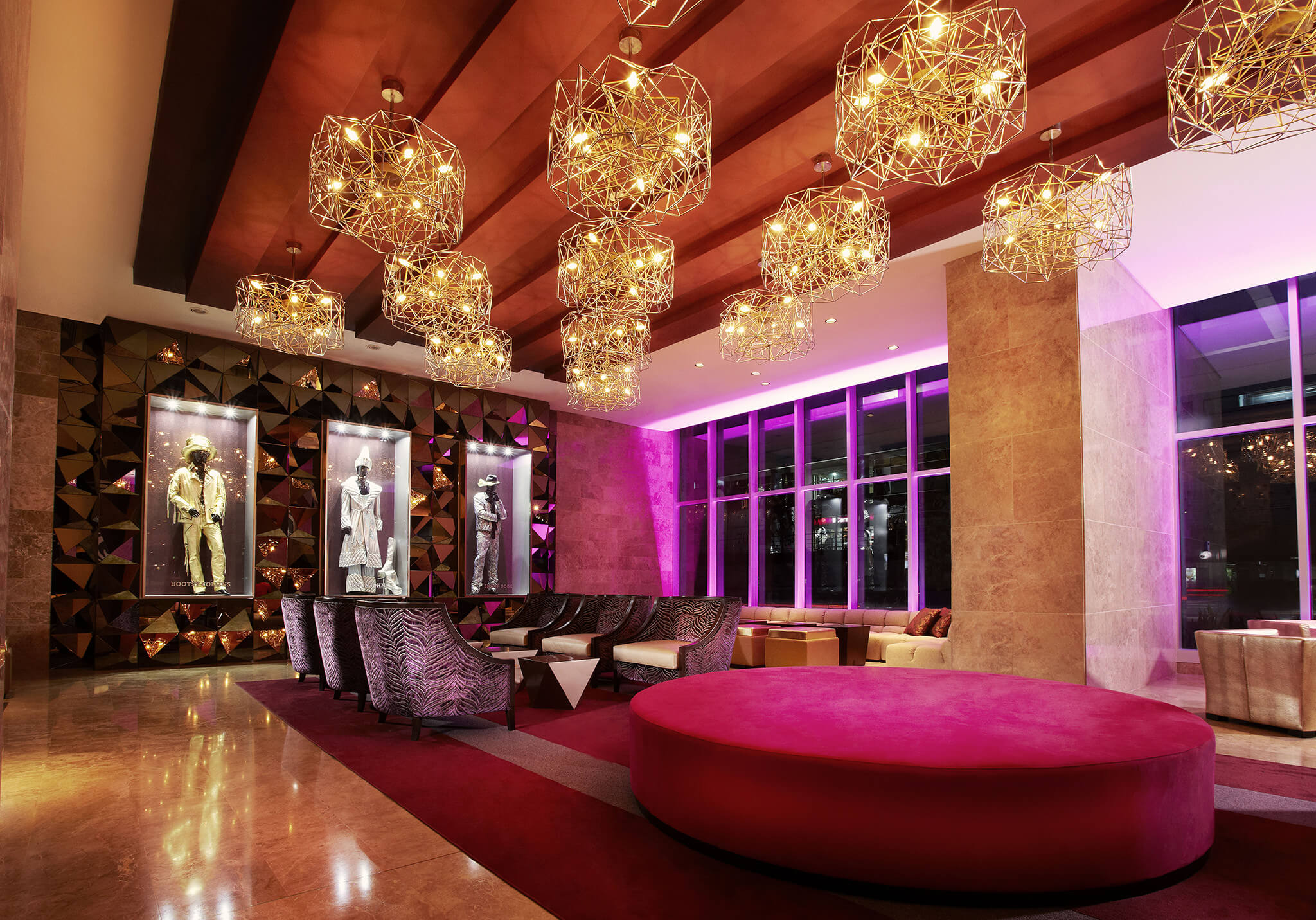 A choice of four full service restaurants open seven days a week or grab a bite to go The Juice Bar or Express-O. Also pan-asian restaurant Soy or meat place Tauro.
Megapolis Panama Hotel provides a fitness center and spa/wellness packages for guests. In addition, the luxury hotel boasts an infinity pool and cabanas. Other features include VIP room facilities and a designated smoking area. The hotel also provides business facilities, an airport shuttle service, valet parking, tour assistance, and other concierge services.
Hotel offers 10th floor business and events center which is divisible into 12 spaces perfect for corporate meetings, private events, banquets, and special occasions. The tenth floor Capacity for meetings ranges from 14 to 560 attendees, meeting spaces feature soaring views of the Panama City skyline.
Also hotel offers meetings space at an adjoining Megapolis Convention Center Panama.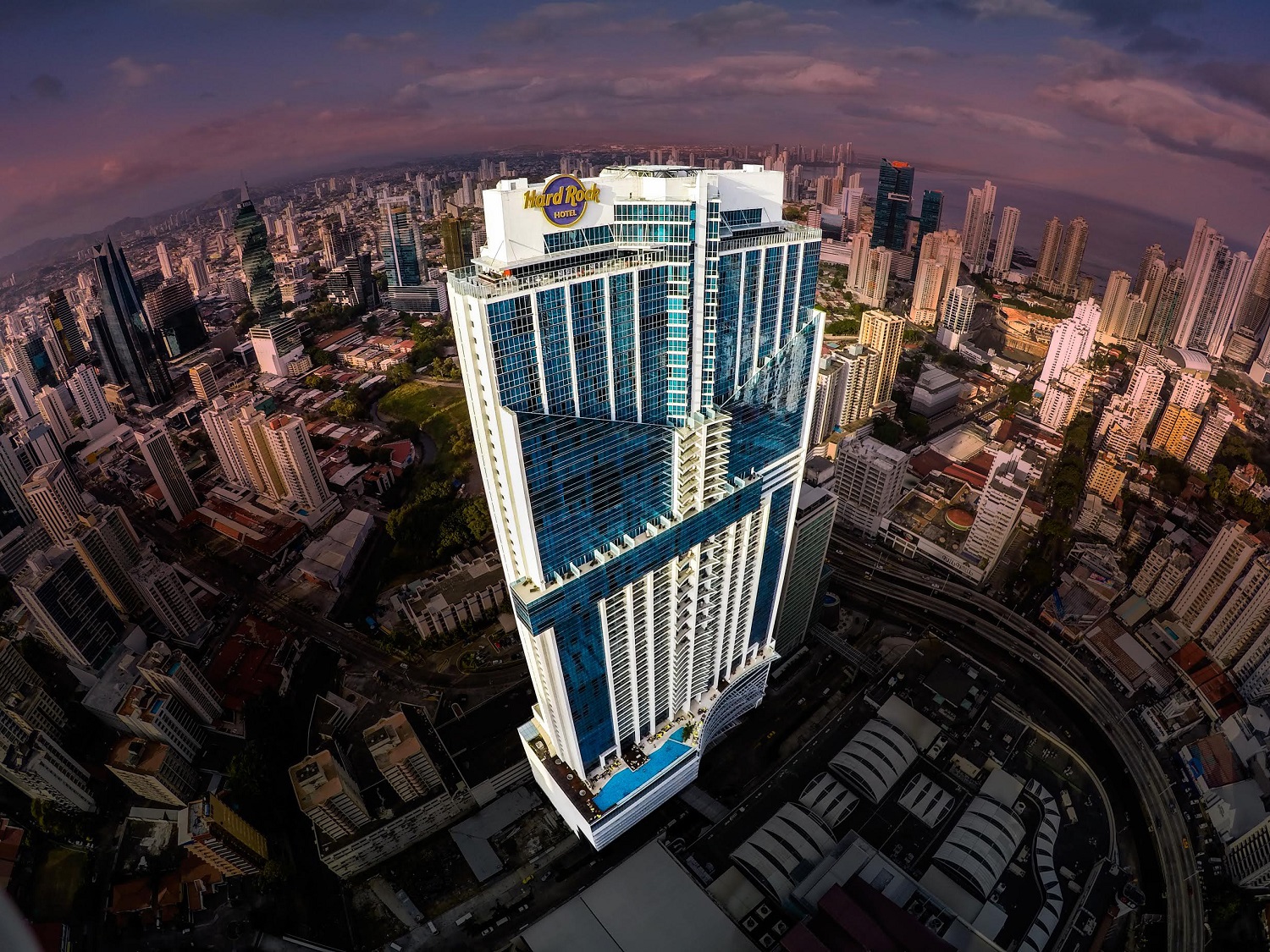 The center's Grand Ballroom is divisible into 9 separate rooms with elegant high ceilings and a 4,000 person capacity.
Great for single vacationers, couples, and groups, Megapolis Panama Hotel is family-friendly, with an indoor play area for children, baby safety gates, and babysitting services at an additional charge. For dining options, visitors get to take their pick of four different restaurants. Soy Restaurant offers Japanese-inspired fare, Tauro serves steakhouse dishes with a French twist, while Baazar dishes out a continental menu that includes a daily buffet.
Megapolis Panama Hotel is situated next to a casino and is within walking distance of a great number of major landmarks. It's within a two-minute walk from the Multicentro Mall and an 11-minute walk from the Multiplaza Pacific Mall. It's also set within a convenient 13-minute drive from the Panama City passenger station and a 10-minute drive from the Albrook "Marcos A. Gelabert" International Airport.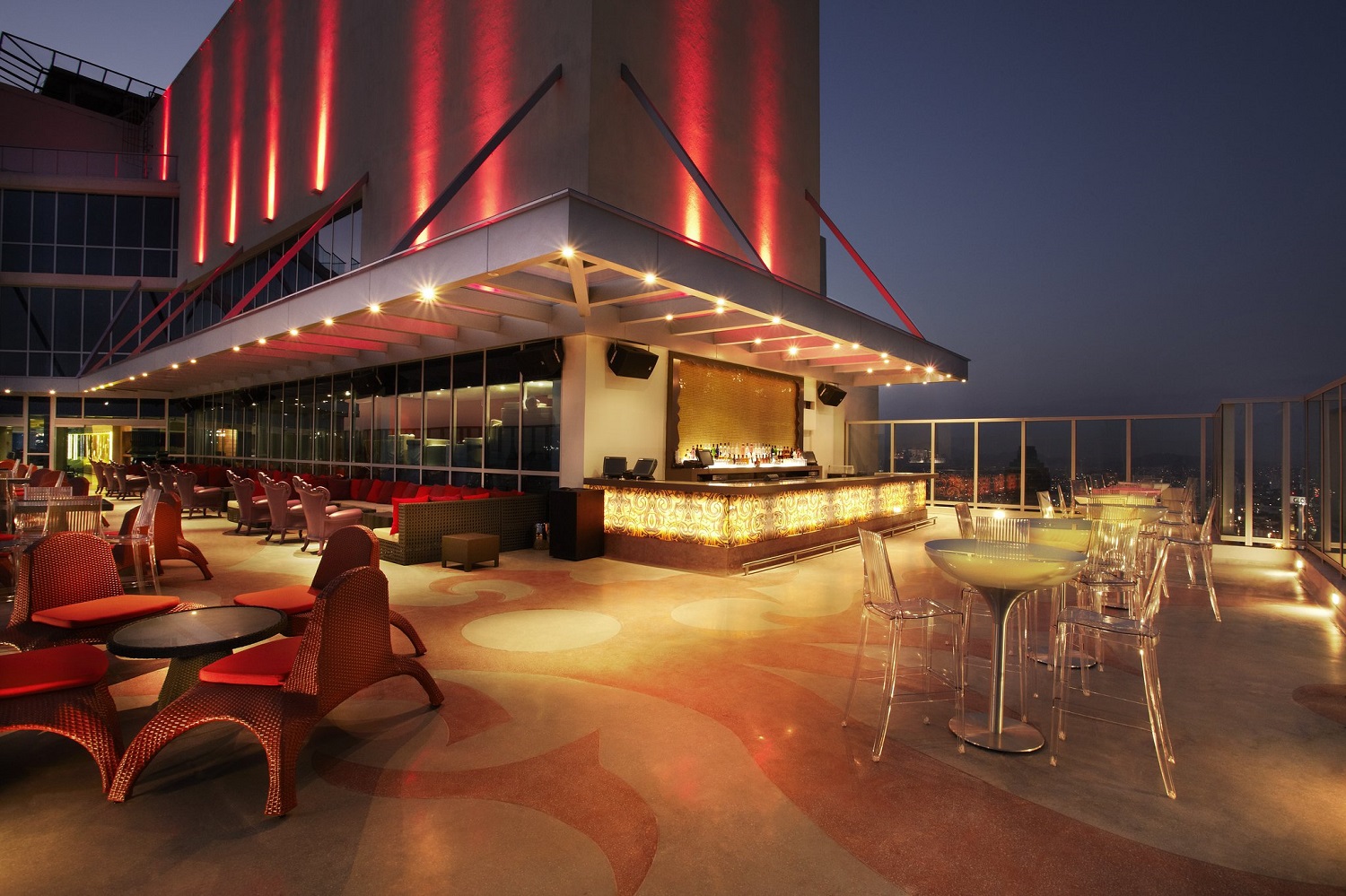 WHY PANAMA?
Panama is the most advanced country in Central America, best known for its Interoceanic Canal, for its Banking Area, and for its Free Zone.
It is a beautiful and exotic tropical paradise, two and a half hours from Miami, located on a narrow strip of land that connects North America with South America.
Panama is located in Central America, bordering on the southeast of Costa Rica. There are daily direct flights to Panama from Miami, New York, Los Angeles, Houston, Atlanta, South America and the Caribbean. Traveling by plane to Panama from Miami takes 2.5 hours and most cruise ships also disembark at its ports.
Panama has received the highest rating in tourism security by the world-renowned Pinkerton Intelligence Agency. The stability of the government has been characterized for decades and the local population sees tourists and foreign investors as friends who help in the development of the local economy.
Unlike its neighbors, Panama is not affected by hurricanes or earthquakes. Additionally, Panama has different types of climates ranging from the cold in the high mountains to the heat of its beautiful beaches in the Pacific and Atlantic oceans as well as the tropics in its forested areas.
The temperature is usually warm in the lowlands throughout the year with high temperatures of 90ºF and low temperatures of 72ºF. The temperature in the mountains is much cooler and the rainfall is more intense on the Caribbean side and less on the Pacific coast side, which is where Panama City is located.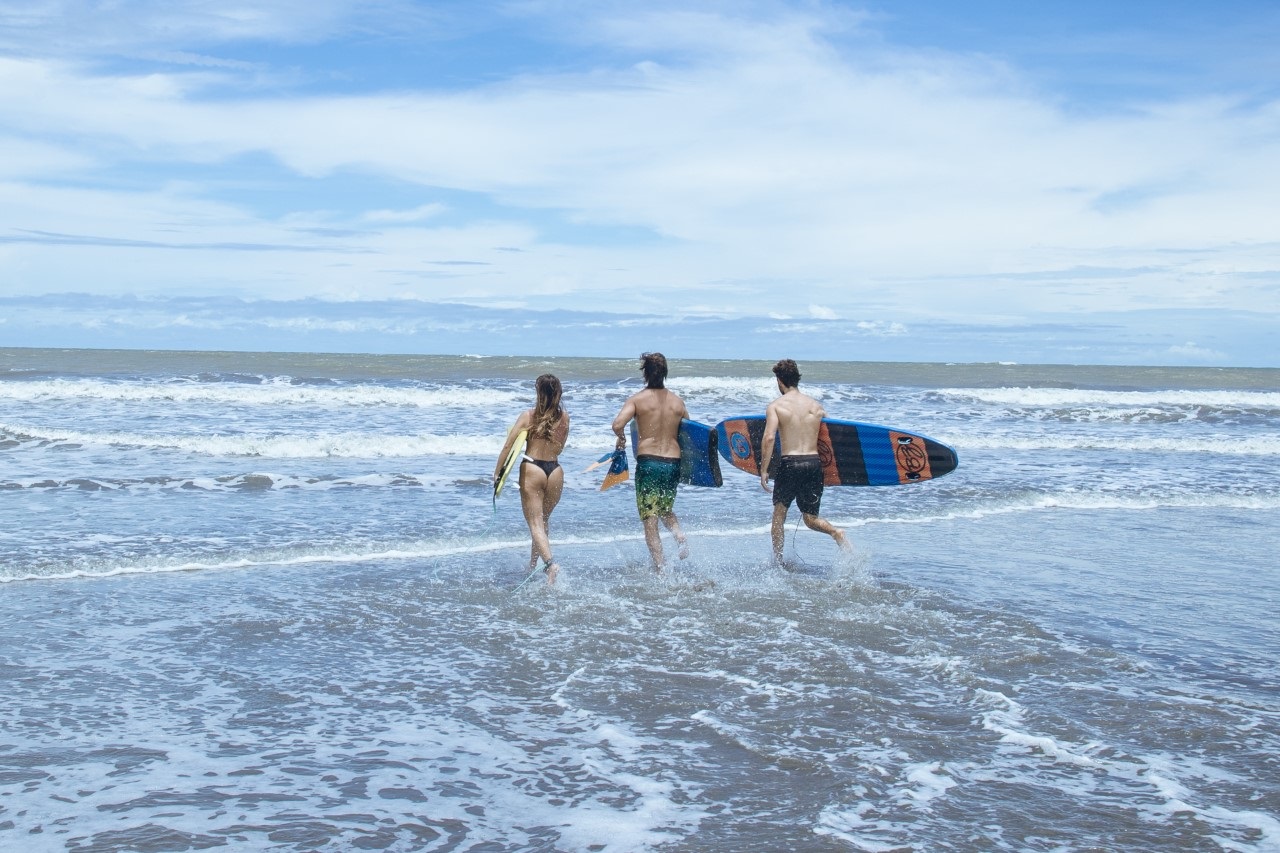 Panama has many natural resources to enjoy such as its beautiful beaches along the Pacific and Atlantic beaches, exuberant vegetation, with a great diversity of flora and fauna, numerous islands along its coasts, beautiful coral collections, and a great variety of peaces in its seas. Panama is a tropical paradise to discover and enjoy.
The AARP Magazine (American Association of Retired Persons) has classified Panama as one of the four most important destinations to live abroad. If you have dreamed of finding a tropical paradise with white sands, beautiful landscapes, rich biodiversity, all kinds of modern life facilities and a population that invites you to feel at home, then Panama is your ideal destination.
Tropical climate all year
Cold if you go to the mountains
Lush vegetation and fauna
Beautiful beaches on the Atlantic and the Pacific
You can choose between living in the capital, cities in the interior, countryside, mountains, lakes, beaches and rivers.
top quality water
air without pollution
Free movement of the dollar
Special discounts for all seniors in shops and services
international banking center
Great opportunities to invest
The best malls in America
Numerous housing projects with very affordable prices, for all economic levels
Numerous restaurants with international cuisine, Mexican, Argentine, Brazilian, Swiss, German, Spanish, Indian, Arabic, Panamanian and many more
Events, fairs, large parades, art exhibitions, concerts, plays, day and night entertainment, as well as internal tourism.
International schools in English
prestigious universities
democratic government
Stable economy
Excellent communications system
Labor at affordable prices