More than $100 million in economic impact due to national holidays
09 November 2022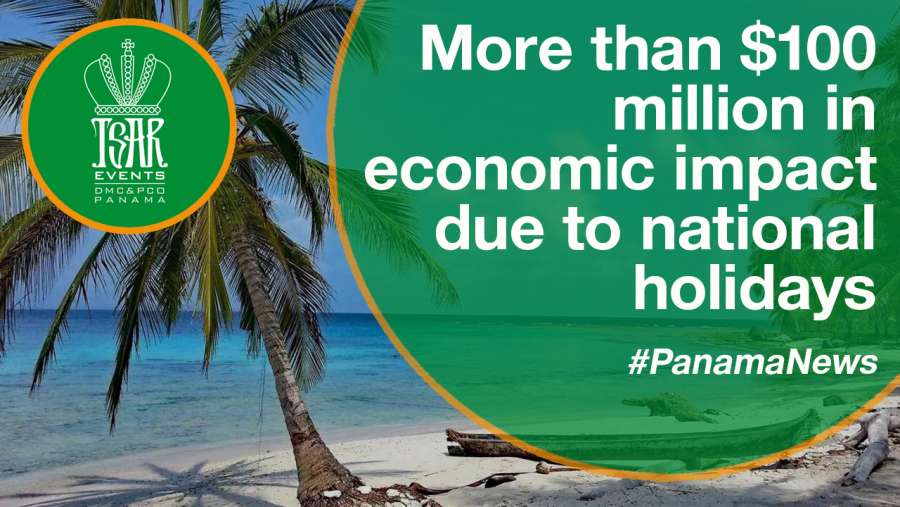 The Department of Statistics of the Tourism Authority of Panama (ATP) reported, this Tuesday, that the beginning of the national holidays generated an economic spill in the country in the order of $105.8 million.
It is estimated that a total of 1,007,680 people traveled to the interior of the country and there was a movement of 134,000 vehicles, including individuals and those that left the Albrook Terminal. The data obtained correspond to the gauging carried out by the Land Transit and Transportation Authority (ATTT), which were sent to the ATP.
Destinations identified in the Master Plan for Sustainable Tourism (PMTS) as priorities: Boquete, El Valle, Rivera Pacifica, Pedasí, Santa Catalina, Isla Coiba, Chitré, Los Santos, Herrera, among others, were preferred by travelers, and in the capital city was very crowded Isla Taboga.
This economic spill was generated specifically during the days 3, 4, 5 and Sunday 6 November, which represent the most significant days in terms of passenger movement and mass exodus to the outskirts of the Capital City.
The average daily expense per person was quantified at $.30.00, which mainly includes tickets, food, entertainment, lodging and contingencies.
During these days in which the Homeland is praised and honored, the hotels in the interior of the country have also benefited, as well as the entire value chain of the industry sector: water, air and land transport, restaurants, inns, craft shops, shopping malls, street vendors, tour guides, among others.
Text source: www.atp.gob.pa
If you need anything in Panama Republic, we will be happy to help you to plan and operate your event or program.
Please, look at SAMPLE PROGRAM that we have prepared for you to show what can be organized for your clients in Panama.
Just let me know and we'll prepare tailor made program for you to face all your individual requirements.
Tsar Events Panama DMC can help you with your clients who wants to have private tailor-made program while their ship stops in Panama port.
We provide all types of Ground Handling Services for Cruise Lines in Panama ports.
For Groups & Individual guests arriving to Panama by Cruise ships we will help you with:
Tailor made shore excursions, cultural sightseeing, outdoor adventures, discovery tours
Private Transportation & Guides for tailor made itineraries (WE OWN OUR OWN FLEET)
Delightful lunch & Dining, Dine around, Gala dinners, Catering services
Special Interest Tours
Hotel sugestions & booking
Limousine & Private Cars & VIP Sevices
Musical Enterainement & Performers, Shows
Co-ordinating pre and post-cruise stays (hotels, transfers and assistance)
Other Destination Management Services