Masi restaurant opens its doors as a tribute to the sea and fire with Panamanian seasoning
01 May 2021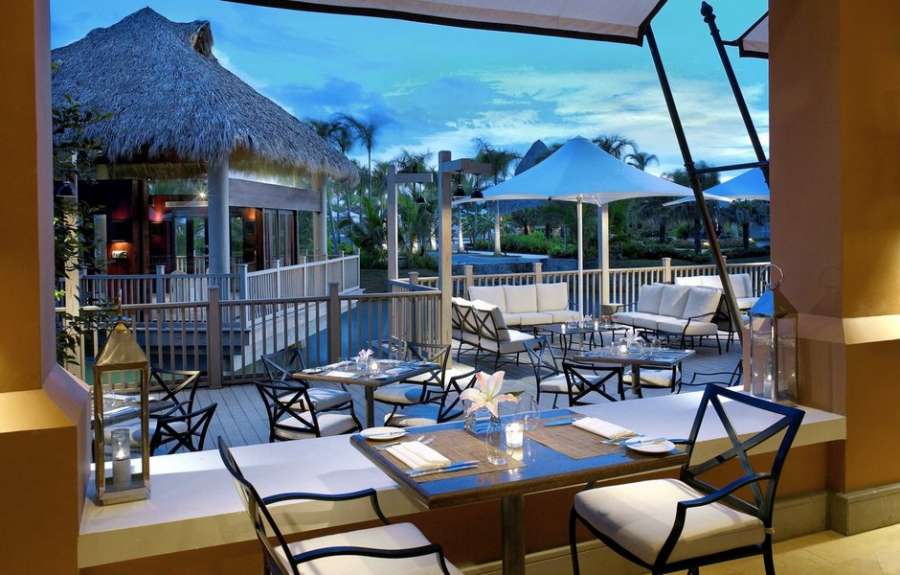 Masi, located on the 14th floor of the JW Marriott Panama, has indoor spaces and a fresh and spacious terrace, and will operate under the protocols dictated by the Ministry of Health and in accordance with the Commitment to Cleanliness of Marriott International.
Paying homage to the purity of fresh ingredients from local producers through an elevated concept of global cuisine with a Panamanian accent is the motivation of Masi restaurant, which opened its doors this April 15 at the JW Marriott Panama, in Punta Pacifica.
Inspired by a love affair between fire and the sea, highlighting as protagonists ingredients produced in national land, in Masi diners will be able to enjoy more than 10 varieties of ceviches prepared at the moment, the most representative of them is the Rompe Colchón, a combination of shrimp, squid, fish, octopus, passion fruit and the typical "icing glass" from Colón. You can also find an exquisite selection of elaborations with nomadic cooking techniques using different products from the sea and the garden, reinterpreted towards Panamanian flavors.
In addition, the public will be able to delight in a series of dishes served over hot coals, which pay tribute to fire, one of the most important evolutionary discoveries of humanity, focused on highlighting the primary flavors of cuts of meat and seafood.
The menu was designed by Andrés Dávila, the hotel's executive chef. Originally from Ecuador, chef Dávila has extensive experience in international cuisine, which has been enriched by his arrival in Panama two years ago, where he has learned about the native seasonings of Panamanian communities.
Precisely when delving into the gastronomic wealth of Panama, he gives rise to Masi, whose meaning is food in the Guna dialect.
"On a trip to the Panamanian Caribbean we had an epiphany of cuisine in its purest essence: the products and techniques must connect perfectly to highlight the flavors in their original state and in this way honor them. From that trip, we created an experience not only gastronomic but also sensorial, where the main actors of our dishes are the ingredients and their love affair with the sea and fire, "said Dávila.
Masi's proposal continues with a series of signature cocktails whose names are in the Guna dialect, such is the case of Wagar ue Mommor –butterfly kiss– with a refreshing combination of passion fruit, lemon, grenadine and soda, and Uka Naibe –skin. snake–, as well as three desserts that they seek to take diners on a tour of Panama's landscapes based on their main ingredient: the first, as a postcard of coffee cherries at harvest; the second, when the sugar cane is entering the mill and finally, the image of the rice in the field when the seed is still in the plant and the breeze blows over the rice fields.
On the other hand, in honor of the oceans that bathe the Panamanian coasts, the restaurant has a piece by the artist Pascual Rudas, whose main inspiration, like that of chef Dávila, is the sea. The work called MASI represents on canvas the revelation experienced by the chef during his visit to San Blas and the connection between sea and fire, taking them as the main elements of this epiphany.
Masi, located on the 14th floor of the JW Marriott Panama, has indoor spaces and a fresh and spacious terrace, and will operate under the protocols dictated by the Ministry of Health and in accordance with the Commitment to Cleanliness of Marriott International. It will be open to both guests and the general public from 6:00 a.m. at 11 p.m. from Mondays to Sundays. Those interested in booking can contact 215-8828.
"This new restaurant is a commitment to the country's tourist reactivation through gastronomy," added Demetrio Maduro, general manager of JW Marriott Panama.
"The kitchen is nourished with all the experiences that the cook has lived".
Andrés Dávila studied Culinary Arts and Hospitality at the International Buenos Aires Hotel & Restaurant School in Argentina. He is also a Sommelier graduated from the Universidad San Francisco de Quito.
He specialized in opening luxury gastronomic businesses, which led him to occupy the position of executive chef of prestigious Latin American hotels and five-star cruises. He joined Marriott International from a job offer at the Marriott Beach House in the Cayman Islands, and currently serves as Executive Chef at JW Marriott Panama.
His cuisine has led him to travel representing his country in international competitions and fairs such as the Truffle World Cup in Soria, Spain, in 2017 and the Sial Fair in Montreal, Masterclasses #Ecuadorreats in Toronto, among others.
He is passionate about gastronomy, wine and tea.
Source: https://www.panama24horas.com.pa/gastronomia/restaurante-masi-abre-sus-puertas-como-homenaje-al-mar-y-el-fuego-con-sazon-panamena/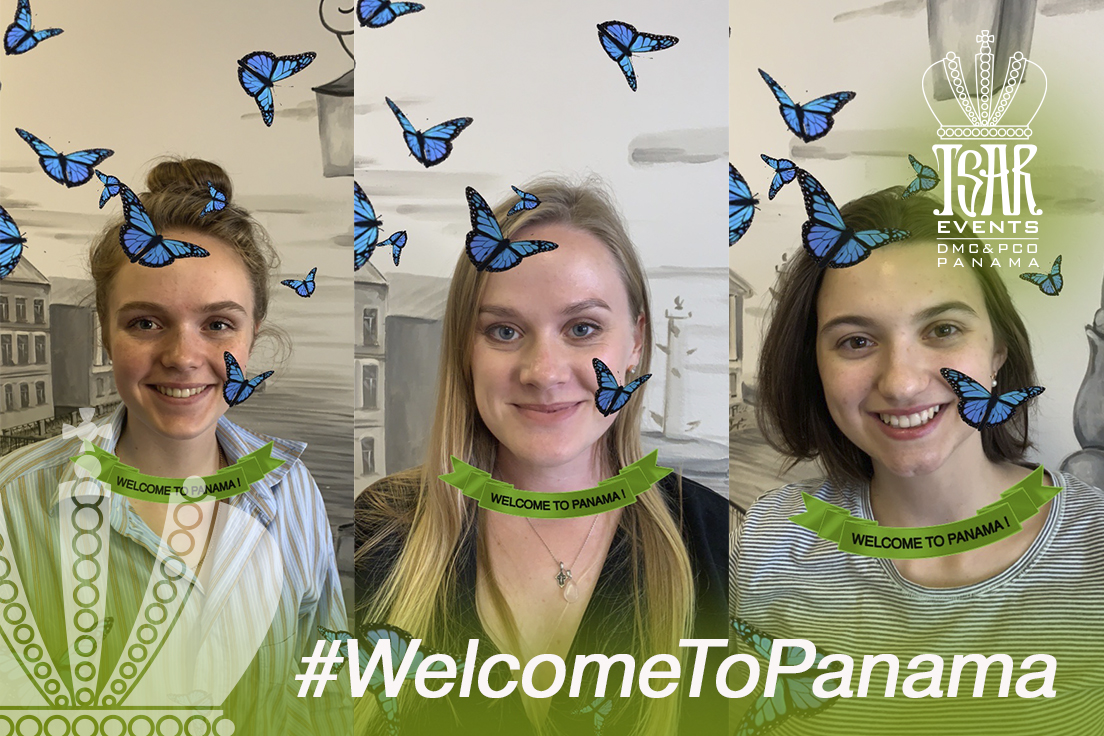 Tsar Events Panama DMC & PCO Team has created Instagram Mask "Welcome to Panama" to raise awareness about Panama Travel Potential and started Instagram flash mob to promote possibilities of Panama for Meetings, Incentives, Congresses, Events and Leisure tourism.
We invite you to become part of our flash mob on Instagram and other social media using our masks and putting hashtag #WelcomeToPanama.
You can add our mask from Tsar Events Panama account @tsarevents_panama to your Instagram camera and upload video or picture to your stories or your feed.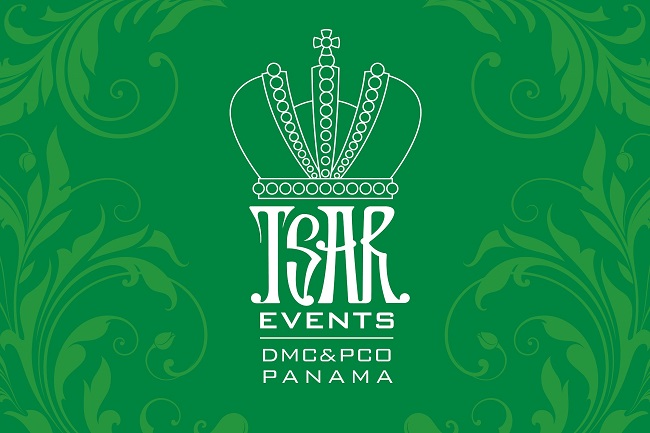 We look forward to welcoming you to Panama!
The most cosmopolitan capital in Central America, Panama City is both a vibrant metropolis and gateway to tropical escapes. Connecting the Pacific Ocean with the Atlantic Ocean, Panama City is a regional hub of trade, business, and immigration. Its 48-mile canal has made Panama famous worldwide, as each year over a million people visit this engineering marvel which operates 365 days a year.
Its unique geographic location is home to beautiful beaches and natural landscapes, rich culture, and endless tourist activities. In contrast to the modernism of Panama City, Casco Viejo (or the Old Quarter), located within the city and a UNESCO protected district neighborhood, holds the colonial-style richness of Panama.
With a privileged location that offers easy access to major airlines at Tocumen International Airport, the Banking Center, modern office hubs, and magnificent hotel properties, Panama City is a unique Central American destination that well suited for both business and pleasure. Enjoy Panama, a blending of landscapes and city skyline with a colonial richness.
Atlapa Convention Center offers a great location in the heart of Panama City, only minutes from the Banking Center and the International Airport. Atlapa Convention Center is the most important convention venue in Panama and Central America.
This fabulous 8-acre complex borders the Pacific Ocean and offers a maximum events capacity of up to 10,500 attendees. Among its events, Atlapa Convention Center hosted the 7th Summit of the Americas in 2015 with Presidents and government representatives of all the Americas.
The venue blends the richness of the Panamanian culture with the modern technology of the 21st century.
Tsar Events Panama DMC & PCO will help you with booking accmmodation during 29th International Pediatric Association Congress, we can help you with transportation, social program, special requests and cultural program.
Tsar Events Panama DMC & PCO provides international experience, destination know-how and expert local services to ensure that in the end, your congress or event will be called a success. Our experience and attention to detail in every aspect of our client's event ensure that they avoid the pitfalls in the organizational process. We provide a uniformly high level of service.
Tsar Events Panama is the only Panamanian DMC & PCO managed by:
A Certified MEETING Professional

(CMP

) — a globally recognized professional accreditation for meeting management.
A Certified DESTINATION MANAGEMENT Professional

(DMCP

) — a globally recognized professional accreditation for destination management.
From «concept to reality», our services and events are designed to meet the creative, motivational and budgetary needs of the professional meeting planner. We work with you from the initial concept and design through to successful program execution. Through one point of contact we are proud to provide our clients with:
Destination Communication
Incentive & Cultural Programs
Theme Parties and Special Events
Meeting Planning Services
Ground Transportation Services
Tsar Events Russia DMC & PCO has opened thier office in Panama City to help our clients with their events in Republic of Panama. Now we can help you with ANY activity in Panama Republic. It can be:
incentive or cultural trip
meeting or congress
special event – wedding or gala dinner
transportation or accommodation service.
Please, look at SAMPLE PROGRAM that we have prepared for you to show what can be organized for your clients in Panama. Just let us know and we'll prepare tailor made program for you to face all your individual requirements.