Latin America Ports Forum will take place in Panama in person on September 7-8, 2022
14 July 2022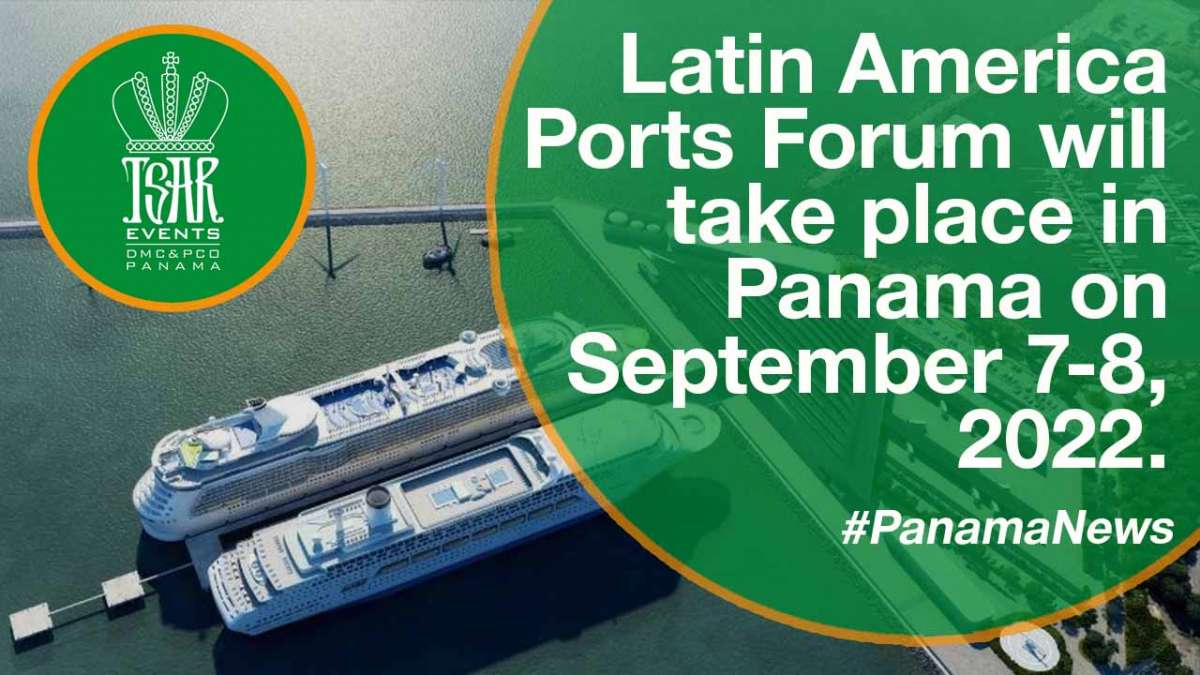 7th Latin America Ports Forum - The leading ports & logistics conference for the Americas. Latin America Ports Forum will take place in Panama in person on September 7-8, 2022.
With the recent expansions of Latin American ports have included new projects as well as new needs for update and modernize facilities, opening wide business opportunities. These expansions arrived at a moment in which global trade is in the middle of a reorganization process and founds the shipping industry in consolidation mode. Within this environment, Latin American Port authorities, shipping companies, infrastructure project developers, construction companies, terminal operators, investors and government officials will convene in person for the 7th Latin American Ports Forum on September 7-8, 2022.
​
During the two day conference, industry experts and colleagues from Mexico, Chile, Colombia, Peru, the United States and Central America, will discuss the evolving business opportunities related to the ports in Latin America. Significant attention is placed on the infrastructure projects that will increase capacity in the region, and how ports and terminal operators are adapting to the continuous changes underway in the world and regional trade.
​
Competitiveness and increased productivity are crucial in today's operating environment. Don't miss this unique opportunity to develop the strategic business relationships necessary to succeed in this market.
If you need anything in Panama Republic, we will be happy to help you to plan and operate your event or program.
Please, look at SAMPLE PROGRAM that we have prepared for you to show what can be organized for your clients in Panama.
Just let me know and we'll prepare tailor made program for you to face all your individual requirements.
Tsar Events Panama DMC can help you with your clients who wants to have private tailor-made program while their ship stops in Panama port. We provide all types of Ground Handling Services for Cruise Lines in Panama ports.
For Groups & Individual guests arriving to Panama by Cruise ships we will help you with:
Tailor made shore excursions, cultural sightseeing, outdoor adventures, discovery tours
Private Transportation & Guides for tailor made itineraries (WE OWN OUR OWN FLEET)
Delightful lunch & Dining, Dine around, Gala dinners, Catering services
Special Interest Tours
Hotel sugestions & booking
Limousine & Private Cars & VIP Sevices
Musical Enterainement & Performers, Shows
Co-ordinating pre and post-cruise stays (hotels, transfers and assistance)
Other Destination Management Services