Panama City among 64 cities joined the UNESCO Creative Cities Network
02 November 2017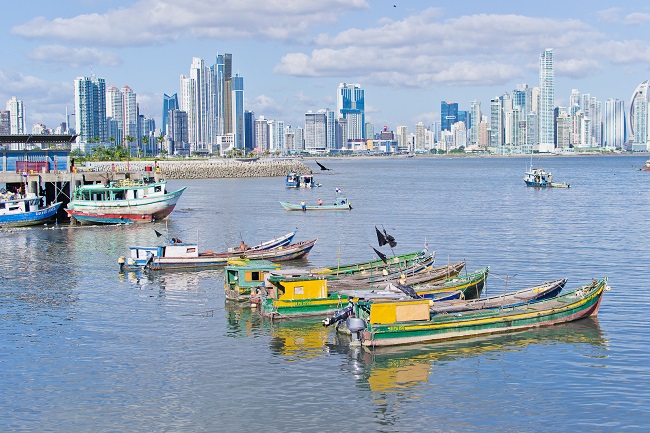 64 cities from 44 countries have been designated as UNESCO Creative Cities by Director-General, Irina Bokova. They join a Network at the frontline of UNESCO's efforts to foster innovation and creativity as key drivers for a more sustainable and inclusive urban development. This network attracts growing interest from local authorities.
«These new designations showcase an enhanced diversity in city profiles and geographical balance, with 19 cities from countries not previously represented in the Network» declared the Director-General. She added, «The cooperation framework proposed to foster candidate cities from the Africa region – a UNESCO Global Priority – has been a true success with 9 African cities now joining the Network.»
The new 64 UNESCO Creative Cities are:
Alba (Italy) – Gastronomy
Almaty (Kazakhstan) – Music
Amarante (Portugal) – Music
Auckland (New Zealand) – Music
Baguio City (Philippines) – Crafts and Folk Art
Barcelos (Portugal) – Crafts and Folk Art
Braga (Portugal) – Media Arts
Brasilia (Brazil) – Design
Bristol (United Kingdom of Great Britain and Northern Ireland) – Film
Brno (Czechia) – Music
Bucheon (Republic of Korea) – Literature
Buenaventura (Colombia) – Gastronomy
Cairo (Egypt) – Crafts and Folk Art
Cape Town (South Africa) – Design
Carrara (Italy) – Crafts and Folk Art
Changsha (China) – Media Arts
Chennai (India) – Music
Chiang Mai (Thailand) – Crafts and Folk Art
Chordeleg (Ecuador) – Crafts and Folk Art
Cochabamba (Bolivia [Plurinational State of]) – Gastronomy
Daegu Metropolitan City (Republic of Korea) – Music
Dubai (United Arab Emirates) – Design
Durban (South Africa) – Literature
Frutillar (Chile) – Music
Gabrovo (Bulgaria) – Crafts and Folk Art
[City of] Greater Geelong (Australia) – Design
Guadalajara (Mexico) – Media Arts
Hatay Metropolitan Municipality (Turkey) – Gastronomy
Istanbul (Turkey) – Design
João Pessoa (Brazil) – Crafts and Folk Art
Kansas City (United States of America) – Music
Kolding (Denmark) – Design
Kortrijk (Belgium) – Design
Košice (Slovakia) – Media Arts
Kütahya (Turkey) – Crafts and Folk Art
Lillehammer (Norway) – Literature
Limoges (France) – Crafts and Folk Art
Łódź (Poland) – Film
Macao Special Administrative Region, China (Associate Member, UNESCO) – Gastronomy
Madaba (Jordan) – Crafts and Folk Art
Manchester (United Kingdom of Great Britain and Northern Ireland) – Literature
Mexico City (Mexico) – Design
Milan (Italy) – Literature
Morelia (Mexico) – Music
Norrköping (Sweden) – Music
Ouagadougou (Burkina Faso) – Crafts and Folk Art
Panama City (Panama) – Gastronomy
Paraty (Brazil) – Gastronomy
Pesaro (Italy) – Music
Porto-Novo (Benin) – Crafts and Folk Art
Praia (Cabo Verde) – Music
Qingdao (China) – Film
Québec City (Canada) – Literature
San Antonio (United States of America) – Gastronomy
Seattle (United States of America) – Literature
Sheki (Azerbaijan) – Crafts and Folk Art
Sokodé (Togo) – Crafts and Folk Art
Terrassa (Spain) – Film
Tétouan (Morocco) – Crafts and Folk Art
Toronto (Canada) – Media Arts
Tunis (Tunisia) – Crafts and Folk Art
Utrecht (Netherlands) – Literature
Wuhan (China) – Design
Yamagata City (Japan) – Film
Since 2004, the UNESCO Creative Cities Network highlights its members' creativity within seven fields: Crafts and Folk Art, Design, Film, Gastronomy, Literature, Media Arts and Music. It now counts a total of 180 cities in 72 countries.
While differing geographically, demographically or economically, all Creative Cities commit to develop and exchange innovative best practices to promote creative industries, strengthen participation in cultural life, and integrate culture into sustainable urban development policies.
Within the framework of the implementation of the United Nations 2030 Agenda for Sustainable Development and the New Urban Agenda, the Network provides a platform for cities to demonstrate culture's role as an enabler for building sustainable cities.
The next Annual Meeting of the Creative Cities Network is scheduled to take place in Krakow and Katowice (Poland) in June 2018. Source: unesco.org
Panama is quickly becoming a popular destination for holding conventions and international events. A modern infrastructure, which is often cited as the best in the region, direct flights to more than 50 cities in the region and 13 in the U.S, world-class attractions nearby, meeting facilities, hotels, excellent restaurants, a globalized populace, and a vibrant metropolis with more than 100 banks and exciting nightlife, all make Panama the perfect place to host first-class events.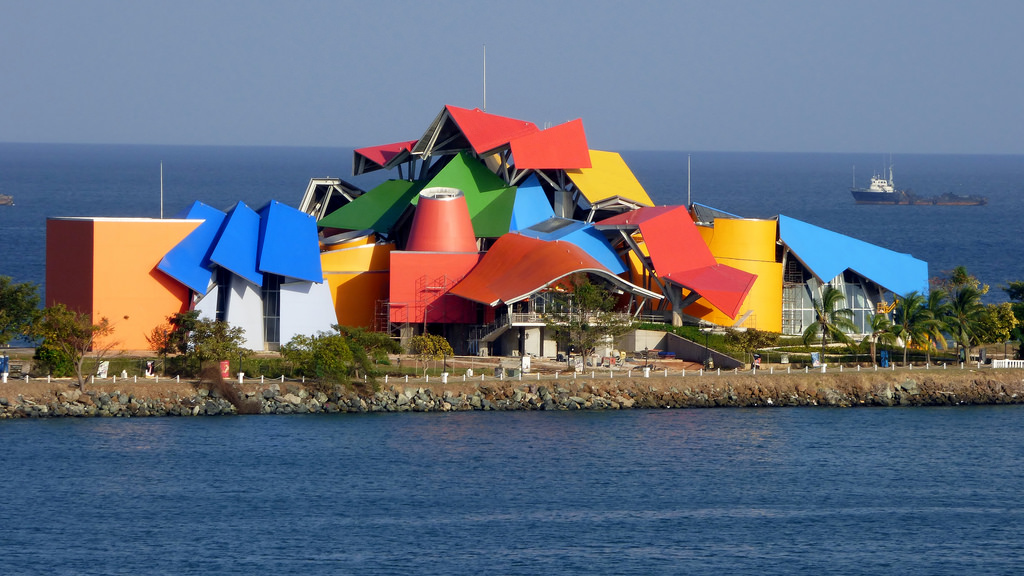 No matter what you're looking for…in terms of climate, budget, convenience, or anything else… Panama is likely to check all the boxes.
Panama is located at the center of Latin America, at the very point where Central and South America meet. It is home to one of the world's fastest growing economies, which is built largely on the country being a primary provider of financial, logistic and commercial services to all the nations of the region. Its central role in Latin America is vested in its being a business friendly nation, and that is complemented by its attractive and comfortable lifestyle.
Panama is a captivating mix of the historical and the modern, the natural and the manmade, the indigenous cultures and the international.
Since Panama is historically a crossroads, people and cultures from all over the world meet and mix here, resulting in friendly atmosphere, fantastic restaurants, galleries and cultural events showcasing the world's best art, cuisine, and more. Panama has none of the disastrous hurricanes and earthquakes that plague its Central American neighbors.
About TSAR EVENTS PANAMA DMC & PCO:
Tsar Events Panama DMC & PCO provides international experience, destination know-how and expert local services to ensure that in the end, your congress or event will be called a success. Our experience and attention to detail in every aspect of our client's event ensure that they avoid the pitfalls in the organizational process. We provide a uniformly high level of service.
Tsar Events Panama is the only Panamanian DMC & PCO managed by:
A Certified MEETING Professional

(CMP

) — a globally recognized professional accreditation for meeting management.
A Certified DESTINATION MANAGEMENT Professional

(DMCP

) — a globally recognized professional accreditation for destination management.
From «concept to reality», our services and events are designed to meet the creative, motivational and budgetary needs of the professional meeting planner. We work with you from the initial concept and design through to successful program execution. Through one point of contact we are proud to provide our clients with:
Destination Communication
Incentive & Cultural Programs
Theme Parties and Special Events
Meeting Planning Services
Ground Transportation Services
Tsar Events Russia DMC & PCO has opened thier office in Panama City to help our clients with their events in Republic of Panama. Now we can help you with ANY activity in Panama Republic. It can be:
incentive or cultural trip
meeting or congress
special event – wedding or gala dinner
transportation or accommodation service.
Please, look at SAMPLE PROGRAM that we have prepared for you to show what can be organized for your clients in Panama. Just let us know and we'll prepare tailor made program for you to face all your individual requirements.