Panama Canal rules out another extension until 2025 due to lack of water
The Panama Canal ruled out the possibility of building a fourth set of locks at least until 2025 today because it has not yet found a new water source, said the water route administrator, Jorge Luis Quijano. «I do not see it being done before 2025 because first we have to be sure that we have water and that the demand of it is correct. So far there has been no decision, we have simply taken the decision to study other sources of water and also study the technical aspects,» he said.
Quijano, who participated in the inauguration in the Panamanian capital of a congress of the World Association for Waterborne Transport Infrastructure (PIANC), explained that the interoceanic route is currently conducting hydrographic studies in the Bayano Lake areas and Indo River.
The administrator said that «there is a great demand for vessels with liquefied natural gas (LNG) and liquefied petroleum gas (LPG)» and that the channel expects to close this fiscal year with a cargo movement of more than 430 million tons.
Quijano recalled that last month the methane tanker «LNG Sakura», the first LNG vessel from the new Cove Point plant in Meryland (United States), which was on its way to Japan and transported 137,000 cubic meters of that fuel, traveled through the expanded locks last month.
«That ship arrived here without reservation, but we made very special managements to try to attract it, since the original plan was not to go through the Panama Canal, but to go through the Cape of Buena Esperanza (Argentina) or the Suez Canal (Egypt),» he said.
The methane tankers of liquefied natural gas, a product on the rise in the United States thanks to the so-called shale oil, before could not pass through the old channel due to its large size.
The expansion, whose cost already exceeds 5,600 million dollars and was opened in June 2016, was built precisely so that these ships could cross, the so-called neopanamax, which have the capacity to carry up to 14,000 containers.
Through the channel, built by the US at the beginning of the last century and transferred to Panama on December 31, 1999, close to 6 percent of world trade passes and connects more than 140 sea routes and 1,700 ports in 160 different countries.
Panama is quickly becoming a popular destination for holding conventions and international events. A modern infrastructure, which is often cited as the best in the region, direct flights to more than 50 cities in the region and 13 in the U.S, world-class attractions nearby, meeting facilities, hotels, excellent restaurants, a globalized populace, and a vibrant metropolis with more than 100 banks and exciting nightlife, all make Panama the perfect place to host first-class events. Text source: puntapacificarealty.com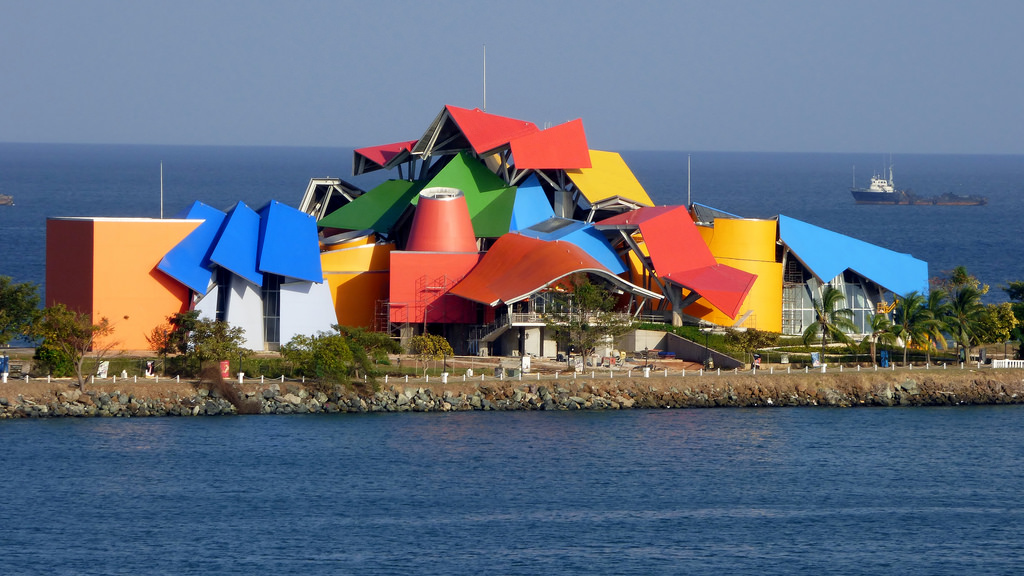 No matter what you're looking for…in terms of climate, budget, convenience, or anything else… Panama is likely to check all the boxes.
Panama is located at the center of Latin America, at the very point where Central and South America meet. It is home to one of the world's fastest growing economies, which is built largely on the country being a primary provider of financial, logistic and commercial services to all the nations of the region. Its central role in Latin America is vested in its being a business friendly nation, and that is complemented by its attractive and comfortable lifestyle.
Panama is a captivating mix of the historical and the modern, the natural and the manmade, the indigenous cultures and the international.
Since Panama is historically a crossroads, people and cultures from all over the world meet and mix here, resulting in friendly atmosphere, fantastic restaurants, galleries and cultural events showcasing the world's best art, cuisine, and more. Panama has none of the disastrous hurricanes and earthquakes that plague its Central American neighbors.
About TSAR EVENTS PANAMA DMC & PCO:
Tsar Events Panama DMC & PCO provides international experience, destination know-how and expert local services to ensure that in the end, your congress or event will be called a success. Our experience and attention to detail in every aspect of our client's event ensure that they avoid the pitfalls in the organizational process. We provide a uniformly high level of service.
Tsar Events Panama is the only Panamanian DMC & PCO managed by:
A Certified MEETING Professional

(CMP

) — a globally recognized professional accreditation for meeting management.
A Certified DESTINATION MANAGEMENT Professional

(DMCP

) — a globally recognized professional accreditation for destination management.
From «concept to reality», our services and events are designed to meet the creative, motivational and budgetary needs of the professional meeting planner. We work with you from the initial concept and design through to successful program execution. Through one point of contact we are proud to provide our clients with:
Destination Communication
Incentive & Cultural Programs
Theme Parties and Special Events
Meeting Planning Services
Ground Transportation Services
Tsar Events Russia DMC & PCO has opened thier office in Panama City to help our clients with their events in Republic of Panama. Now we can help you with ANY activity in Panama Republic. It can be:
incentive or cultural trip
meeting or congress
special event – wedding or gala dinner
transportation or accommodation service.
Please, look at SAMPLE PROGRAM that we have prepared for you to show what can be organized for your clients in Panama. Just let us know and we'll prepare tailor made program for you to face all your individual requirements.