Flower and Coffee Fair in Boquete Chiriqui with be visited by almost 158,000 guests
The (Feria de las Flores y Cáfe, will run from January 11 to 21 and 200 exhibitors will feature 37 gardens, and over 35 varieties of plants will be on sale alongside a diversity of locally produced handicrafts.
Sergio Atencio, organizing committee vice-president said that even though the gardens were affected in 2015 and again last year by the hurricane Otto, everything is ready for the inauguration of the international event.
Atencio said that the gardens preparation follow strict practices that are carried out by specialized gardeners, who year after year grow and take care of the plants until they flower at the right time, so the public can enjoy their beauty.
This year there will be exhibitions of floral crops and also visitors will be able to find high quality coffee. The fair will also have folkloric dances presentations and an exposition of Panamanian handicrafts.
The fair has approximately 37 gardens with 25 variety of imported plants and 15 national among them are the blue salvia, snapdragon, petunias and silver ferns among others. Around 35 varieties of plants will be for sale.
This year a new addition to the fair is the vertical gardens. This is a method to grow plants on walls. Found in nature and ancient civilizations, vertical gardens have been thriving for centuries on walls all over the world.
Musicians like Osvaldo Ayala, the Ensamble Latino Orchestra with Miguel Cigarruista and Lucho de Sedas will bring the typical and salsa music to the fair. For the jazz lovers, Arturo Villarreal and Emilio Regueira will provide the vibe. For the little ones Balbino and Jorge Gomez will have a show for their entertainment. Other artistes who will perform are Victor Juliao y los 33 and a Tribute to Los Rabanes.
Over the last four years more than 145,000 visitors have came to the fair attracted by the gardens in bloom and the beauty of the mountain town, which has all types of activities (hiking, zip line, water rafting and rock climbing) for those looking for a more adventurous holiday.
Panama is quickly becoming a popular destination for holding conventions and international events. A modern infrastructure, which is often cited as the best in the region, direct flights to more than 50 cities in the region and 13 in the U.S, world-class attractions nearby, meeting facilities, hotels, excellent restaurants, a globalized populace, and a vibrant metropolis with more than 100 banks and exciting nightlife, all make Panama the perfect place to host first-class events.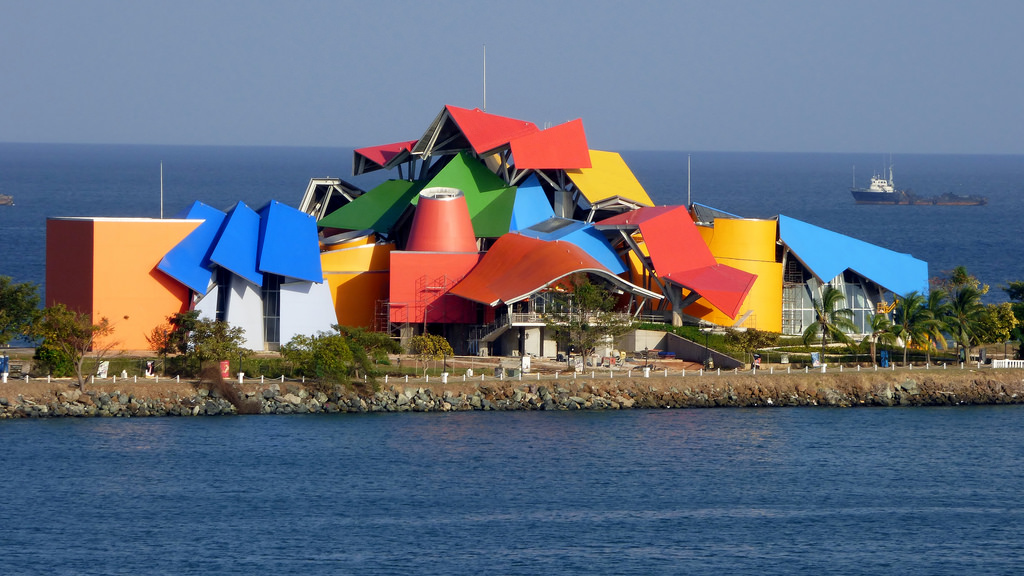 No matter what you're looking for…in terms of climate, budget, convenience, or anything else… Panama is likely to check all the boxes.
Panama is located at the center of Latin America, at the very point where Central and South America meet. It is home to one of the world's fastest growing economies, which is built largely on the country being a primary provider of financial, logistic and commercial services to all the nations of the region. Its central role in Latin America is vested in its being a business friendly nation, and that is complemented by its attractive and comfortable lifestyle.
Panama is a captivating mix of the historical and the modern, the natural and the manmade, the indigenous cultures and the international.
Since Panama is historically a crossroads, people and cultures from all over the world meet and mix here, resulting in friendly atmosphere, fantastic restaurants, galleries and cultural events showcasing the world's best art, cuisine, and more. Panama has none of the disastrous hurricanes and earthquakes that plague its Central American neighbors.
About TSAR EVENTS PANAMA DMC & PCO:
Tsar Events Panama DMC & PCO provides international experience, destination know-how and expert local services to ensure that in the end, your congress or event will be called a success. Our experience and attention to detail in every aspect of our client's event ensure that they avoid the pitfalls in the organizational process. We provide a uniformly high level of service.
Tsar Events Panama is the only Panamanian DMC & PCO managed by:
A Certified MEETING Professional

(CMP

) — a globally recognized professional accreditation for meeting management.
A Certified DESTINATION MANAGEMENT Professional

(DMCP

) — a globally recognized professional accreditation for destination management.
From «concept to reality», our services and events are designed to meet the creative, motivational and budgetary needs of the professional meeting planner. We work with you from the initial concept and design through to successful program execution. Through one point of contact we are proud to provide our clients with:
Destination Communication
Incentive & Cultural Programs
Theme Parties and Special Events
Meeting Planning Services
Ground Transportation Services
Tsar Events Russia DMC & PCO has opened thier office in Panama City to help our clients with their events in Republic of Panama. Now we can help you with ANY activity in Panama Republic. It can be:
incentive or cultural trip
meeting or congress
special event – wedding or gala dinner
transportation or accommodation service.
Please, look at SAMPLE PROGRAM that we have prepared for you to show what can be organized for your clients in Panama. Just let us know and we'll prepare tailor made program for you to face all your individual requirements.