Panama aims to become a green and accessible destination by 2026
The government of Panama assures that it is working on a plan to turn the country into a green and accessible tourist destination by 2026, through adaptations of places for people with reduced mobility and groups of the elderly and the blind, the Authority of Tourism of Panama (ATP) said in a statement.
«The law requires Panama that in 2020 the places must have suitability and accessibility, but we aim to be an ideal destination for green tourism in 2026,» said Gina Valderrama, the director of Tourism Investments of the ATP, at a regional meeting in the Panamanian capital.
«We are going to take advantage of the actions we have with other institutions so that the quality is accessible green tourism,» she added.
The civil servant said during the III conference on Accessible Tourism, Latin America and the Caribbean, which opened on Monday that the ATP has executed improvements in the designs in convention centers and tourist sites to have comfortable access for visitors.
According to the director, the aim of the ATP is to promote tourist spaces that are enabled to make the experience of the traveler pleasant, regardless of their condition.
Valderrama stressed that the institution works in coordination with the National Secretariat for Disability (Senadis) and the Panamanian Mayor's Office, through various meetings held in the Commission on Accessibility to the physical environment, communication and information.
In turn, the director of the Senadis, Nélida Ortiz, said that including the elderly and disabled population represents an interesting niche to invest, considering that this group travels in twosomes.
«With reasonable adjustments, training focused on inclusive care, the promotion of technology as part of communication systems and the development of accessible transport, we will achieve the development of a sturdy tourism offer,» she said.
Ortiz explained that in Panama the population with disabilities is around 370,000 people, according to the First National Disability Survey, and that according to the National Institute of Statistics and Census, the elderly population in 2017 is 469,936.
The technical committee of the International Standardization Organization (ISO) is studying how to obtain a regulation that is universal for accessible tourism. Text's source: panamatoday.com.
Panama is quickly becoming a popular destination for holding conventions and international events. A modern infrastructure, which is often cited as the best in the region, direct flights to more than 50 cities in the region and 13 in the U.S, world-class attractions nearby, meeting facilities, hotels, excellent restaurants, a globalized populace, and a vibrant metropolis with more than 100 banks and exciting nightlife, all make Panama the perfect place to host first-class events.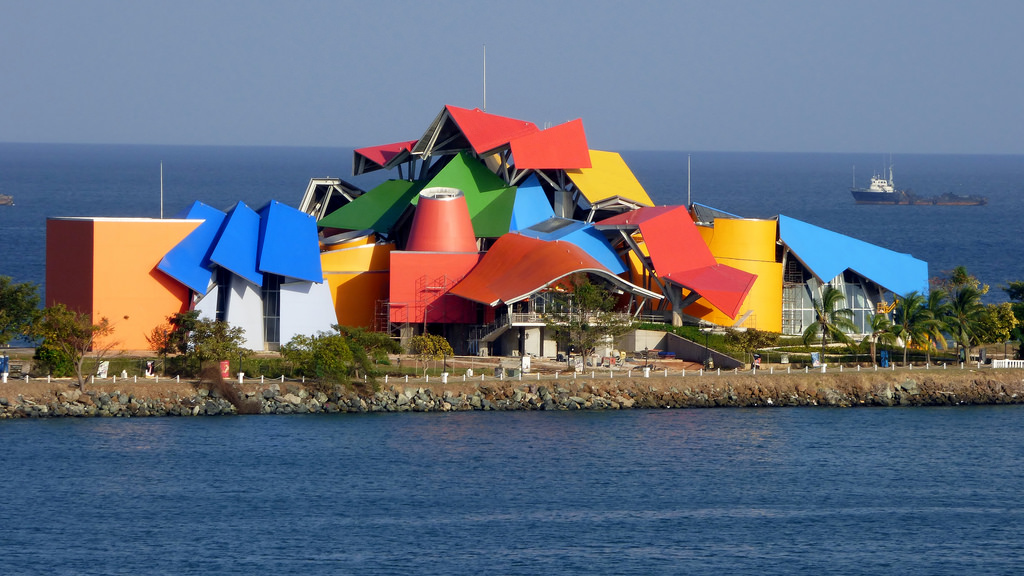 No matter what you're looking for…in terms of climate, budget, convenience, or anything else… Panama is likely to check all the boxes.
Panama is located at the center of Latin America, at the very point where Central and South America meet. It is home to one of the world's fastest growing economies, which is built largely on the country being a primary provider of financial, logistic and commercial services to all the nations of the region. Its central role in Latin America is vested in its being a business friendly nation, and that is complemented by its attractive and comfortable lifestyle.
Panama is a captivating mix of the historical and the modern, the natural and the manmade, the indigenous cultures and the international.
Since Panama is historically a crossroads, people and cultures from all over the world meet and mix here, resulting in friendly atmosphere, fantastic restaurants, galleries and cultural events showcasing the world's best art, cuisine, and more. Panama has none of the disastrous hurricanes and earthquakes that plague its Central American neighbors.
About TSAR EVENTS PANAMA DMC & PCO:
Tsar Events Panama DMC & PCO provides international experience, destination know-how and expert local services to ensure that in the end, your congress or event will be called a success. Our experience and attention to detail in every aspect of our client's event ensure that they avoid the pitfalls in the organizational process. We provide a uniformly high level of service.
Tsar Events Panama is the only Panamanian DMC & PCO managed by:
A Certified MEETING Professional

(CMP

) — a globally recognized professional accreditation for meeting management.
A Certified DESTINATION MANAGEMENT Professional

(DMCP

) — a globally recognized professional accreditation for destination management.
From «concept to reality», our services and events are designed to meet the creative, motivational and budgetary needs of the professional meeting planner. We work with you from the initial concept and design through to successful program execution. Through one point of contact we are proud to provide our clients with:
Destination Communication
Incentive & Cultural Programs
Theme Parties and Special Events
Meeting Planning Services
Ground Transportation Services
Tsar Events Russia DMC & PCO has opened thier office in Panama City to help our clients with their events in Republic of Panama. Now we can help you with ANY activity in Panama Republic. It can be:
incentive or cultural trip
meeting or congress
special event – wedding or gala dinner
transportation or accommodation service.
Please, look at SAMPLE PROGRAM that we have prepared for you to show what can be organized for your clients in Panama. Just let us know and we'll prepare tailor made program for you to face all your individual requirements.