Bocas Bali en Panamá se une a Nayara Resorts
07 September 2022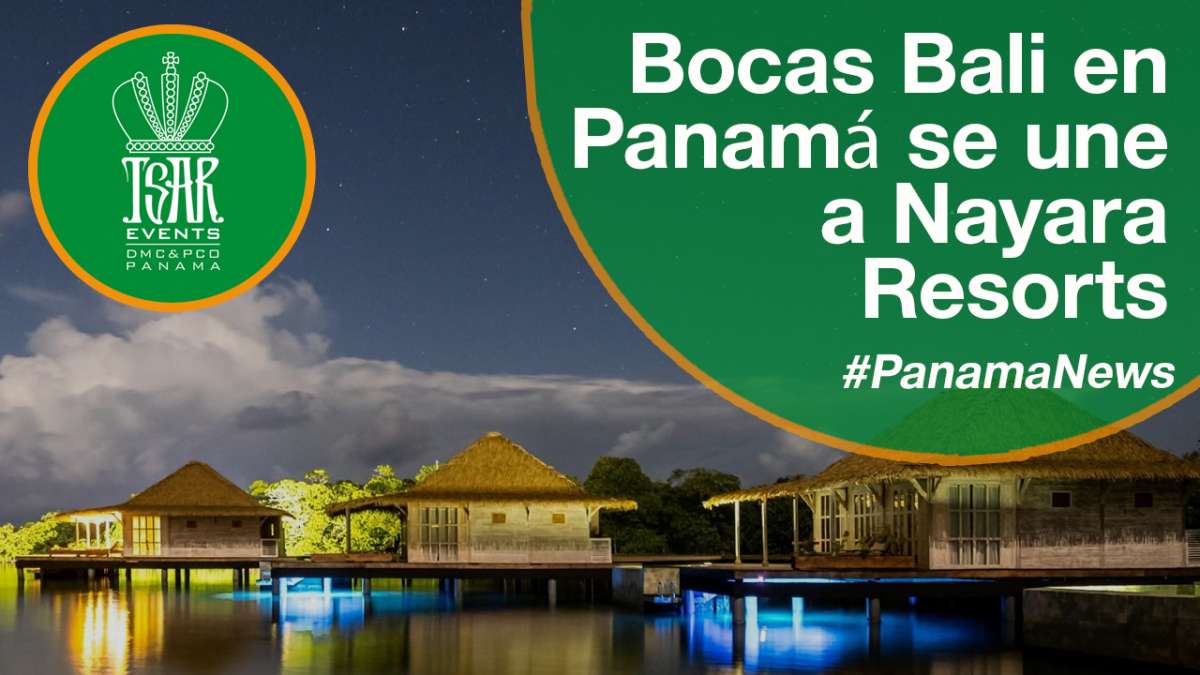 Nayara Resorts ha ampliado su alcance a Panamá con la incorporación de Bocas Bali a su cartera.
Inaugurado originalmente en 2021, la propiedad Bocas Bali con todo incluido y solo para adultos tiene 16 villas sobre el agua en una isla privada en el área de Bocas del Toro, frente a la costa del Caribe. Rodeada por aproximadamente tres millas de arrecifes de coral, la propiedad es conocida por sus alojamientos sin conexión a la red que funcionan con energía solar y su compromiso con la protección de los arrecifes de coral y los manglares.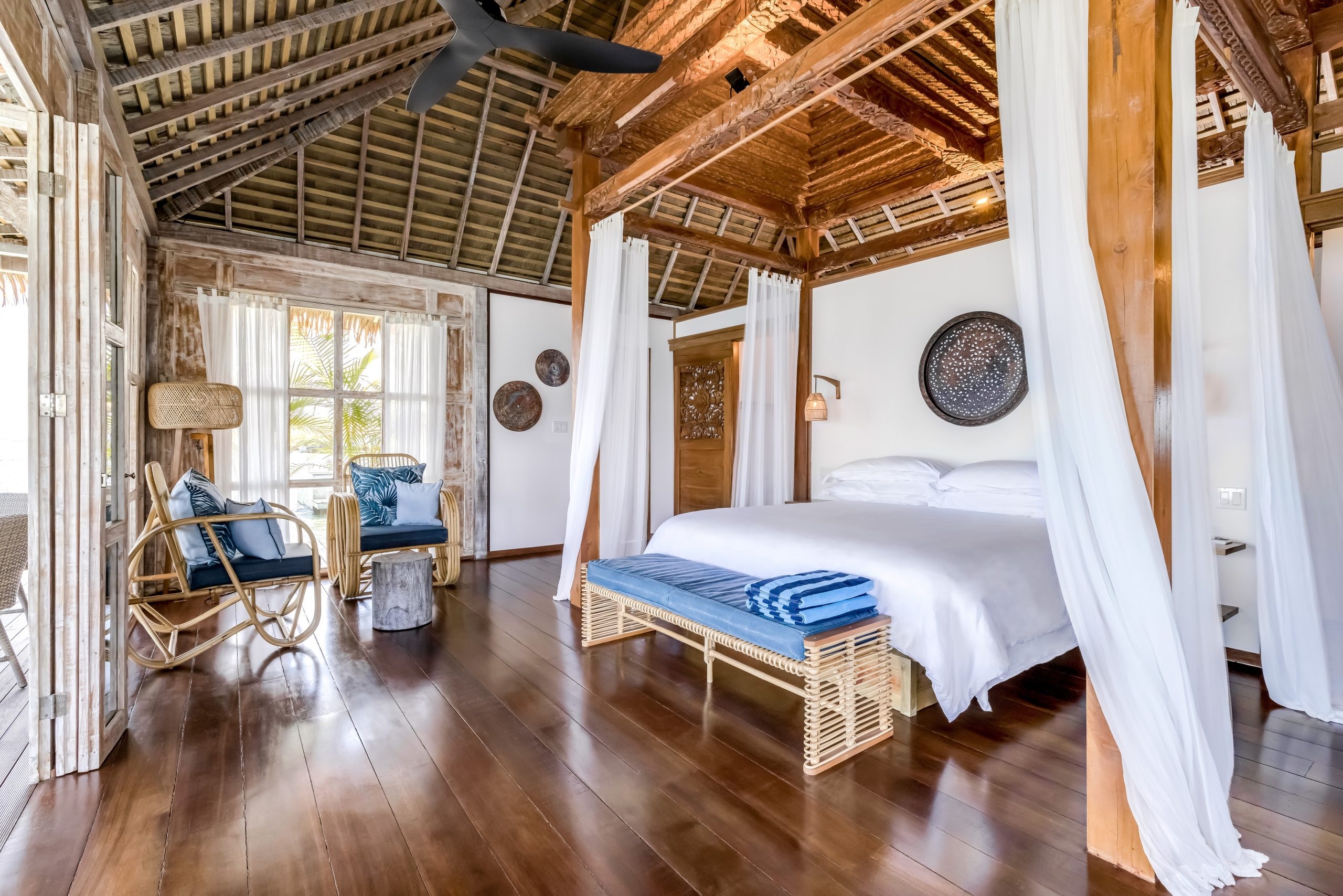 Las 16 villas sobre el agua permiten a los huéspedes practicar esnórquel, remo o kayak directamente desde sus habitaciones. Algunas villas ofrecen paneles de piso de vidrio para observar la vida marina submarina, mientras que otras tienen piscinas de agua salada y escalones que conducen al mar. En el otoño de 2022, la propiedad presentará su primera Treehouse. Hay planes para agregar varios más a finales de este año y el próximo, con algunos "flotantes" a 40 pies sobre el suelo.
El restaurante Elephant House, de inspiración balinesa, se asienta sobre pilotes sobre el mar Caribe; y el Coral Café junto a la piscina ofrece un entorno al aire libre para un desayuno, almuerzo o merienda informal. Ambos bares restaurante sirven cócteles artesanales; El Tipsy Bar en Kupu-Kupu Beach es ideal para tomar un cóctel tropical.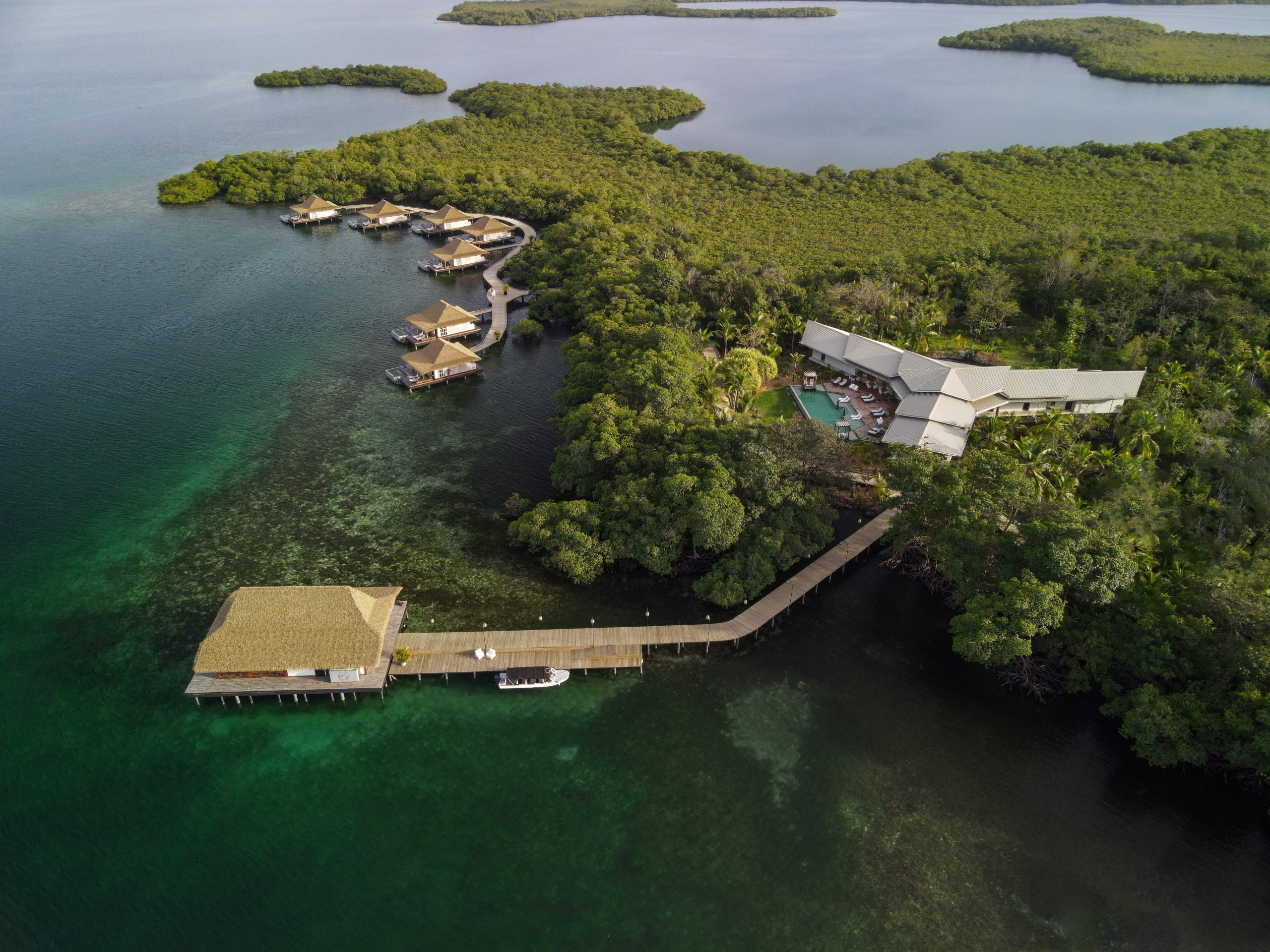 Las actividades incluyen esnórquel, remo, buceo, pesca, kayak a través de los manglares y avistamiento de delfines en la bahía. Fuera de la propiedad, los huéspedes pueden tomar un hidroavión a la Isla Escudo de Veraguas, una isla remota conocida por sus perezosos pigmeos de tres dedos. Otras excursiones incluyen visitas a granjas de chocolate autóctonas y una visita a la Isla de los Monos.
Bocas Bali utiliza energía solar, agua de lluvia purificada y un sistema de tratamiento de aguas residuales ecológico diseñado específicamente para una isla de manglares. Se realizaron cinco estudios ambientales para garantizar que la propiedad no representara un riesgo para los manglares y las aguas cristalinas del hábitat. Los edificios sobre el agua se colocaron específicamente para mitigar cualquier interferencia con los arrecifes de coral circundantes.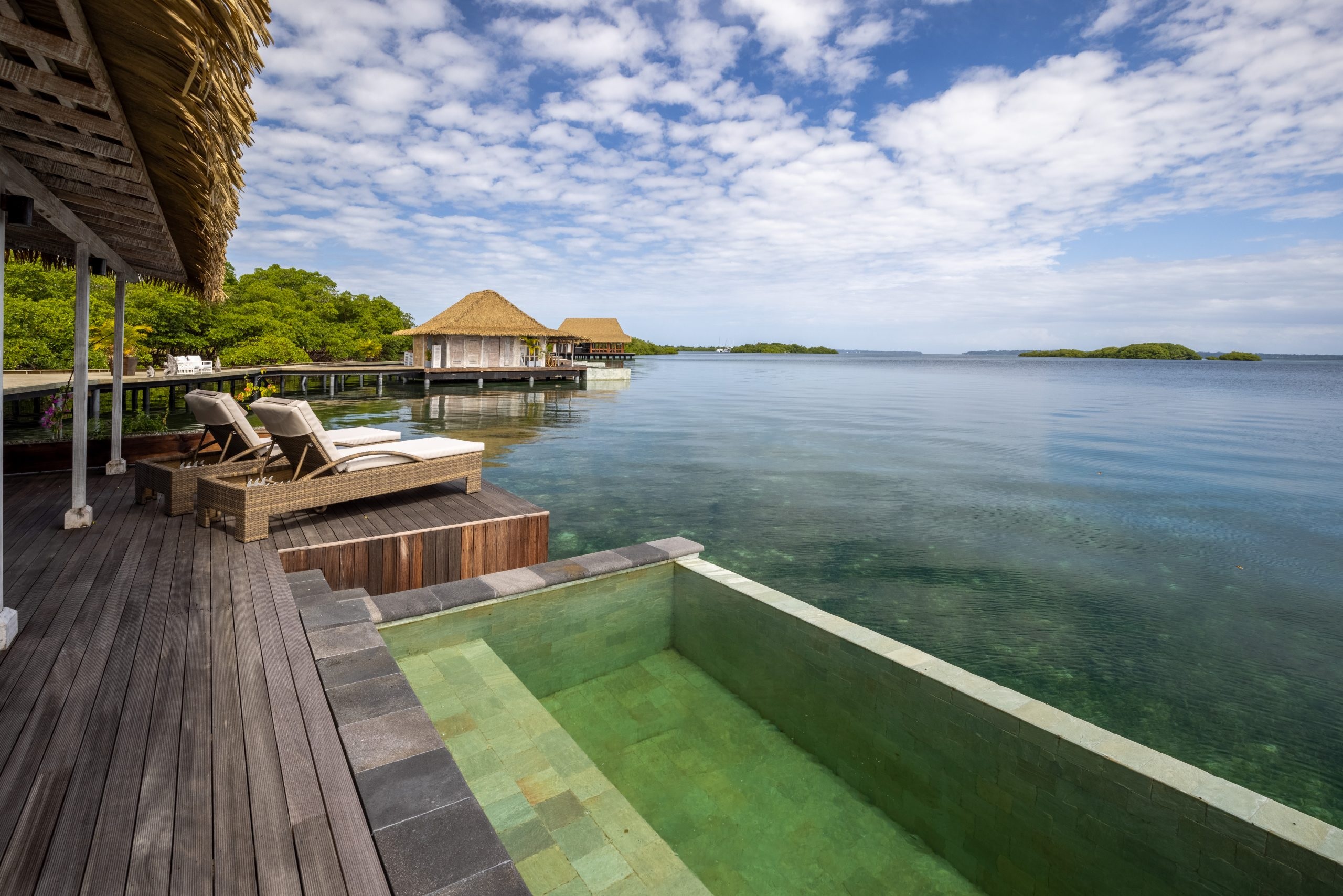 Las tarifas incluyen comidas ilimitadas en el restaurante The Elephant House; desayuno, almuerzo y merienda en The Coral Café; refrigeradores de villas abastecidos con bebidas y bocadillos; licores y vinos ilimitados; paddle surf; kayak; equipo de buceo; acceso al gimnasio; un traslado en bote desde Bocas Town a Bocas Bali (y de regreso); Wi-Fi gratuito en habitaciones y zonas comunes; servicio de conserjería; y servicio de habitaciones.
Fuente de la prueba: luxurytraveladvisor.com
Fuente de la foto: bocasbali.com
Tsar Events Panama DMC le puede ayudar con aquellos clientes que desean tener un programa privado mientras su barco esta anclado en el puerto de Panamá. Brindamos todo tipo de servicios de asistencia en tierra para líneas de cruceros en los puertos de Panamá.
Para grupos e invitados individuales que llegan a Panamá en cruceros, lo ayudaremos con:
Excursiones personalizadas, turismo cultural, aventuras al aire libre,
Transporte Privado y Guías para itinerarios a la medida (TENEMOS NUESTRA FLOTA)
Cenas y almuerzos deliciosos, cenas en los alrededores, cenas de gala, servicios de catering
Tours de interés especial
Sugerencias y reservas de hoteles
Automóviles Privados, Autos de alta gama y Servicios VIP (Все лимузины в Панаме отстойные и старые, я не продаю такое)
Espectáculos Musicales y Entretenimiento
Coordinación de estancias pre y post crucero (hoteles, traslados y asistencia)
Otros servicios de gestión de destino
Si necesita algo en la República de Panamá, estaré feliz de ayudarlo a planificarlo y llevarlo a cabo, sea grande o pequeño.
Aquí hay una idea del programa privado que podemos organizar para sus clientes en Panamá.
¡Solo hagame saber y prepararé un programa a medida para Ud.!
Si tiene alguna pregunta, por favor, no dude en ponerse en contacto conmigo.