Panama City, Panama will host the 44th TravelMart LatinAmerica (TMLA'22) September 21-23, 2022
23 May 2022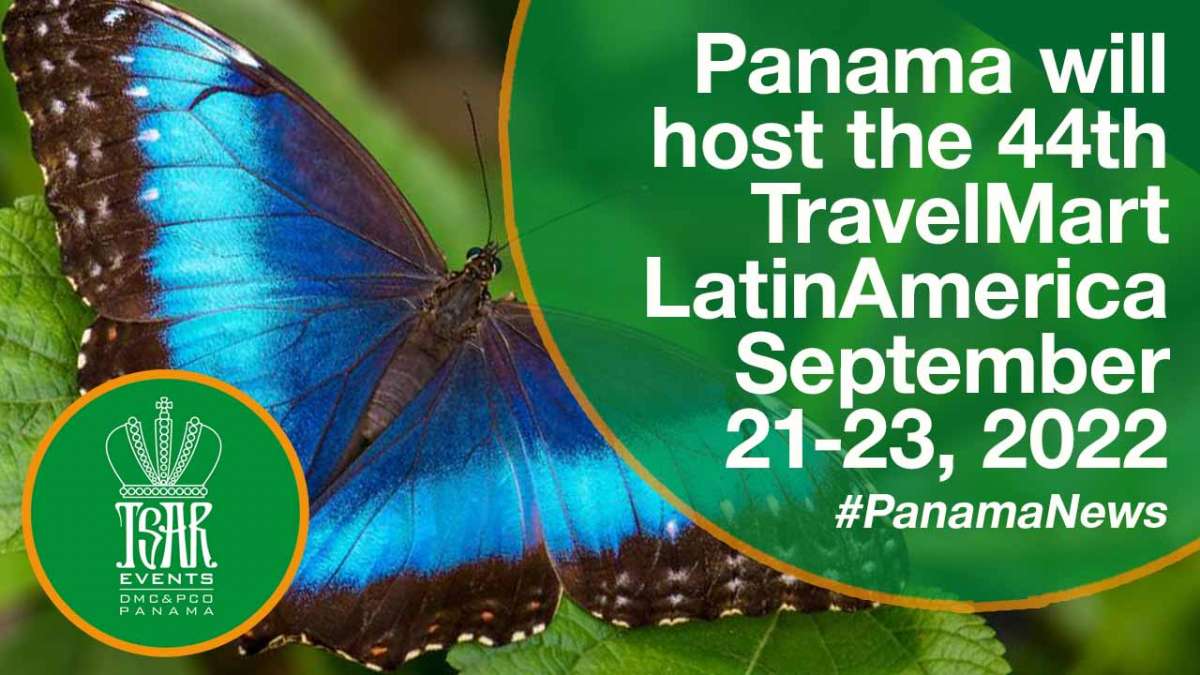 TravelMart LatinAmerica is returning to this popular Central America tourism destination after a 16-year absence. Panama has a long and important history hosting this prestigious Latin America Tourism Event; in 2006, in 1995, and in 1979 when the Latin America Travel Industry was just beginning to develop.
TMLA'22 will be one of the first opportunities that Latin America Tourism owners and managers can "re-connect" in person after the COVID Pandemic. About 150 Travel Industry Tour Operator "Buyers" from the United States, Canada, Europe, Asia, and the Pacific, and 150 Supplier Companies from all Latin America destinations are expected to attend.
A group of carefully qualified International Travel Journalists will also participate. Buyer and Supplier attendance at TMLA is always "balanced" to help everyone have a productive and valuable experience, and that will be especially important this year. Suppliers from the Host Country usually comprise about 20% of the total Supplier participation.
The TravelMart LatinAmerica format features the exclusive William H. Coleman, Inc. "Select Match" pre-scheduled appointments system that arranges meetings between "Buyers and Suppliers" in advance. Over 3,000 business appointments are expected to be pre-scheduled with many more appointments personally arranged during the Event.
TravelMart LatinAmerica Buyers and Suppliers will stay at Host Hotels in Panama City, and all TMLA delegates will be able to visit tourism sites throughout Panama by taking advantage of special Pre and Post Tours offered by registered Suppliers and coordinated by Visit Panama. Panama Tourism has expanded dramatically in recent years, and many new and varied travel experiences are now available for all tourism segments, especially in Adventure, Eco-Tourism, and Luxury Travel. This will be an excellent opportunity for the global travel industry to personally see and experience everything that Panama and Visit Panama now offer visitors.
Manuel Cuevas, President of William H. Coleman, Inc., the TravelMart LatinAmerica organizing company, said: "We are very pleased to be returning to Panama City, Panama, and excited about the opportunity to showcase Panama. We are working with a dedicated group of Travel Industry professionals from Visit Panama and the Host Organizations to make sure all TMLA'22 Delegates experience Panama's Tourism Products, Professionalism, and Hospitality."
Test source: www.es.travel2latam.com
If you need anything in Panama Republic, w will be happy to help you to plan and operate your event or program.
Please, look at SAMPLE PROGRAM that we have prepared for you to show what can be organized for your clients in Panama.
Just let me know and we'll prepare tailor made program for you to face all your individual requirements.
Tsar Events Panama DMC can help you with your clients who wants to have private tailor-made program while their ship stops in Panama port. We provide all types of Ground Handling Services for Cruise Lines in Panama ports.
For Groups & Individual guests arriving to Panama by Cruise ships we will help you with:
Tailor made shore excursions, cultural sightseeing, outdoor adventures, discovery tours
Private Transportation & Guides for tailor made itineraries (WE OWN OUR OWN FLEET)
Delightful lunch & Dining, Dine around, Gala dinners, Catering services
Special Interest Tours
Hotel sugestions & booking
Limousine & Private Cars & VIP Sevices
Musical Enterainement & Performers, Shows
Co-ordinating pre and post-cruise stays (hotels, transfers and assistance)
Other Destination Management Services