The first floating houses from Ocean Builders will be available in Panama by the end of 2023.
22 August 2022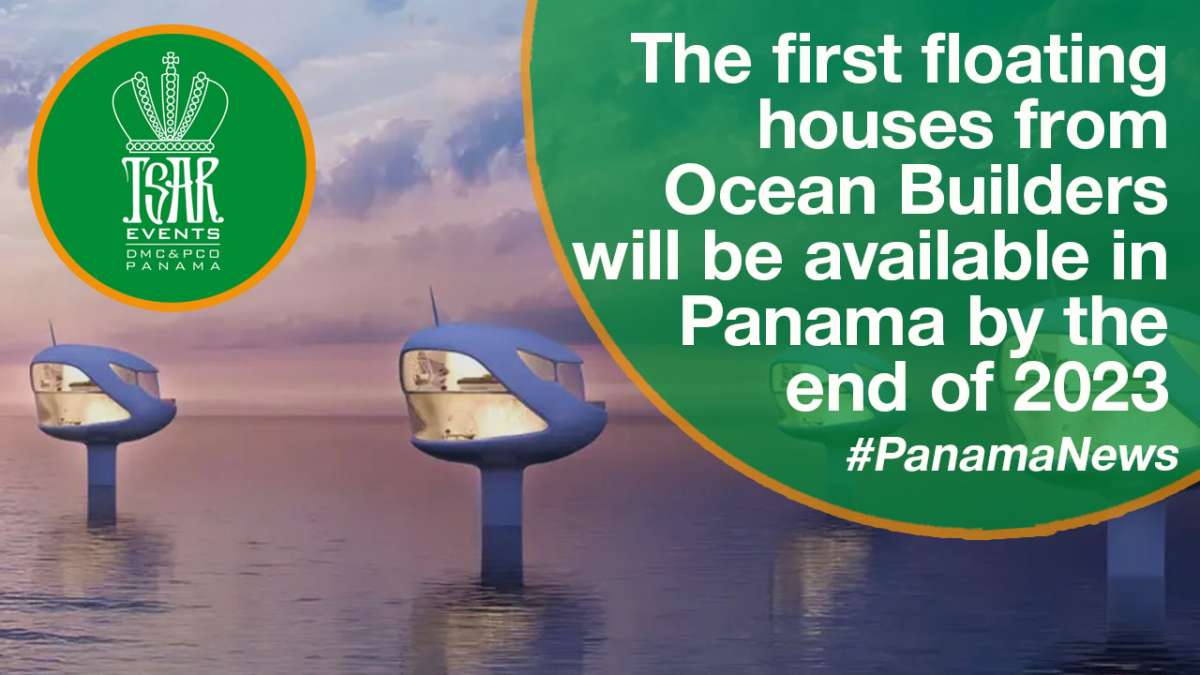 Ocean Builders, a Panama-based company, specialises in marine technology and has a goal to create innovative, ecological and environmentally adaptive homes. They have just unveiled their "revolutionary living pods," created in partnership with a team from Waterstudio, the architectural firm that designed the floating houses.
The "world's first eco-restorative homes". These Pods, under construction in the Linton Bay Marina on Panama's north coast, come in three models: the GreenPod, designed to be built on land, the EcoPod, an ecologically and economically friendly option, and the SeaPod, built for an aquatic environment.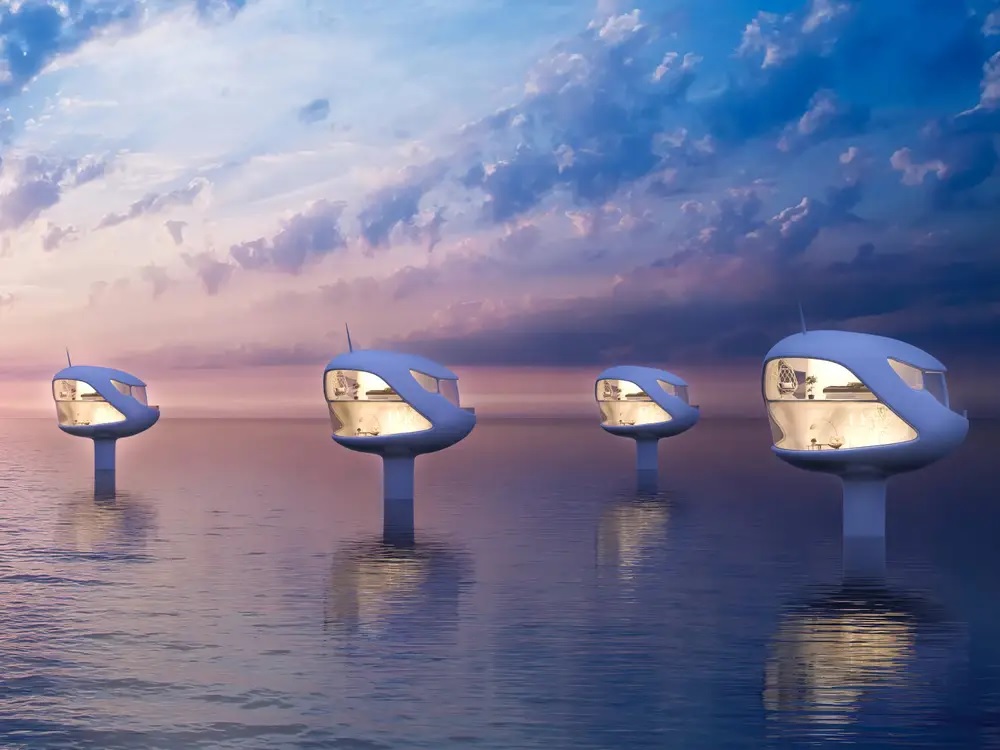 The SeaPod was selected for the new project in Panama. In fact, Waterstudio's SeaPod, designed to respond to the needs of seaside resorts, matches perfectly with the expectations of Grant Romundt, the Chief Executive Officer of Ocean Builders.
"We're trying to build and design a home that is good for the environment and doesn't harm the environment. And we're always trying to innovate and to find ways to do that in an even better way," Romundt explained to CNN. The idea is to build a "a natural habitat for ocean life to occupy and thrive" under each Pod.
Smart homes with cutting-edge technology. These floating homes are the point where luxury, technology and ecology meet. Each house will be 2.2 m over the water and will span 250 m2 over three levels. The Pods will have a master suite with a walk-in wardrobe, a bathroom, living room, kitchen and patio. Each home will offer panoramic views of the ocean through immense bay windows.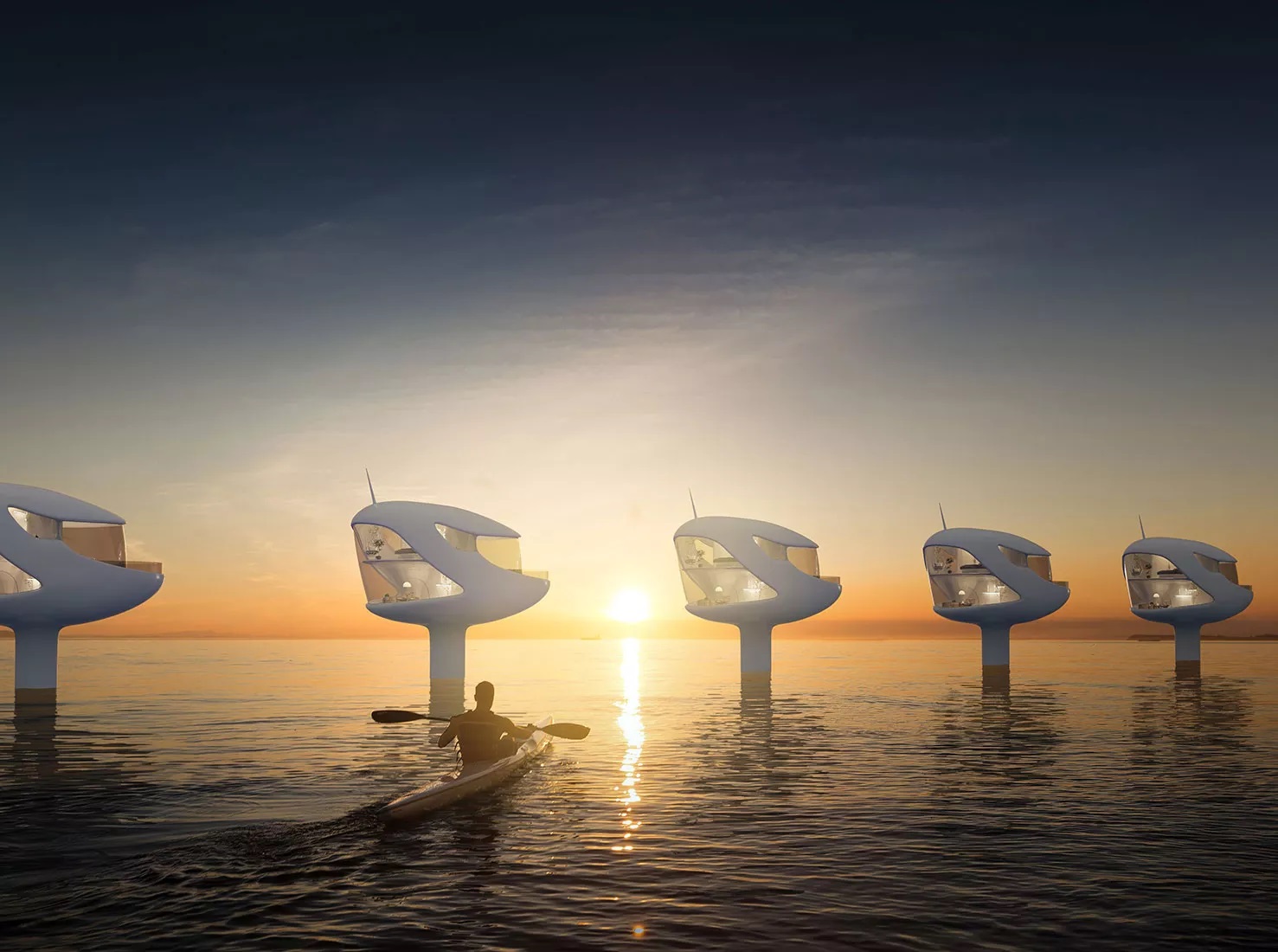 In addition to their sleek and futuristic design, these floating houses will come with state-of-the-art technology. The homes will be equipped with software allowing owners to control the lights, temperature and water pressure, as well as the sound system and door locks.
With an eye toward eco-responsibility and to minimise the need for travel by boat or other motorised vehicles, drones will deliver groceries, medications and any other purchases to SeaPod residents. An ocean recycling vessel will collect garbage and debris to keep the area clean.
A concept that should catch on in other seaside towns. While this futuristic project is taking shape in Panama, it should soon spread across the globe. Ocean Builders and Waterstudio hope to see their project become the ideal alternative for seaside resorts wishing to grow while taking new worldwide ecological issues into consideration.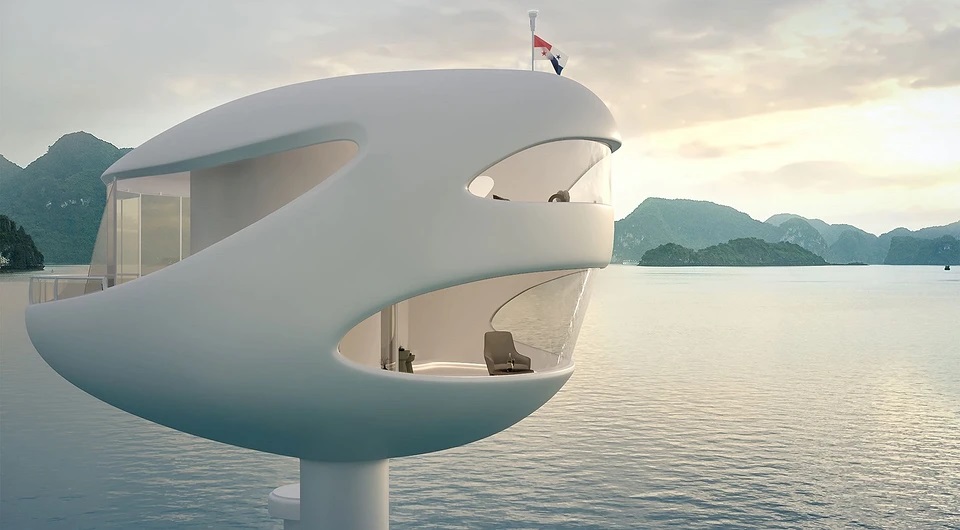 The Pods range from $295,000 to $1.5 million in price, according to the customisation of the home. The first floating houses will be available in Panama by the end of 2023. Ocean Builders expects to build another 1,000 units by 2024. Text's source: en-vols.com. Pictures' source: OceanBuilders.
If you need anything in Panama Republic, we will be happy to help you to plan and operate your event or program.
Please, look at SAMPLE PROGRAM that we have prepared for you to show what can be organized for your clients in Panama.
Just let me know and we'll prepare tailor made program for you to face all your individual requirements.
Tsar Events Panama DMC can help you with your clients who wants to have private tailor-made program while their ship stops in Panama port. We provide all types of Ground Handling Services for Cruise Lines in Panama ports.
For Groups & Individual guests arriving to Panama by Cruise ships we will help you with:
Tailor made shore excursions, cultural sightseeing, outdoor adventures, discovery tours
Private Transportation & Guides for tailor made itineraries (WE OWN OUR OWN FLEET)
Delightful lunch & Dining, Dine around, Gala dinners, Catering services
Special Interest Tours
Hotel sugestions & booking
Limousine & Private Cars & VIP Sevices
Musical Enterainement & Performers, Shows
Co-ordinating pre and post-cruise stays (hotels, transfers and assistance)
Other Destination Management Services