Panama SILATC-AMETREC congress 2022 will take place October 24 – 25
11 August 2022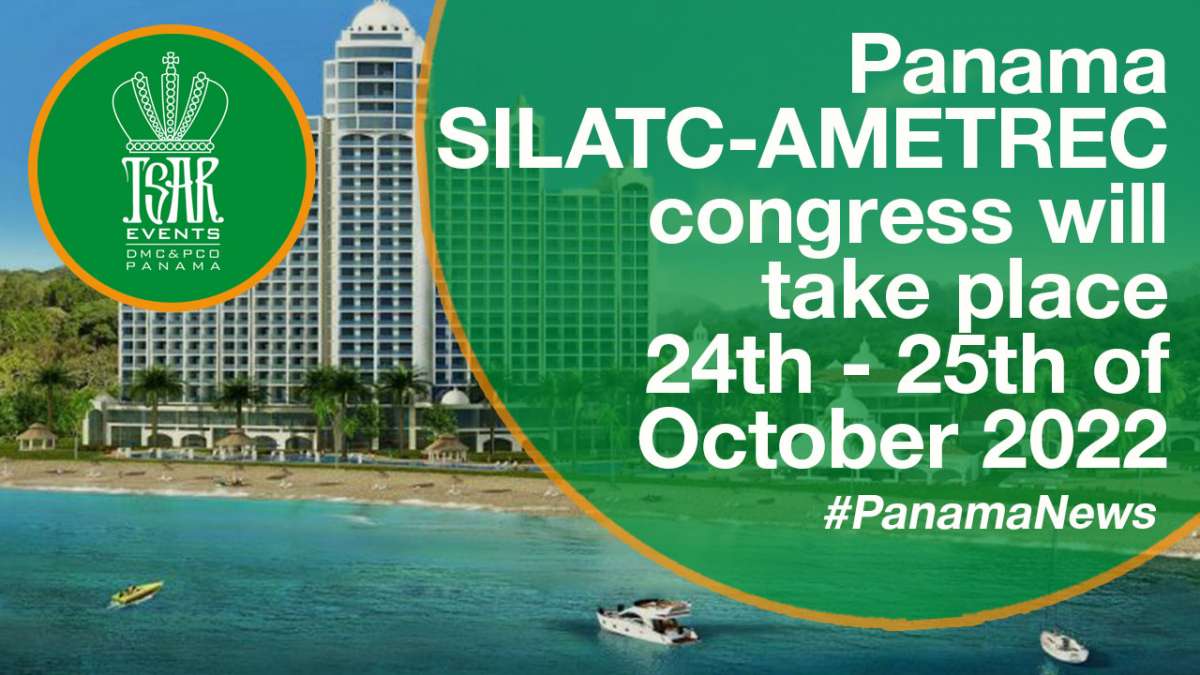 The Ibero-Latin American Hair Transplant Society (SILATC) and the Mexican Association of Trichology and Hair Restoration (AMETREC) will hold their 3rd Biennial Congress and 1st International Congress, respectively, in Panama City, Panama on October 24 and 25, 2022 at the Westin Playa Bonita hotel.
The 1st day will be scientific sessions including round tables.
The 2nd day will be a Live Surgery Course
The official languages ​​of the Scientific Sessions will be Spanish and Portuguese. And Spanish, Portuguese and English for the Live Surgery Course.
We feel very excited and flattered that our societies join efforts to organize the congress in Panama 2022, hoping that the 3rd time will be the charm since it was suspended in 2016 due to the Zika virus and in 2020 due to COVID-19, and that serve for the exchange of opinions, the learning of new methods and surgical techniques related to baldness, but above all of friendship and camaraderie among members and participants as is traditional in our Ibero-Latin American group and consolidate our societies nationally and internationally.
The Organizing Committee extends a cordial invitation to our event where we will have outstanding speakers from Ibero-America of high academic level.
Obviously we will address as much as possible, all issues related to baldness and hair transplant including: graft extraction with the manual, motorized and robotic punch technique (FUE), FUE short and long hair, causes of decreased growth, tips for improve our results, scalp mesotherapy, use of PRP with growth factors and the application of autologous fat with stem cells and SVF (Stroma Vascular Fraction), difficult cases, how to manage and how to avoid complications, among other topics.
If you need anything in Panama Republic, we will be happy to help you to plan and operate your event or program.
Please, look at SAMPLE PROGRAM that we have prepared for you to show what can be organized for your clients in Panama.
Just let me know and we'll prepare tailor made program for you to face all your individual requirements.
Tsar Events Panama DMC can help you with your clients who wants to have private tailor-made program while their ship stops in Panama port. We provide all types of Ground Handling Services for Cruise Lines in Panama ports.
For Groups & Individual guests arriving to Panama by Cruise ships we will help you with:
Tailor made shore excursions, cultural sightseeing, outdoor adventures, discovery tours
Private Transportation & Guides for tailor made itineraries (WE OWN OUR OWN FLEET)
Delightful lunch & Dining, Dine around, Gala dinners, Catering services
Special Interest Tours
Hotel sugestions & booking
Limousine & Private Cars & VIP Sevices
Musical Enterainement & Performers, Shows
Co-ordinating pre and post-cruise stays (hotels, transfers and assistance)
Other Destination Management Services