Expo Logística Panamá 2023 will take place 28 – 30 March at Panama Convention Center.
02 August 2022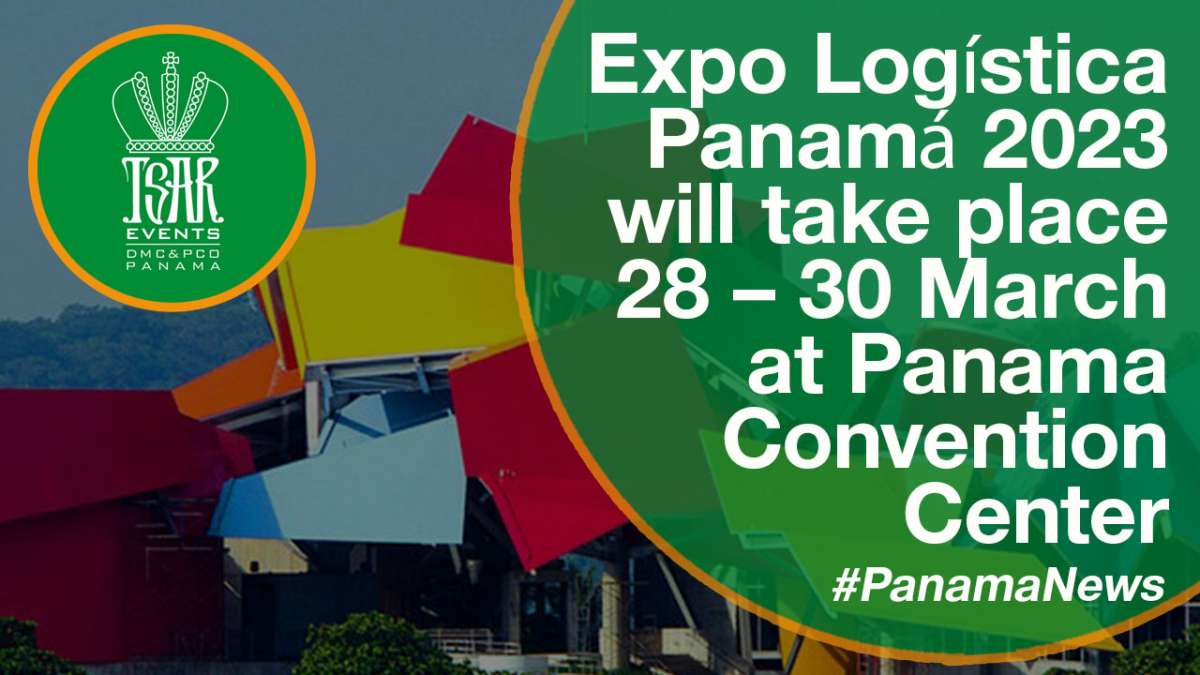 Expo Logística Panamá 2023 will take place 28 – 30 March at Panama Convention Center.
The exhibitors of Expo Logistica Panama will include professional managers and companies in seaports, air, land and air transport, cargo movement, universities, freight, warehouse storage, import and export companies. Innovative products and services related to logistics and transportation industry will be showcased by the exhibitors in this show.
EXPO LOGISTICA PANAMA, Offers the opportunity to:
Make business contacts that could represent great opportunities for your company.
Identify suppliers of products and services related to Panama's logistics platform.
Update their knowledge with training sessions.
EXPO LOGISTICA PANAMA takes place at the Panama Convention Center – Panama City, Panama, where local and foreign companies participate in more than 100 modules with products and services oriented to the area of logistics and multimodal transportation. EXPO LOGISTICA PANAMA, is an exemplary joint effort of the private and governmental sector, created to promote Panama as an important logistics route due to its privileged geographical position, so that the industry maintains growth, dynamism and innovation.
Visitors / Service Contractors Profile: Local and international companies seeking to optimize their logistics processes through the acquisition of services.
Multinationals
Wholesalers
Distributors
Potential Partners
At EXPO LOGISTICA Panama you will be able to make business contacts and exchange information with the different companies exhibiting their products and services. You will also learn about the latest advances in technology and innovations.
Copa Airlines is the official airline of Expo Logistica Panama.
Do not forget to take advantage of all the benefits that this event has available, be sure to sign up for each and every one of the different activities that are planned.
For the convenience of executives and business groups that will visit us for EXPO LOGISTICA Panama we have hotel packages for your stay during the dates of the event.
About conferences: The Organizing Committee of EXPO LOGISTICA PANAMA would like to extend a formal invitation to participate in our Conference Series and have the opportunity to update your knowledge in logistics, having access to internationally renowned speakers who will be present at this exhibition.
Aimed at departments of:
Logistics
Impo / Expo
Purchases
Retailers in general
If you need anything in Panama Republic, we will be happy to help you to plan and operate your event or program.
Please, look at SAMPLE PROGRAM that we have prepared for you to show what can be organized for your clients in Panama.
Just let me know and we'll prepare tailor made program for you to face all your individual requirements.
Tsar Events Panama DMC can help you with your clients who wants to have private tailor-made program while their ship stops in Panama port. We provide all types of Ground Handling Services for Cruise Lines in Panama ports.
For Groups & Individual guests arriving to Panama by Cruise ships we will help you with:
Tailor made shore excursions, cultural sightseeing, outdoor adventures, discovery tours
Private Transportation & Guides for tailor made itineraries (WE OWN OUR OWN FLEET)
Delightful lunch & Dining, Dine around, Gala dinners, Catering services
Special Interest Tours
Hotel sugestions & booking
Limousine & Private Cars & VIP Sevices
Musical Enterainement & Performers, Shows
Co-ordinating pre and post-cruise stays (hotels, transfers and assistance)
Other Destination Management Services