Panama begins construction of new Amador cruise homeport
18 January 2018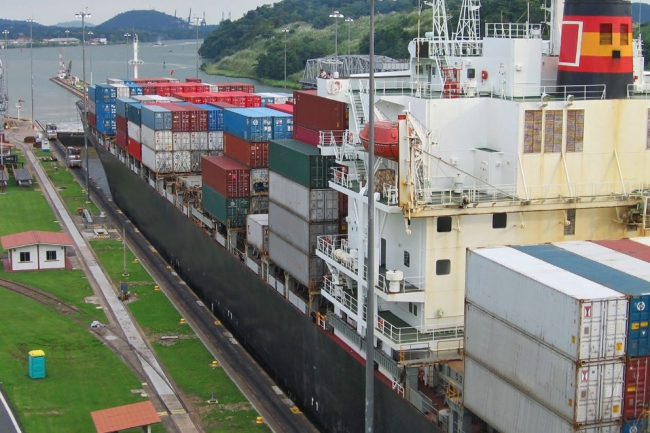 Panama broke ground Wednesday for its $166m cruise terminal at Panama City's Amador Causeway, near the Pacific entrance to the Panama Canal. The development of this new homeport on Perico Island is driven by the national government through the Panama Maritime Authority.
It will allow many thousands of passengers to embark on cruises from Panama, according to Maritime Authority administrator Jorge Barakat Pitty.
With this port officials also hope ships transiting the Canal will dock at Panama City. The 2017/18 cruise season sees around 250 vessels making transits.
'This means more than 600,000 tourists passing through the Canal without having the opportunity to make a stop in Panama City,' said Panama President Juan Carlos Varela Rodríguez, who participated in the groundbreaking.
The facility will have two berths that can simultaneously handle a pair of ships carrying up to 5,000 passengers each. The design and construction were awarded in a competitive bidding process to the Cruceros del Pacífico consortiumconsisting of the Belgian company Jan De Nul and Beijing-based China Harbour Engineering Co. (CHEC). Jan de Nul was one of the companies that participated in the expansion works of the Canal, inaugurated in 2016, and CHEC has been present in Panama for several years.
Amador Cruise Terminal is expected to boost Panama's maritime business while also diversifying the tourism sector by serving as a gateway for cruising.
Varela welcomed the positive impact on the nation's economy.
The terminal will be key to economic development, generating 1,000 direct jobs and 1,800 indirect jobs during its construction phase, as well as permanent jobs for the operation of the terminal, the president said.
The construction begins as Panama celebrates the centenary of its world-leading international ship registry.
'With the same level of excellence Panamanians will manage this terminal and make it one of the most visited in the world, always maintaining the highest standards of quality and safety,' Varela said.
The Amador Cruise Terminal is the first government project that will be executed by a Chinese company in Panama since the establishment of diplomatic relations between the two nations, said Wang Bo, a consortium representative for CHEC. According to Wang, the works will be made with 'advanced technology and [be] environment-friendly.'
Completion is scheduled in 18 months.
Text's source: seatrade-cruise.com
Panama is quickly becoming a popular destination for holding conventions and international events. A modern infrastructure, which is often cited as the best in the region, direct flights to more than 50 cities in the region and 13 in the U.S, world-class attractions nearby, meeting facilities, hotels, excellent restaurants, a globalized populace, and a vibrant metropolis with more than 100 banks and exciting nightlife, all make Panama the perfect place to host first-class events.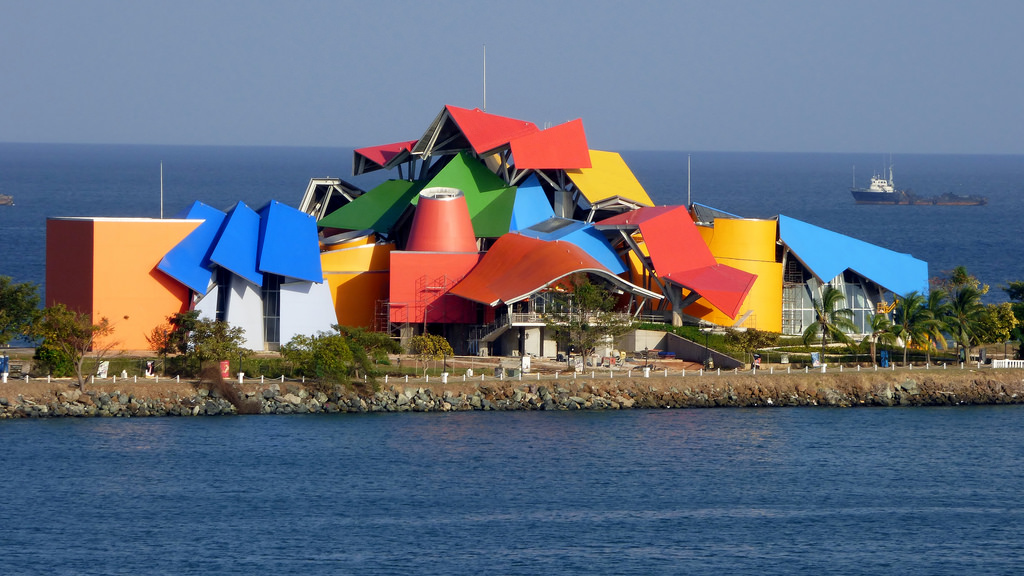 No matter what you're looking for…in terms of climate, budget, convenience, or anything else… Panama is likely to check all the boxes.
Panama is located at the center of Latin America, at the very point where Central and South America meet. It is home to one of the world's fastest growing economies, which is built largely on the country being a primary provider of financial, logistic and commercial services to all the nations of the region. Its central role in Latin America is vested in its being a business friendly nation, and that is complemented by its attractive and comfortable lifestyle.
Panama is a captivating mix of the historical and the modern, the natural and the manmade, the indigenous cultures and the international.
Since Panama is historically a crossroads, people and cultures from all over the world meet and mix here, resulting in friendly atmosphere, fantastic restaurants, galleries and cultural events showcasing the world's best art, cuisine, and more. Panama has none of the disastrous hurricanes and earthquakes that plague its Central American neighbors.
About TSAR EVENTS PANAMA DMC & PCO:
Tsar Events Panama DMC & PCO provides international experience, destination know-how and expert local services to ensure that in the end, your congress or event will be called a success. Our experience and attention to detail in every aspect of our client's event ensure that they avoid the pitfalls in the organizational process. We provide a uniformly high level of service.
Tsar Events Panama is the only Panamanian DMC & PCO managed by:
A Certified MEETING Professional

(CMP

) — a globally recognized professional accreditation for meeting management.
A Certified DESTINATION MANAGEMENT Professional

(DMCP

) — a globally recognized professional accreditation for destination management.
From «concept to reality», our services and events are designed to meet the creative, motivational and budgetary needs of the professional meeting planner. We work with you from the initial concept and design through to successful program execution. Through one point of contact we are proud to provide our clients with:
Destination Communication
Incentive & Cultural Programs
Theme Parties and Special Events
Meeting Planning Services
Ground Transportation Services
Tsar Events Russia DMC & PCO has opened thier office in Panama City to help our clients with their events in Republic of Panama. Now we can help you with ANY activity in Panama Republic. It can be:
incentive or cultural trip
meeting or congress
special event – wedding or gala dinner
transportation or accommodation service.
Please, look at SAMPLE PROGRAM that we have prepared for you to show what can be organized for your clients in