Amador Convention Center will be completed in 2018
19 October 2017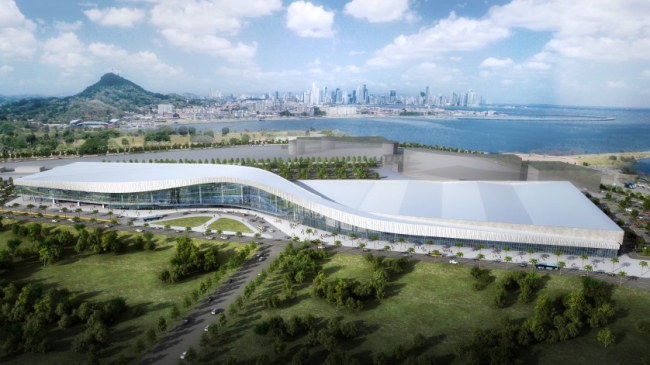 The Tourism Minister of Panama, Gustavo Him, accompanied by the Director of Projects of the ATP, Erich Velasquez, and representatives of the Consortium CCA-COCIGE, S.A., inspected the works of the Amador Convention Center (CCA), which shows 53% completion. It is expected that construction will be finished in the latter part of 2018.
During his inspection of the Amador Convention Center, Him qualified the re-design of the work as functional and well-suited for the celebration of events and adapted to the needs of today's market. «The building measures approximately 35,000 square meters with capacity for 25,000 people,» he said and pointed out that the CCA will be the biggest and most complete convention center in Central America.
This Amador Convention Center will have an exhibition room of 15,000 square meters that can be divided into three or four meeting rooms of 2,300 square meters which in turn can be divided into 16 smaller rooms. The banquet room is 4,000 square meters, which can be split into three smaller rooms. There is a great central lobby, waiting areas of 12,000 square meters and parking for 1,715 cars and 30 buses.
Him revealed that at the request of the Chamber of Commerce, the Chamber of Tourism and the National Council of Tourism, the U.S. company SMG was selected to operate, maintain and commercialize this center. «We are only waiting for the approval of Cabinet Council,» he added.
According to Him, this company manages 72 convention centers worldwide, mainly in the United States, China and Europe. It has enough experience and the client portfolio to attract the conventions that Panama needs.
The Consortium CCA- COCICE, S.A., formed by the international construction companies: China State Construction Engineering Corporation LTD, CCA Building Panama, and Construcciones Civiles Generales, S.A., are building the center.
Him added that along with the CCA the ATP seeks to attract all types of world-class events and to position the country as the number one destination for congresses and conventions. For that reason it has been promoted in international fairs.
In 2016 Panama went from 19th position to the number 10 spot in the Latin American ranking of the International Congress and Convention Association (ICCA) having hosted 45 international events. text source: thevisitorpanama.com
Panama is quickly becoming a popular destination for holding conventions and international events. A modern infrastructure, which is often cited as the best in the region, direct flights to more than 50 cities in the region and 13 in the U.S, world-class attractions nearby, meeting facilities, hotels, excellent restaurants, a globalized populace, and a vibrant metropolis with more than 100 banks and exciting nightlife, all make Panama the perfect place to host first-class events.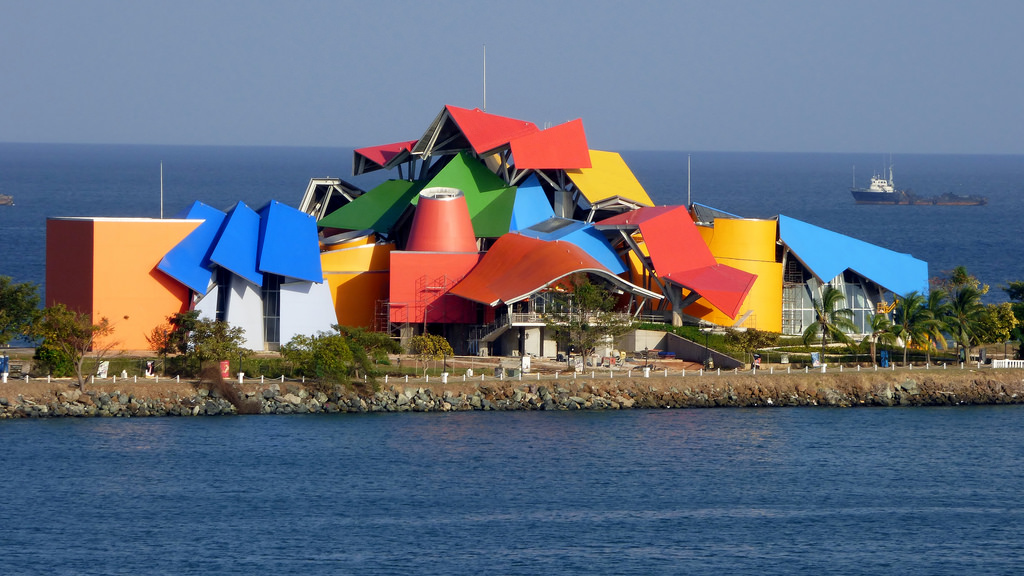 No matter what you're looking for…in terms of climate, budget, convenience, or anything else… Panama is likely to check all the boxes.
Panama is located at the center of Latin America, at the very point where Central and South America meet. It is home to one of the world's fastest growing economies, which is built largely on the country being a primary provider of financial, logistic and commercial services to all the nations of the region. Its central role in Latin America is vested in its being a business friendly nation, and that is complemented by its attractive and comfortable lifestyle.
Panama is a captivating mix of the historical and the modern, the natural and the manmade, the indigenous cultures and the international.
Since Panama is historically a crossroads, people and cultures from all over the world meet and mix here, resulting in friendly atmosphere, fantastic restaurants, galleries and cultural events showcasing the world's best art, cuisine, and more. Panama has none of the disastrous hurricanes and earthquakes that plague its Central American neighbors.
About TSAR EVENTS PANAMA DMC & PCO:
Tsar Events Panama DMC & PCO provides international experience, destination know-how and expert local services to ensure that in the end, your congress or event will be called a success. Our experience and attention to detail in every aspect of our client's event ensure that they avoid the pitfalls in the organizational process. We provide a uniformly high level of service.
Tsar Events Panama is the only Panamanian DMC & PCO managed by:
A Certified MEETING Professional

(CMP

) — a globally recognized professional accreditation for meeting management.
A Certified DESTINATION MANAGEMENT Professional

(DMCP

) — a globally recognized professional accreditation for destination management.
From «concept to reality», our services and events are designed to meet the creative, motivational and budgetary needs of the professional meeting planner. We work with you from the initial concept and design through to successful program execution. Through one point of contact we are proud to provide our clients with:
Destination Communication
Incentive & Cultural Programs
Theme Parties and Special Events
Meeting Planning Services
Ground Transportation Services
Tsar Events Russia DMC & PCO has opened thier office in Panama City to help our clients with their events in Republic of Panama. Now we can help you with ANY activity in Panama Republic. It can be:
incentive or cultural trip
meeting or congress
special event – wedding or gala dinner
transportation or accommodation service.
Please, look at SAMPLE PROGRAM that we have prepared for you to show what can be organized for your clients in Panama. Just let us know and we'll prepare tailor made program for you to face all your individual requirements.