Tsar Events Panama DMC & PCO will participate at the 5th Annual HGA Global Forum in New Orleans
14 June 2017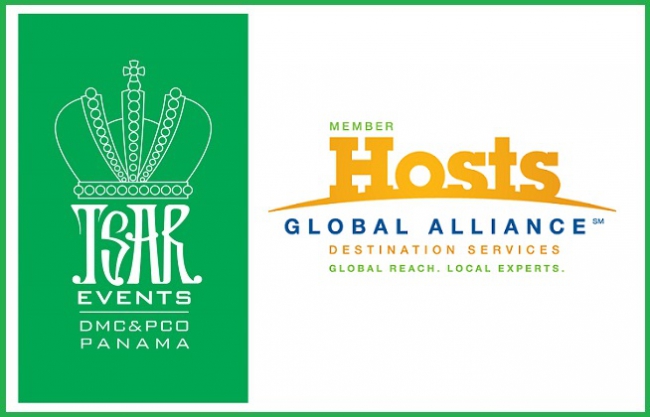 Olga Gutierres, Executive Director of Tsar Events Panama DMC & PCO will participate at the 5th Annual HGA Global Forum that will take place in New Orleans, Louisiana at the Sheraton Hotel June 26—29, 2017.

During the courses of the HGA Global Forum you will:
Meet with over 50+ HGA DMCs, servicing over 300 locations worldwide
Interact with your peers and colleagues via multiple platforms of communication and networking experiences
Learn in depth about our HGA DMCs and their local destinations through scheduled one-on-one appointments and destination presentations
Engage in interactive education sessions on hot topics relating to the meeting industry, current trends, and concerns, while earning educational credits
Discover what makes New Orleans the perfect and uniquely diverse destination experience for your next program. Keep your eye out for local NOLA flair throughout the forum.
Global Reach. Local Experts. Learn what's fresh and exciting in destinations you might not have considered, and learn what's new in those destinations you are familiar with
Come experience first hand from HGA & Hosts New Orleans what our H Factor is all about!
About HOSTS GLOBAL ALLIANCE:
The Hosts brand has long been synonymous with premier service and hospitality. Since our inception in 1958, we have strived to provide exceptional local knowledge and added value to our clients; and from that we've never wavered. In 2011, Hosts USA transformed to Hosts Global, a worldwide leader in the hospitality industry. Today we offer full-service destination management in over 300 locations through our global alliance of premier DMCs. Our alliance members are selected based on stringent criteria to ensure longstanding partnerships, stability, positive company culture and consistent service for our clients. We continue to explore growth in new destinations based on clients' needs and potential DMC alliance members who share our high service standards.
Hosts has been a trend setter and industry leader for over fifty years. Our longevity is the result of effective processes, customer service, financial stability and our desire to push the envelope with best in class destination management.
HOSTS Global Alliance´s Principles of Excellence:
Our Principles of Excellence are the core of our business, ensuring consistent service for our clients at every stage of our partnership. These principles are upheld by Hosts Global Members worldwide.
Dedicated Account Management - A Hosts global liaison serves as your single point of contact and client advocate to streamline planning from destination to destination.
Reliable Site Inspections - Hosts provides full disclosure of potential costs and how those costs become credits once you've selected us as your partner.
Qualified Local DMC Members - Hosts conducts annual due diligence of our global alliance members to ensure top notch service, plus the owner/DMC operator is available to you 24 hours a day during your program's operation.
Accurate Billing & Fiscal Management - Hosts ensures attention to detail and prompt delivery even after your program has ended. Our global liaisons provide fiscal tracking to streamline planning for your next destination.
About TSAR EVENTS PANAMA DMC & PCO:
Tsar Events Panama DMC & PCO provides international experience, destination know-how and expert local services to ensure that in the end, your congress or event will be called a success. Our experience and attention to detail in every aspect of our client's event ensure that they avoid the pitfalls in the organizational process. We provide a uniformly high level of service.
Tsar Events Panama is the only Panamanian DMC & PCO managed by:
A Certified MEETING Professional (CMP) — a globally recognized professional accreditation for meeting management.
A Certified DESTINATION MANAGEMENT Professional (DMCP) — a globally recognized professional accreditation for destination management.
From «concept to reality», our services and events are designed to meet the creative, motivational and budgetary needs of the professional meeting planner. We work with you from the initial concept and design through to successful program execution. Through one point of contact we are proud to provide our clients with:
Destination Communication
Incentive & Cultural Programs
Theme Parties and Special Events
Meeting Planning Services
Ground Transportation Services
Tsar Events Russia DMC & PCO has opened thier office in Panama City to help our clients with their events in Republic of Panama. Now we can help you with ANY activity in Panama Republic. It can be:
incentive or cultural trip
meeting or congress
special event – wedding or gala dinner
transportation or accommodation service.
Please, look at SAMPLE PROGRAM that we have prepared for you to show what can be organized for your clients in Panama. Just let us know and we'll prepare tailor made program for you to face all your individual requirements.
http://www.panama.tsar-events.com/
Panama is quickly becoming a popular destination for holding conventions and international events. A modern infrastructure, which is often cited as the best in the region, direct flights to more than 50 cities in the region and 13 in the U.S, world-class attractions nearby, meeting facilities, hotels, excellent restaurants, a globalized populace, and a vibrant metropolis with more than 100 banks and exciting nightlife, all make Panama the perfect place to host first-class events.
No matter what you're looking for…in terms of climate, budget, convenience, or anything else… Panama is likely to check all the boxes.
Panama is located at the center of Latin America, at the very point where Central and South America meet. It is home to one of the world's fastest growing economies, which is built largely on the country being a primary provider of financial, logistic and commercial services to all the nations of the region. Its central role in Latin America is vested in its being a business friendly nation, and that is complemented by its attractive and comfortable lifestyle.
Panama is a captivating mix of the historical and the modern, the natural and the manmade, the indigenous cultures and the international.
Since Panama is historically a crossroads, people and cultures from all over the world meet and mix here, resulting in friendly atmosphere, fantastic restaurants, galleries and cultural events showcasing the world's best art, cuisine, and more. Panama has none of the disastrous hurricanes and earthquakes that plague its Central American neighbors.