Brand-new AC Hotel Panama City will be opened in March 2017
01 February 2017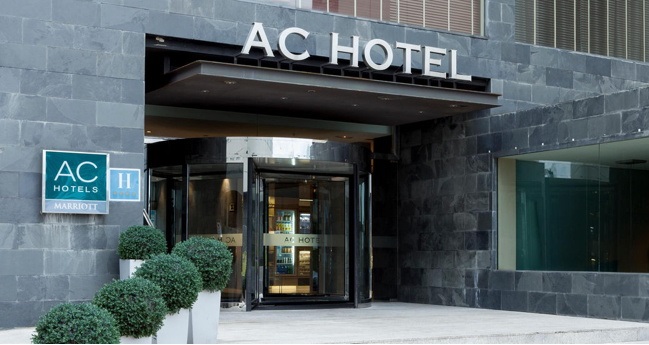 Modern amenities with a timeless European style and convenient location meet in the brand-new AC Hotel Panama City. Plan your stay at this boutique hotel located in the heart of the Financial District of Panama City, Panama, and enjoy easy access to public transportation and the historic city of Casco Antiguo.
Hotel´s fully equipped guest rooms feature elegant designs and comfortable spaces for business and leisure travelers. Take advantage of free Wi-Fi and on-site parking, then relax after an exciting day in the AC Lounge with local craft beers and expertly made cocktails. Plan your next business session in our modern meeting rooms, appointed with the latest AV technology, or host an impressive social gathering on our chic rooftop. During downtime, keep up with your exercise routine by utilizing our gym, then cool off in our infinity pool. Enjoy your stay at AC Hotel Panama City and discover our outstanding services, luxurious amenities and unbeatable location for yourself.
TSAR EVENTS PANAMA DMC & PCO will help you with planning of your visit to Pamama and organizing your special event there. Just contact our team.
Panama is quickly becoming a popular destination for holding conventions and international events. A modern infrastructure, which is often cited as the best in the region, direct flights to more than 50 cities in the region and 13 in the U.S, world-class attractions nearby, meeting facilities, hotels, excellent restaurants, a globalized populace, and a vibrant metropolis with more than 100 banks and exciting nightlife, all make Panama the perfect place to host first-class events.
No matter what you're looking for…in terms of climate, budget, convenience, or anything else… Panama is likely to check all the boxes.
Panama is located at the center of Latin America, at the very point where Central and South America meet. It is home to one of the world's fastest growing economies, which is built largely on the country being a primary provider of financial, logistic and commercial services to all the nations of the region. Its central role in Latin America is vested in its being a business friendly nation, and that is complemented by its attractive and comfortable lifestyle.
Panama is a captivating mix of the historical and the modern, the natural and the manmade, the indigenous cultures and the international.
Since Panama is historically a crossroads, people and cultures from all over the world meet and mix here, resulting in friendly atmosphere, fantastic restaurants, galleries and cultural events showcasing the world's best art, cuisine, and more. Panama has none of the disastrous hurricanes and earthquakes that plague its Central American neighbors