IFF Panama (International Film Festival) will take place in Panama 05—10 April 2018
IFF Panama exists thanks to the immense passion felt by the Panamanian public towards the cinema. It is the audience of this country, always open to exchange with all the nations of the world, which marked the birth of the festival in 2012 and which has made it grow by recognizing it and supporting it as an essential cultural nutrient.
IFF Panama's relative youth contrasts with its established position in the film circuit of Latin America. In its first edition, when it was almost an experiment,it was attended by prestigious directors like Alex de la Iglesia and Fernando Trueba, screening over 60 films from 26 different countries and packing theaters in Panama City to the brim.
Since then, the numbers continue to grow: even more films respond to our call; their prominent directors, actors, and producers eager to personally present their films to our passionate audience; an audience who clearly feels the call of the cinema as strongly as we do.
With regards to Central America and the Caribbean, IFF Panama exists to show the world a developing filmography, with a commitment to its own color and genuine taste that promises a new and fresh global offer. That's what Primera Mirada, the industry section of the festival, aims to benefit the culmination of Central American and Caribbean films. Primera Mirada offers economic funds for the completion of the post-production process of the winning project.
The partnership between IFF Panama and Marché du Film de Cannes completes the launching platform for this new cinema in the international arena.
Panama is quickly becoming a popular destination for holding conventions and international events. A modern infrastructure, which is often cited as the best in the region, direct flights to more than 50 cities in the region and 13 in the U.S, world-class attractions nearby, meeting facilities, hotels, excellent restaurants, a globalized populace, and a vibrant metropolis with more than 100 banks and exciting nightlife, all make Panama the perfect place to host first-class events.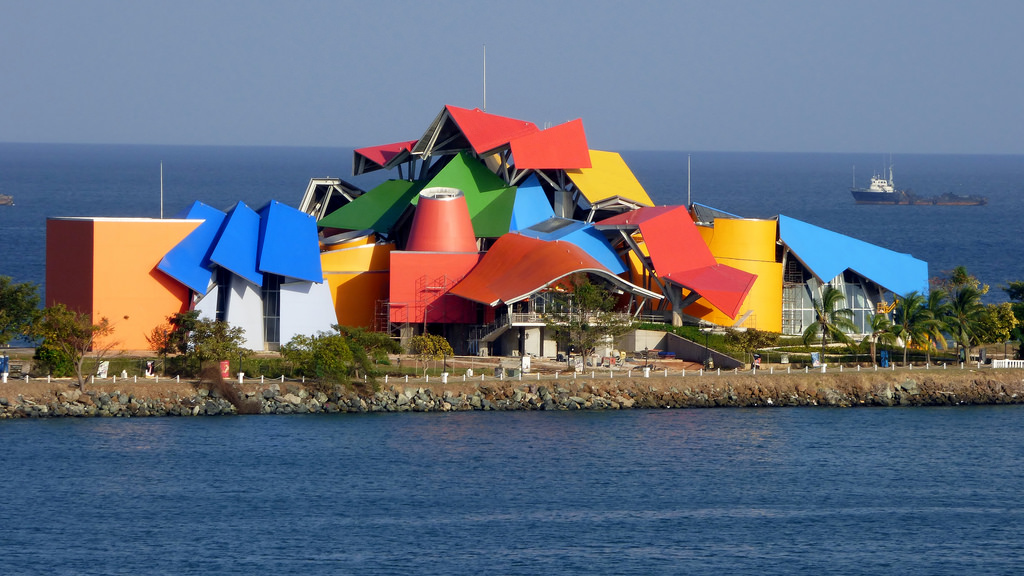 No matter what you're looking for…in terms of climate, budget, convenience, or anything else… Panama is likely to check all the boxes.
Panama is located at the center of Latin America, at the very point where Central and South America meet. It is home to one of the world's fastest growing economies, which is built largely on the country being a primary provider of financial, logistic and commercial services to all the nations of the region. Its central role in Latin America is vested in its being a business friendly nation, and that is complemented by its attractive and comfortable lifestyle.
Panama is a captivating mix of the historical and the modern, the natural and the manmade, the indigenous cultures and the international.
Since Panama is historically a crossroads, people and cultures from all over the world meet and mix here, resulting in friendly atmosphere, fantastic restaurants, galleries and cultural events showcasing the world's best art, cuisine, and more. Panama has none of the disastrous hurricanes and earthquakes that plague its Central American neighbors.
About TSAR EVENTS PANAMA DMC & PCO:
Tsar Events Panama DMC & PCO provides international experience, destination know-how and expert local services to ensure that in the end, your congress or event will be called a success. Our experience and attention to detail in every aspect of our client's event ensure that they avoid the pitfalls in the organizational process. We provide a uniformly high level of service.
Tsar Events Panama is the only Panamanian DMC & PCO managed by:
A Certified MEETING Professional

(CMP

) — a globally recognized professional accreditation for meeting management.
A Certified DESTINATION MANAGEMENT Professional

(DMCP

) — a globally recognized professional accreditation for destination management.
From «concept to reality», our services and events are designed to meet the creative, motivational and budgetary needs of the professional meeting planner. We work with you from the initial concept and design through to successful program execution. Through one point of contact we are proud to provide our clients with:
Destination Communication
Incentive & Cultural Programs
Theme Parties and Special Events
Meeting Planning Services
Ground Transportation Services
Tsar Events Russia DMC & PCO has opened thier office in Panama City to help our clients with their events in Republic of Panama. Now we can help you with ANY activity in Panama Republic. It can be:
incentive or cultural trip
meeting or congress
special event – wedding or gala dinner
transportation or accommodation service.