10 best restaurants at Casco Viejo Panama
Casco Viejo arguably has the best mixture of food and restaurants in Panama City. From Peruvian & Italian Restaurants, to Sushi or a French, Casco Viejo has it; and the best part is that a new restaurant is arriving all the time. We have selected for you 10 best locations that we would recommend for you as individual visitor of Panama or as meeting planner organizing remarkable event for incentive or cultural group.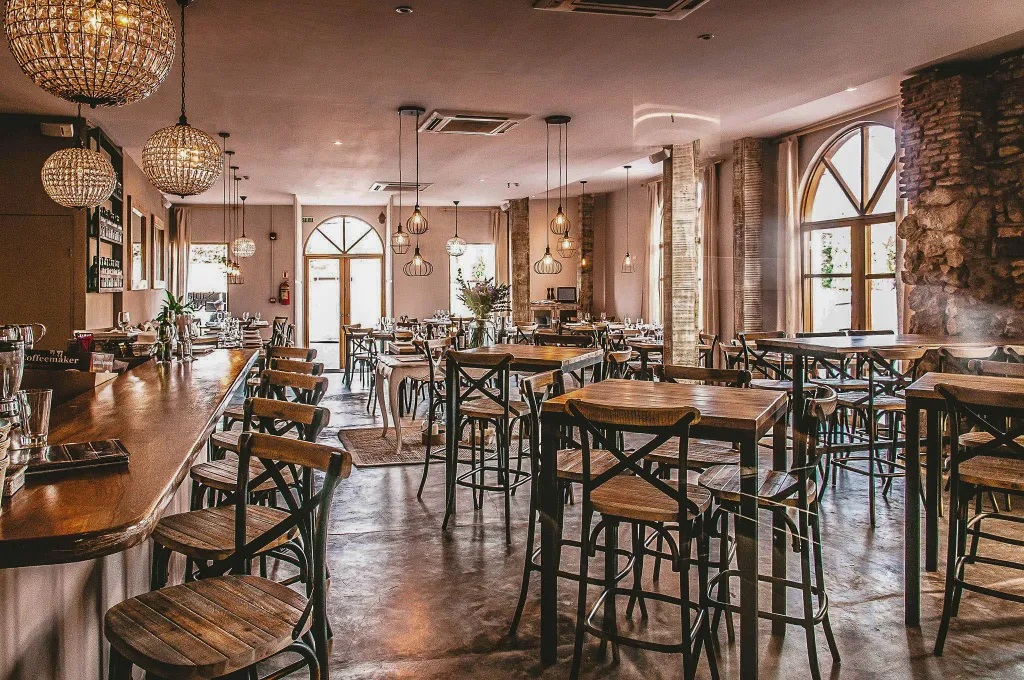 RESTAURANT SANTA RITA
The fusion of the old and the new world united through two great gastronomic representatives from both continents. The Spanish Tapas and the Argentine Grill together with a select wine list.
The menu has been designed to surprise diners both in the affection for the preparation of the dishes and in their prices, with a menu of Spanish tapas and a good grill in sight. Its name is due to LAS VERANERAS, a flower that abounds in Panama and that in Argentina is called Santa Rita.
Privileged location, at the entrance of Casco Viejo, Santa Rita will conquer tourists, but above all, it aims to conquer the palates of those who reside in Panama.
And to complete the experience, and for our diners to enjoy Santa Rita without worries, a valet parking service is offered.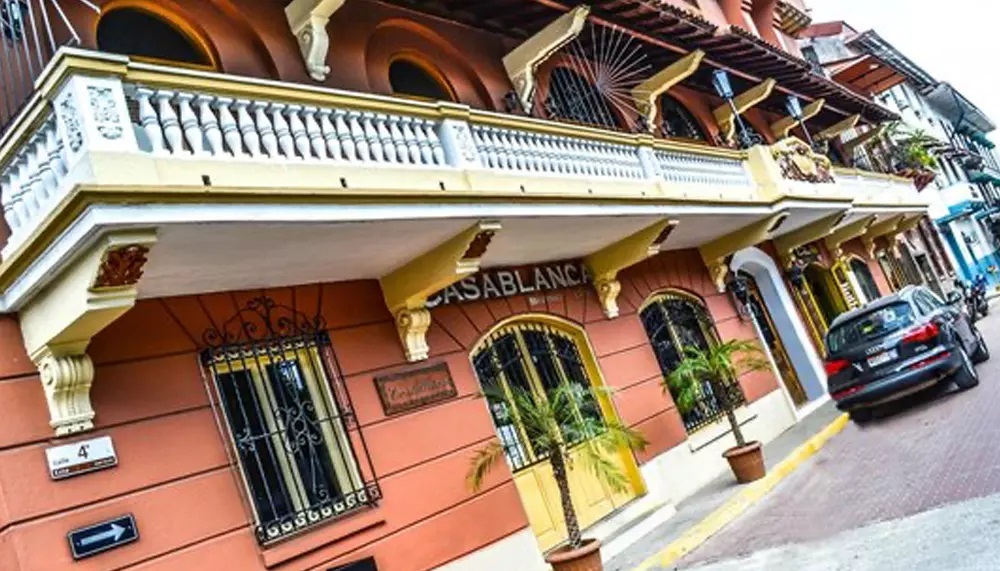 CASA BLANCA
Casa Blanca is located in the heart of the old city center of panama. This restaurant was founded in 2005 and since that date they have brought great ethnic mixes or the typical food of the Pacific and Caribbean.
Casa Blanca is an urban restaurant decorated in a rustic style that fits in perfectly with its surroundings. They offer their clients with a wide variety of different meals and a large specially selected wine list to pick from for a very reasonable price.

Casa Blanca restaurant is a classic, fresh and casual restaurant icon in the city of Panama founded in September 2005, located in the historic center, opposite the emblematic Plaza Bolívar, providing an excellent dining experience, with a cuisine that combines flavors of the sea and meat from first, their main objective is to make guests have unforgettable moments.

Casa Blanca restaurant have an extensive wine list carefully selected to provide an excellent pairing that makes a harmony with the dishes of their menu. Casa Blanca restaurant has two rooms, a living room and the terrace facing the restaurant in Plaza Bolívar.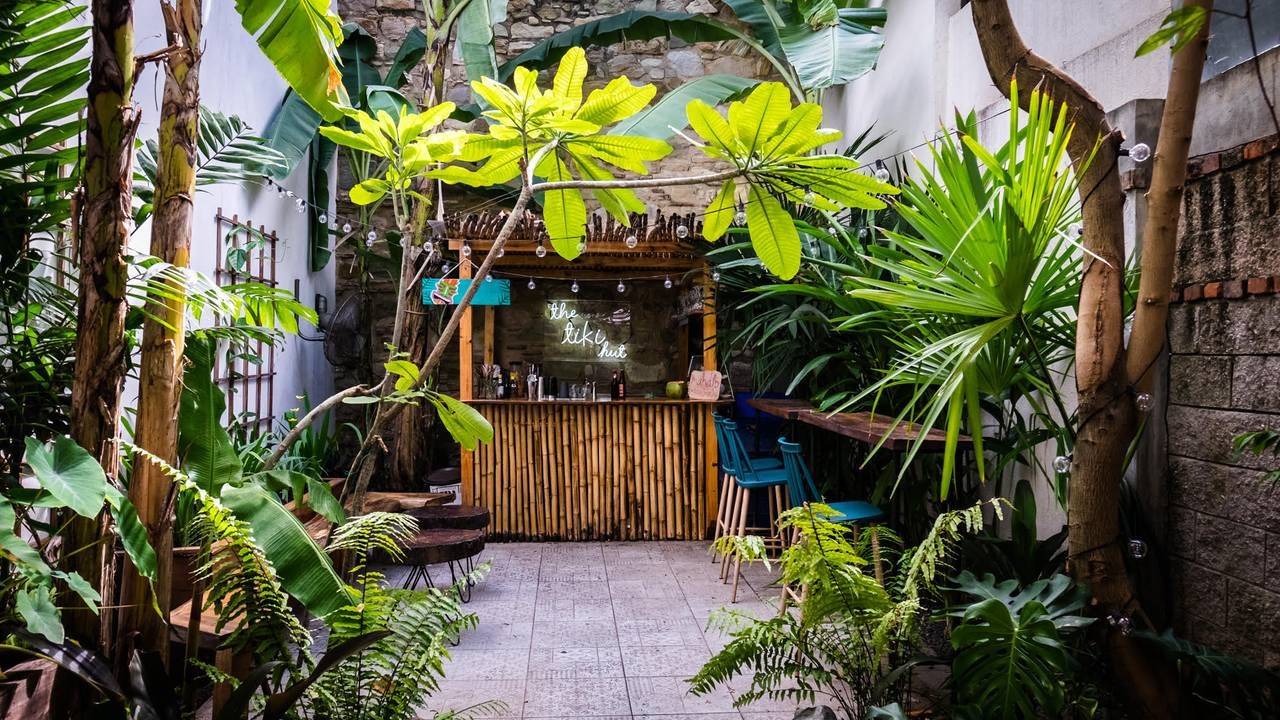 MAHALO
Welcome to Mahalo, created by Canadian sisters Emma & Brit, located in the heart of Casco Viejo, what began as a dream, became a reality. Mahalo Panama, opened July 1st 2016, and the concept was simple, healthy food, promoting healthy living, and providing a space for people to feel comfortable, as if in your own backyard.

Mahalo is home to fresh pressed juices, colorful meals with vegan and vegetarian options, craft beers, wine, live music, board games, they are also famous for our Sunday brunch. In Feb 2018, the tiki hut was built in the back garden, adding additional seating as well as a full cocktail bar to compliment the juice bar.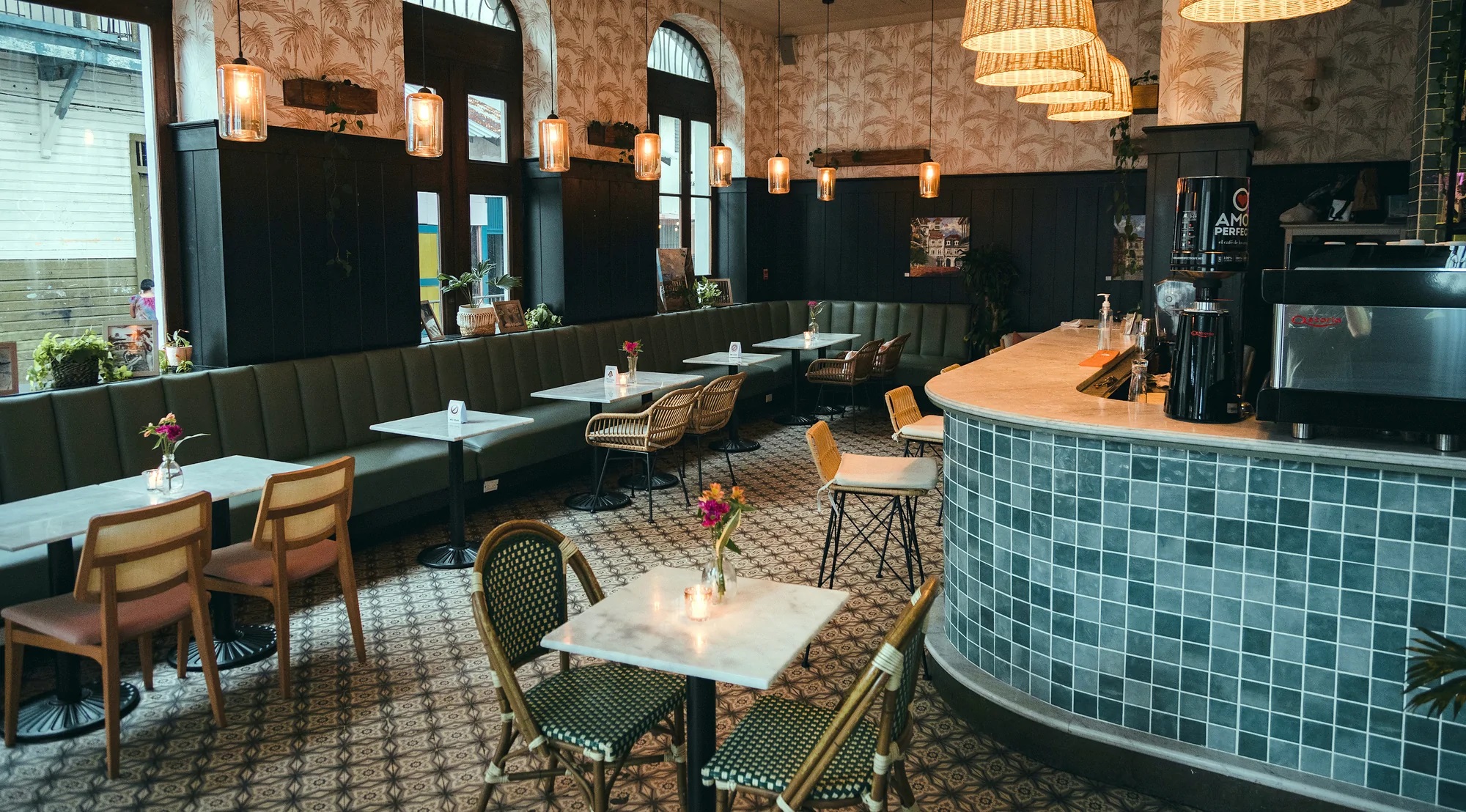 CASACASCO RESTAURANT & ROOFTOP
CasaCasco is a perfect blend of antique and avant-garde divided into 5 floors, where you can enjoy 3 fabulous restaurants, a Club-Disco and a Terrace (Rooftop) with a panoramic view of the city. A new concept that brings together the best of the culinary world with the best of entertainment to offer, in one place, multiple options to enjoy evenings and special nights in Panama.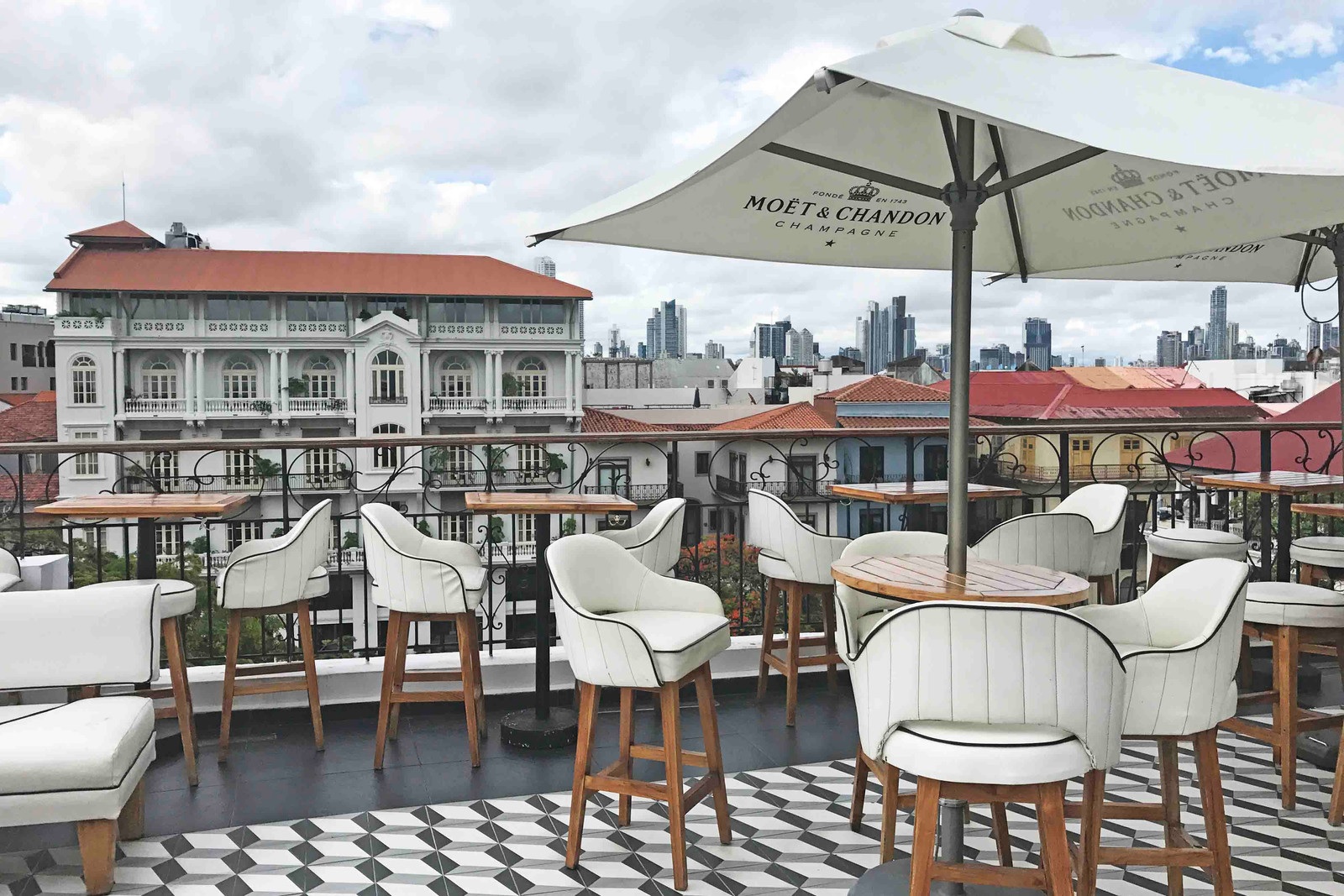 A fantastic panoramic view awaits you to enjoy the high cocktails to the rhythm of the best DJs in the city, with a chillout and cosmopolitan style decorated with the city, the sea, the mountain and the old town in the background to enjoy moments of relaxation and fun. They wait for you in the Terrace of CacaCasco so that you can live evenings and nights in style.
LAZOTEA RESTAURANT & ROOFTOP BAR
In the Old Town of Panama City, you will find one of the best places to visit in the country. Lazotea is an exclusive restaurant and Rooftop that offers all its visitors a distinctive gastronomic experience, ambience and unparalleled views of the city's Skyline.

You can enjoy here a special Gastronomic experience with renowned Cuisine and Author Mixology. The public can relax while watching the sunset in the outdoor space on their tarracks, drinking one of the signature cocktails, prepared by Ray, his mixologist who always shares the story behind each cocktail designed exclusively for Lazotea.
Enjoy the pool, where you can take Brunch on Sundays and share with your friends on a sunny afternoon. During the Nights, Lazotea offers live music, with group presentations that have become the perfect combination to experience the Rooftop.

Another attraction of Lazotea Rooftop is its personalized service and its gastronomic offer. Being awarded in 2017 as the Winner of the Panama Restaurant Week. Among the flagship dishes are different cuts of meats to Josper (firewood and charcoal), Mac And Cheese Truffles, Hamburger and fries with a touch of truffles and their selection of fish and seafood.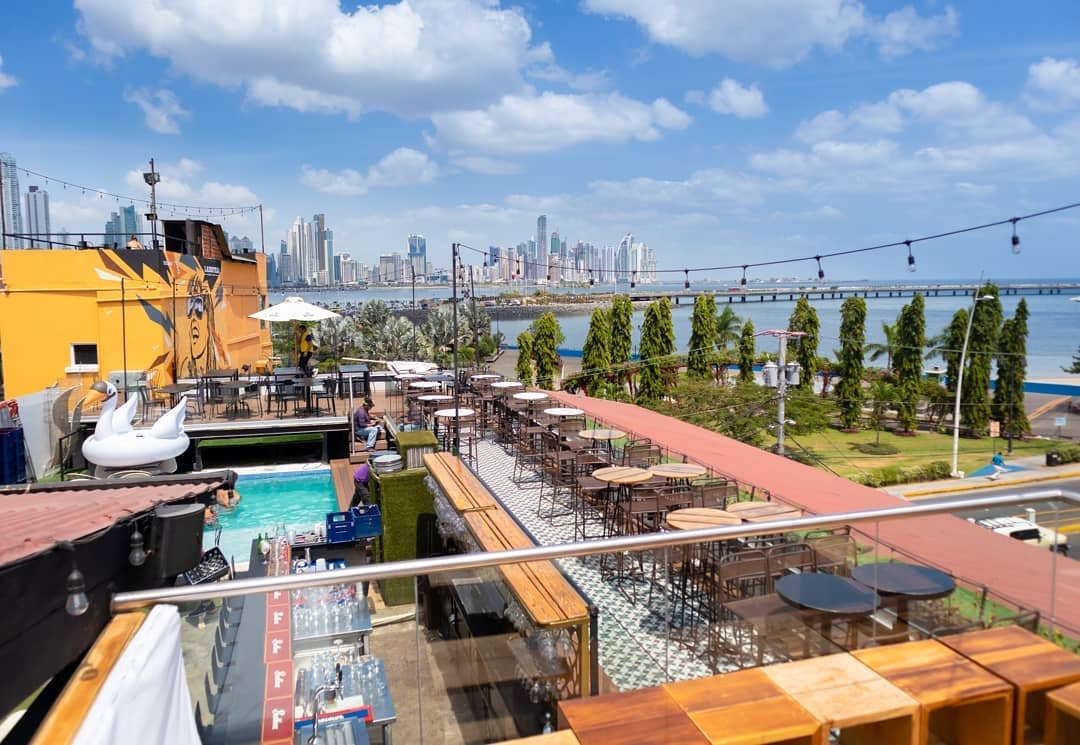 All dishes are by Panamanian Chef Pablo Viluce, who includes in his international recipes, a magnificent fusion between local products and the best ingredients in the world that make the difference in the flavors of Lazotea.

Lazotea is recognized for the events on the rooftop that guarantee different experiences and fun for the public. December 31 is the party you can not miss to receive the year. With live performances, a special Christmas menu and the best views of the city's 360 degree fireworks!
During the summer, Lazotea offers events throughout the season which is full of parties with different concepts, in which customers can enjoy their renowned summer season, in which they perform their renowned Pool Parties and live performances that promise a unique experience in Old Town, in an exclusive environment.
And how not to be if your space has inspired the presentations of great artists, film productions, short films, commercials and has been visited by many international personalities.
DONDE JOSÉ
Donde José provides one of the most unique culinary experiences you can have in Panama City with an intimate maximum 16-person seating per a meal.
The menu at Donde José changes radically every couple of months. Menu changes represent the chef's own journey as his team discovers cool native ingredients and as their techniques mature over time.
Virtually every ingredient in the menu is grown in Panama and most come not through distributors, but directly from artisan farmers known by the chef himself.
One of the wonderful things about the restaurant is that the chef and his team prepare the food in front of their guests while he explains the story behind each of the key native ingredients. There is also an angled mirror that allows everyone to view the chefs preparing the food.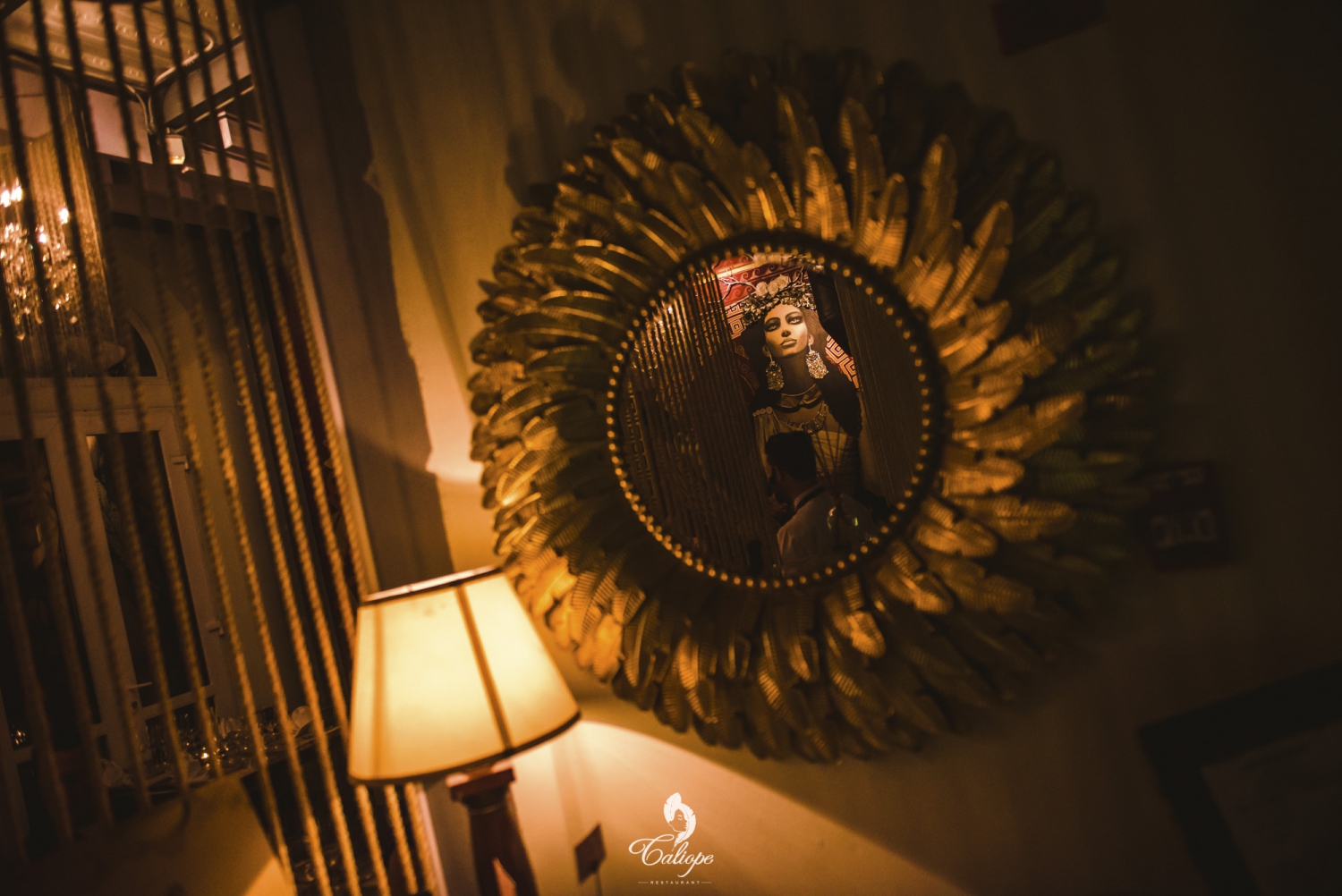 CALIOPE
Located on the third floor of the Teatro Amador, in the heart of the magical Old Town of Panama City, is Caliope, the restaurant that presents impeccably, and under the button of chef Martino Pace, the fusion of international cuisine with Patio ingredients, which makes each dish not only a unique experience but also evokes memories of flavours already forgotten in the palate.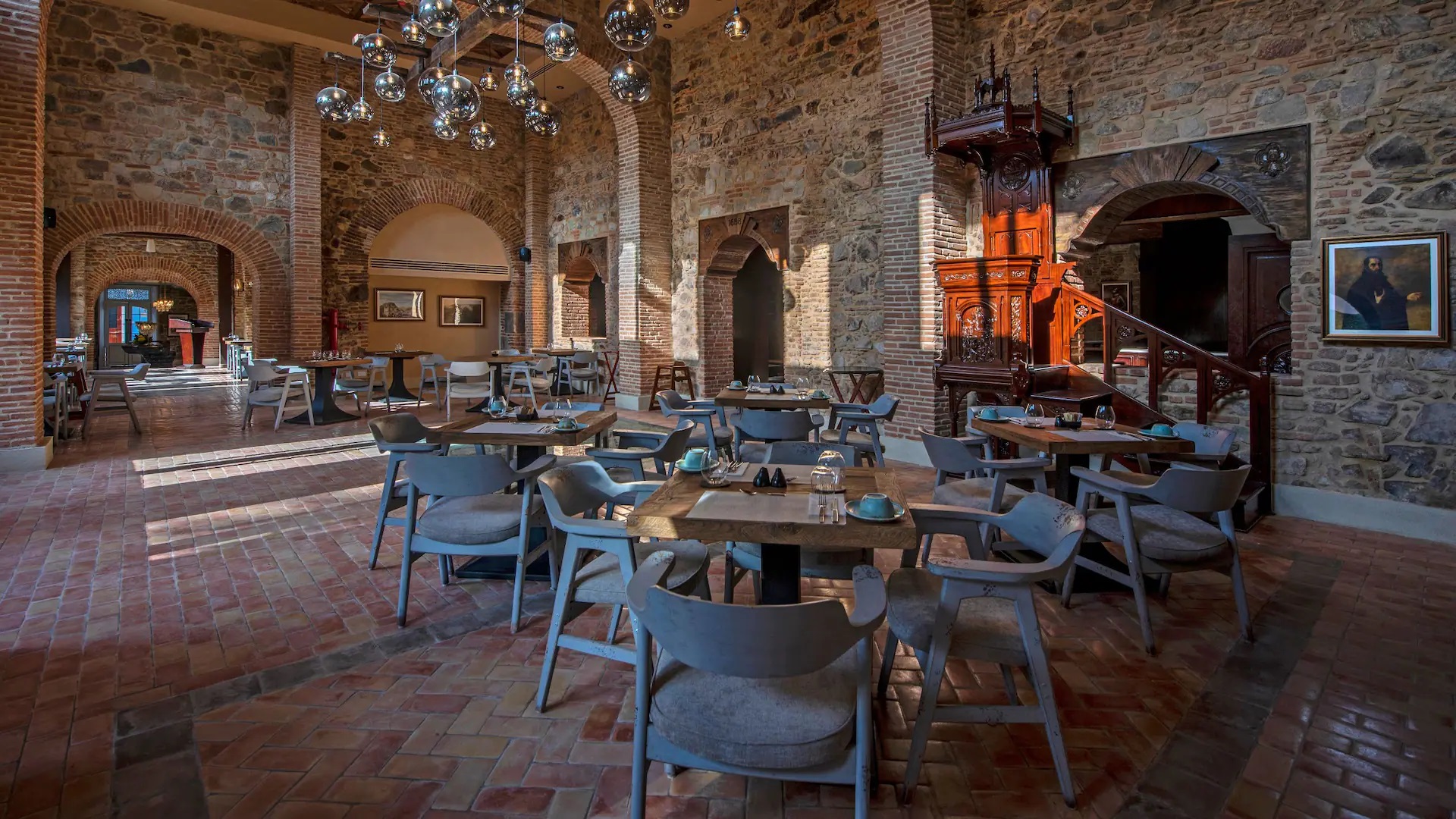 EL SANTUARIO
Like light flooding into a space through glass windows, El Santuario reinvigorates the sacred place that once stood here, with swirling aromas of spices and flavours, surrounded by the original walls and arches of the monastery.
Surrounded by stunning stone arches, elevated ceilings and mystical colored light shining through stained-glass windows, El Santuario's serene setting will help alleviate any stress, as well as delight guests with unique dishes locally and around the globe.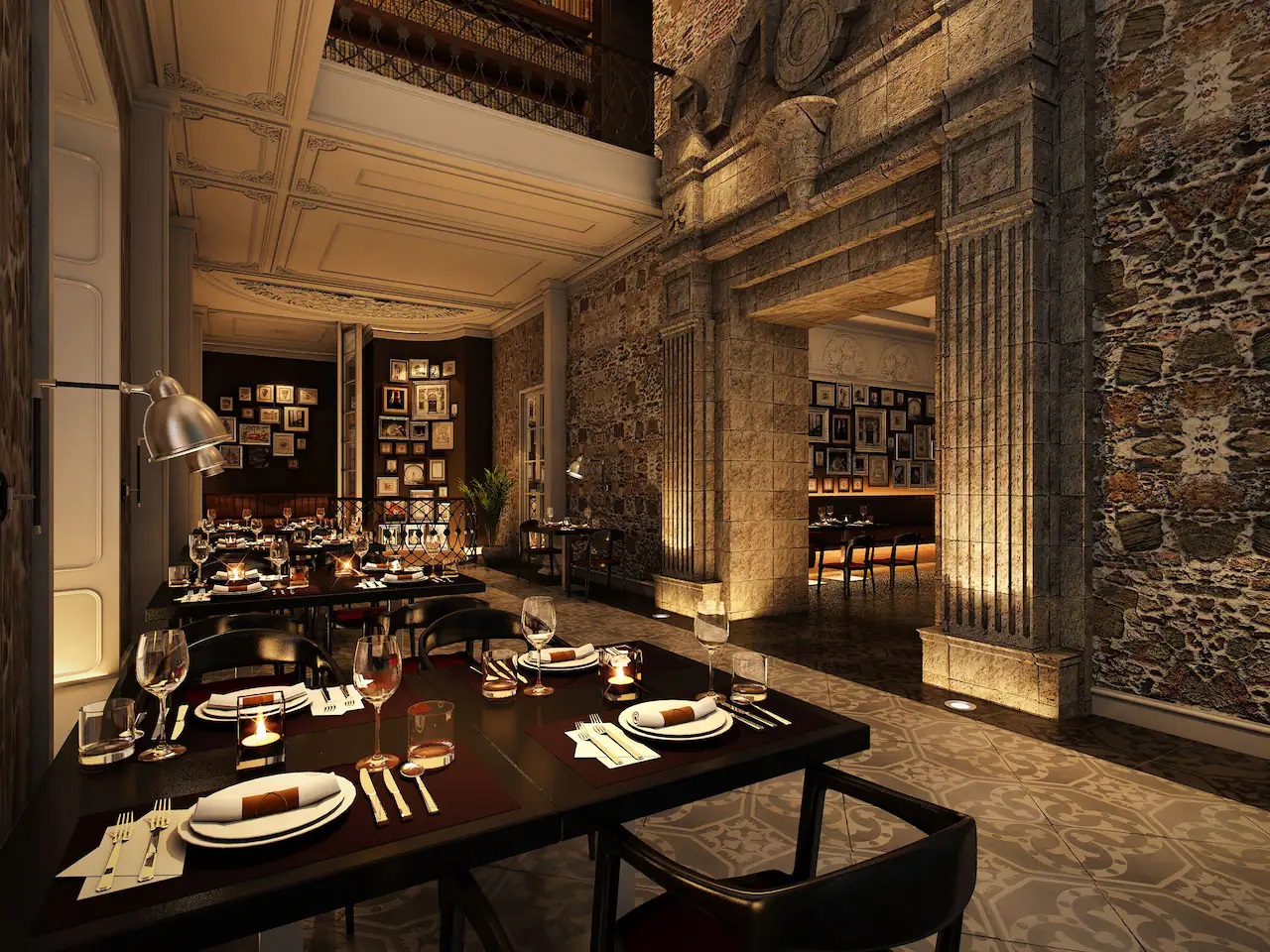 1739
The Hotel's premium establishment, 1739 was originally inside a chapel inside San Xavier University. It stands adjacent to the ruins of the Jesuit Church of the same year. The restaurant, with its high elaborate ceilings and magnificent calicanto walls, captures the nostalgic feel of many moons ago. Inside, you will find our Wine Cellar with a collection of more than 1,800 bottles of different varieties.
1739 allows guests to feel the sensation of going back in time, through centuries of history and culture to enjoy the simple art of dining accompanied by the finest wines and spirits. Appreciate these timeless walls surrounded by characters who have made a difference to the country. 1739 is not just a restaurant, it is a historical gastronomic experience.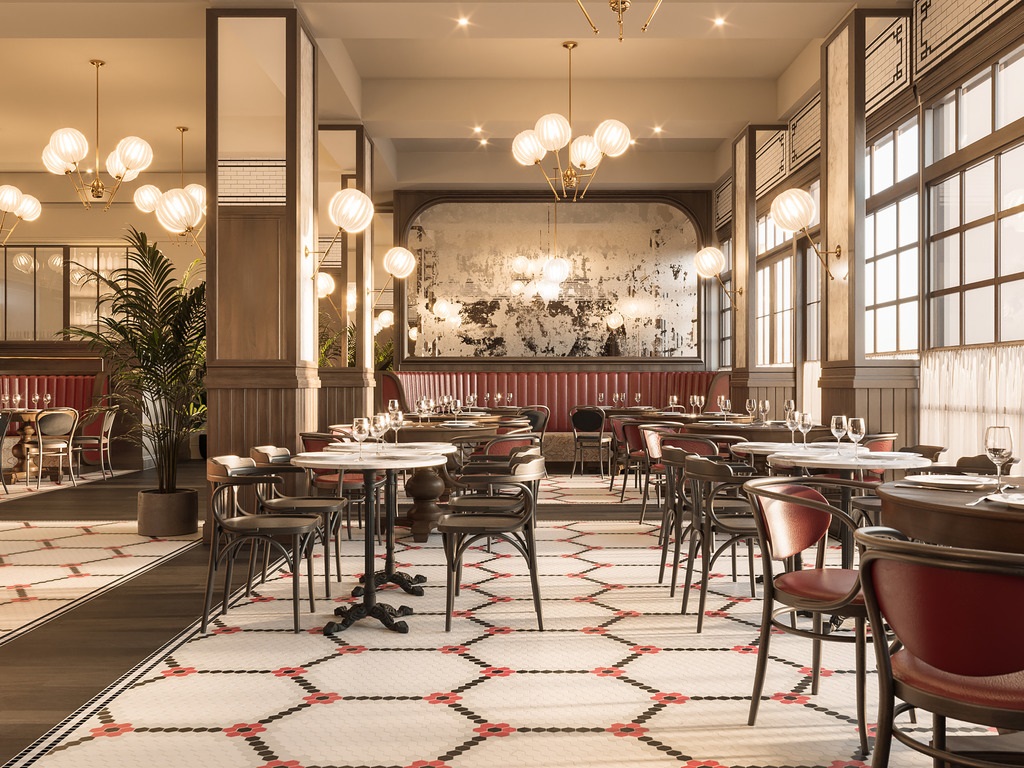 CALETA
Caleta Restaurant is a refined Mediterranean Brasserie centered on seafood and fresh local ingredients.
Due to Panama's privileged location between two oceans, our guests will experience a rich culinary voyage with distinctive specialties from our acclaimed Michelin starred Executive Chef, Lorenzo Di Gravio.
Envisioning a bold cuisine style, accompanied by the best pairing from our sommeliers with exquisite service that will delight your palate.
Sense the flavors from our wood burning oven in our spacious dining room, al fresco terrace or in our private second floor.
WHY PANAMA?
Panama is the most advanced country in Central America, best known for its Interoceanic Canal, for its Banking Area, and for its Free Zone.
It is a beautiful and exotic tropical paradise, two and a half hours from Miami, located on a narrow strip of land that connects North America with South America.
Panama is located in Central America, bordering on the southeast of Costa Rica. There are daily direct flights to Panama from Miami, New York, Los Angeles, Houston, Atlanta, South America and the Caribbean. Traveling by plane to Panama from Miami takes 2.5 hours and most cruise ships also disembark at its ports.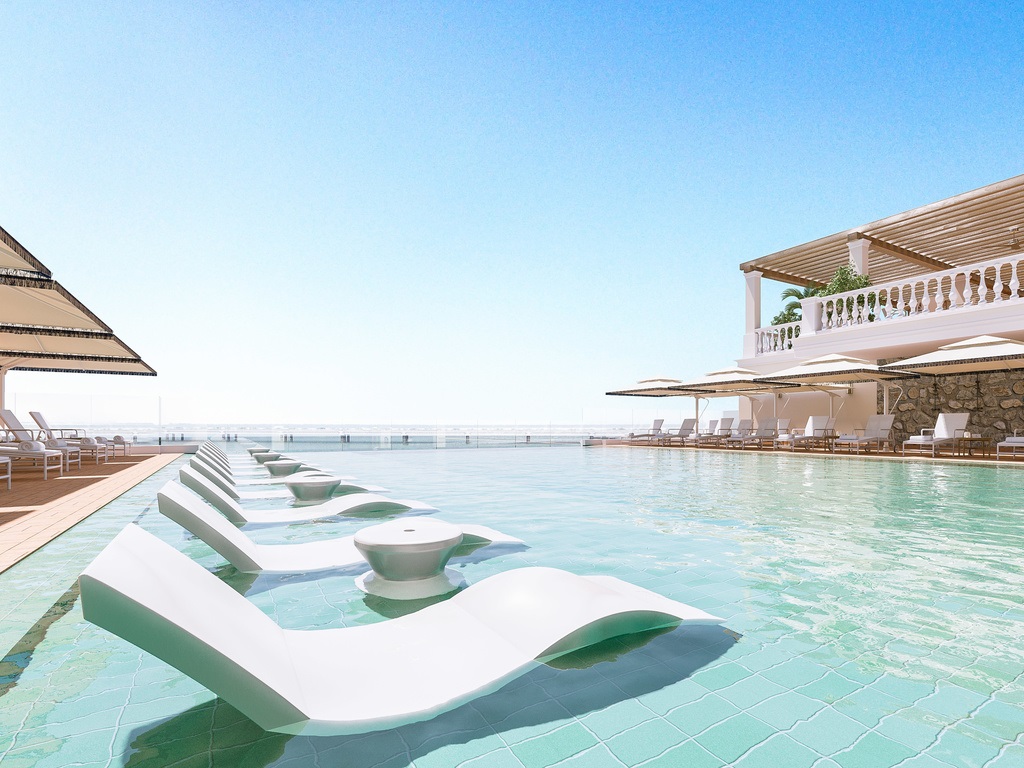 Panama has received the highest rating in tourism security by the world-renowned Pinkerton Intelligence Agency. The stability of the government has been characterized for decades and the local population sees tourists and foreign investors as friends who help in the development of the local economy.
Unlike its neighbors, Panama is not affected by hurricanes or earthquakes. Additionally, Panama has different types of climates ranging from the cold in the high mountains to the heat of its beautiful beaches in the Pacific and Atlantic oceans as well as the tropics in its forested areas.
The temperature is usually warm in the lowlands throughout the year with high temperatures of 90ºF and low temperatures of 72ºF. The temperature in the mountains is much cooler and the rainfall is more intense on the Caribbean side and less on the Pacific coast side, which is where Panama City is located.
Panama has many natural resources to enjoy such as its beautiful beaches along the Pacific and Atlantic beaches, exuberant vegetation, with a great diversity of flora and fauna, numerous islands along its coasts, beautiful coral collections, and a great variety of peaces in its seas. Panama is a tropical paradise to discover and enjoy.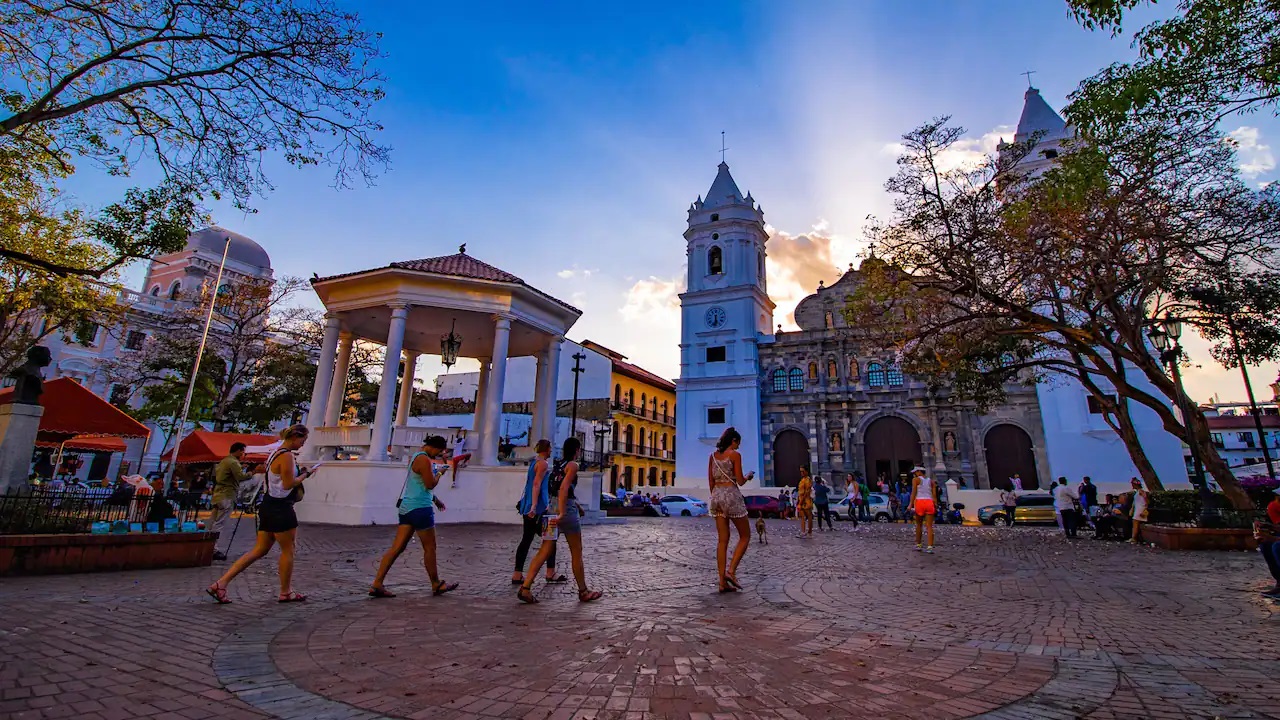 The AARP Magazine (American Association of Retired Persons) has classified Panama as one of the four most important destinations to live abroad. If you have dreamed of finding a tropical paradise with white sands, beautiful landscapes, rich biodiversity, all kinds of modern life facilities and a population that invites you to feel at home, then Panama is your ideal destination.
Tropical climate all year
Cold if you go to the mountains
Lush vegetation and fauna
Beautiful beaches on the Atlantic and the Pacific
You can choose between living in the capital, cities in the interior, countryside, mountains, lakes, beaches and rivers.
top quality water
air without pollution
Free movement of the dollar
Special discounts for all seniors in shops and services
international banking center
Great opportunities to invest
The best malls in America
Numerous housing projects with very affordable prices, for all economic levels
Numerous restaurants with international cuisine, Mexican, Argentine, Brazilian, Swiss, German, Spanish, Indian, Arabic, Panamanian and many more
Events, fairs, large parades, art exhibitions, concerts, plays, day and night entertainment, as well as internal tourism.
International schools in English
prestigious universities
democratic government
Stable economy
Excellent communications system
Labor at affordable prices
General Information about Panama
Panama is a sovereign country of America that is located in the extreme southeast of Central America, which is also its subdivision. Its official name is the Republic of Panama and its capital is Panama City. The republic is made up of 9 provinces and 6 indigenous regions. It limits to the North with the Caribbean Sea, to the South with the Pacific Ocean, to the East with Colombia and to the West with Costa Rica. It has an extension of 77,082 km². Located on the isthmus that joins South America with Central America, its mountainous territory is only interrupted by the Panama Canal. Its population is 3,474,562 inhabitants.
Official Name: Republic of Panama.
Capital: Panama City.
Nationality: Panamanian.
Land Area, Population and Density: 75,517 Km2. squares; 2,839,177 inhabitants, 81 inhabitants per square mile.
Political Division: 9 provinces and 6 counties.
Government: Presidential Republic.
Official language: SPANISH.
Other Languages: English.
Climate: Tropical and the temperature is usually uniform throughout the year. The average temperature is 27 degrees C.
Catolic religion.
Currency: The Balboa and the U.S. dollar. Panama's own coins are equivalent in size and value to those of the United States.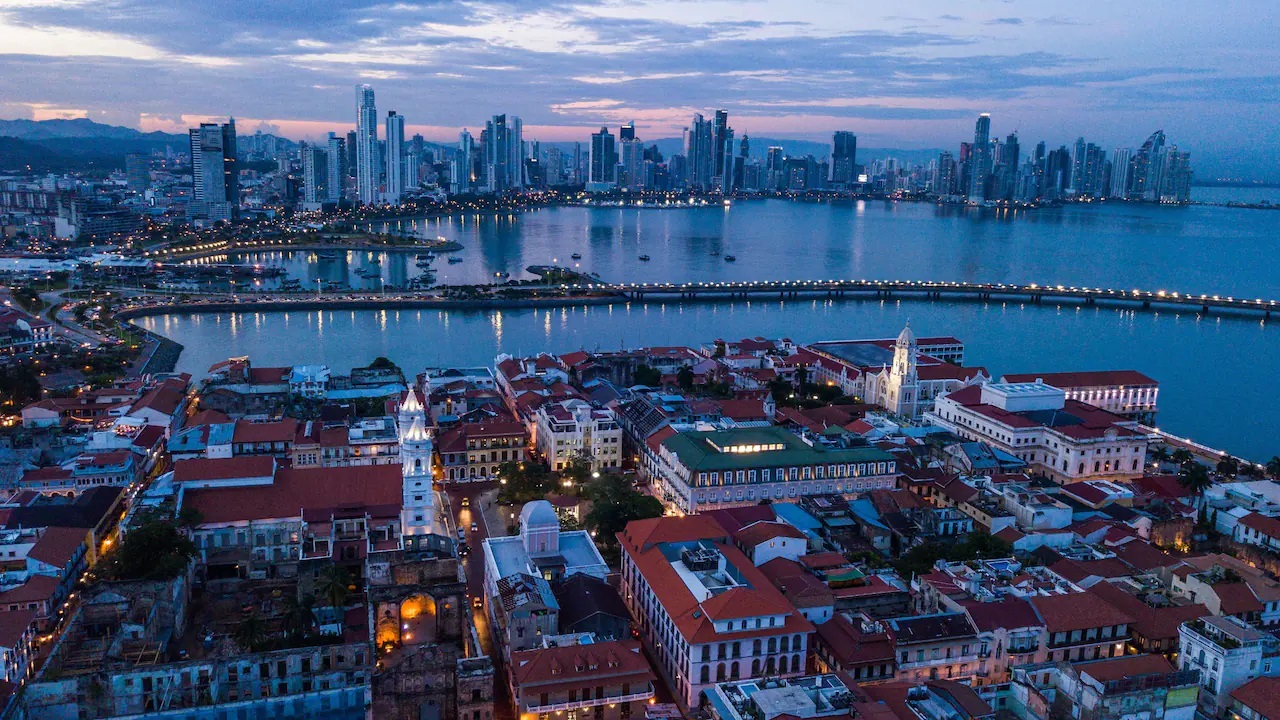 Welcome to Panama
Geographically located in Central America and bathed by the Atlantic and Pacific oceans, Panama has a strategic position to unite the American continent with the world, thanks to the Panama Canal and the Hub of the Americas, through its national and international airlines.
With its sustained economic growth and a great opening to foreign investment, Panama has become the center of many businesses, as well as the residence of citizens from all over the world, who are looking for a friendly, comfortable, safe, economical and beautiful place.
Panama welcomes everyone and Tsar Events Panama will be happy to assist you with any possible needs in Panama Republic!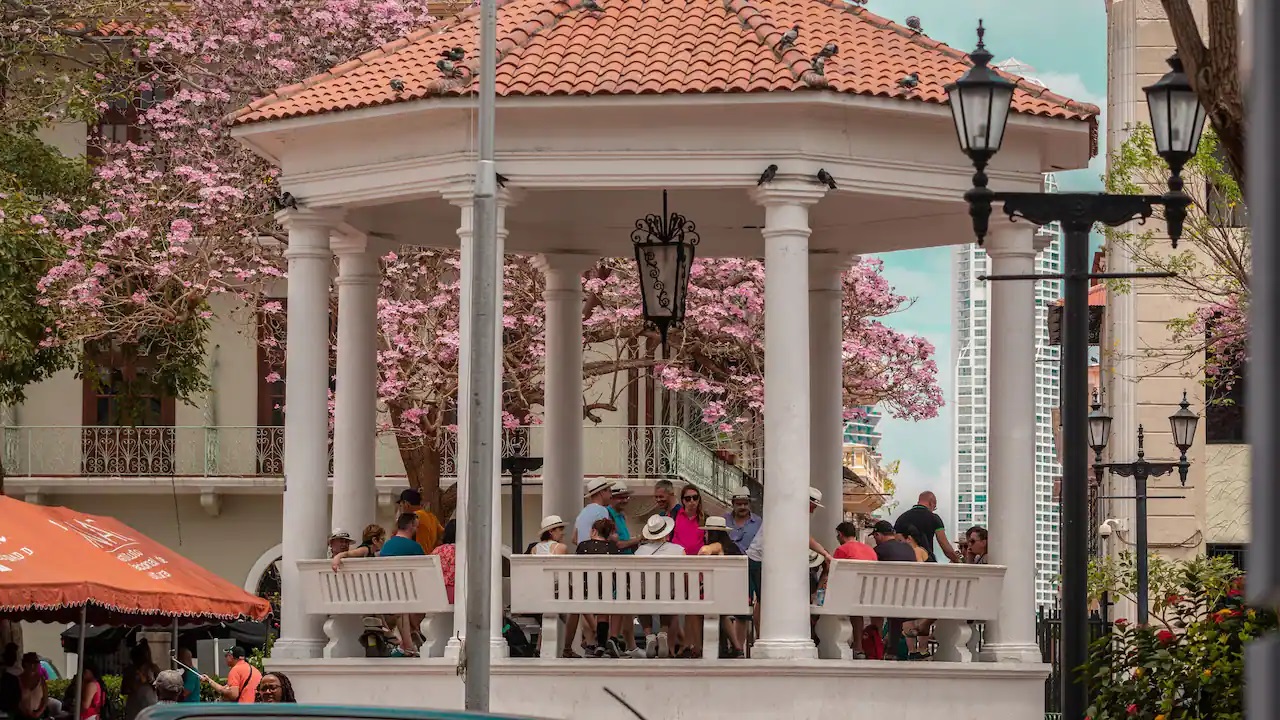 Tsar Events PANAMA DMC & PCO team will help you with reservation in any hotel in Panama or with planning of any event there.
We opened our office in Panama in 2016. Since then we provided incoming services in Panama for thousands satisfied clients from different countries.
Tsar Events Panama DMC will help you with ANY activity in Panama Republic. It can be:
Business Meetings & Conference
Incentive programs
Special Events
Site-inspections & Famtrips
Event Design, Décor & Production
Transportation & Logistics
Entertainment
Dining Experience
Tour Program
Team Building & CSR
Accommodation selection
If you need anything in Panama Republic, we will be happy to help you to plan and operate your event or program.
Please, look at SAMPLE PROGRAM that we have prepared for you to show what can be organized for your clients in Panama.
Just let me know and we'll prepare tailor made program for you to face all your individual requirements.
Tsar Events Panama DMC can help you with your clients who wants to have private tailor-made program while their ship stops in Panama port. We provide all types of Ground Handling Services for Cruise Lines in Panama ports.
For Groups & Individual guests arriving to Panama by Cruise ships we will help you with:
Tailor made shore excursions, cultural sightseeing, outdoor adventures, discovery tours
Private Transportation & Guides for tailor made itineraries (WE OWN OUR OWN FLEET)
Delightful lunch & Dining, Dine around, Gala dinners, Catering services
Special Interest Tours
Hotel sugestions & booking
Limousine & Private Cars & VIP Sevices
Musical Enterainement & Performers, Shows
Co-ordinating pre and post-cruise stays (hotels, transfers and assistance)
Other Destination Management Services